Computational Biologist - Product Development / Single Cell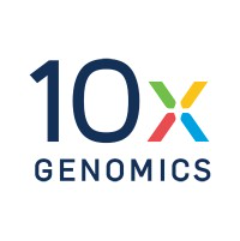 10X Genomics
Product
Pleasanton, CA, USA
Posted on Friday, April 7, 2023

About the role
Computational Biologist - Product Development


We are looking for an outstanding individual to join our Computational Biology group. You will work closely with talented biochemists, microfluidics engineers, chemists and software engineers to analyze data generated from our single-cell and spatial genomic assays. Our products have allowed researchers to study biology at unprecedented resolution and scale, yielding insights in diverse fields such as cancer biology, immunology, neuroscience, developmental and basic biology.
You will develop analyses to measure, improve, and optimize product performance during a fast-paced product development cycle. This includes discovering issues through careful analysis of sequencing data and working collaboratively with the interdisciplinary product team to help resolve them. Working with our R&D group and with external partners you will solve problems by developing insights into high-resolution and high-throughput biological data.
You will also contribute to the development of our software tools so that all our users can benefit from your abilities to extract information from the data generated by our assays.
You have a strong background in computational biology or bioinformatics and you have experience working with single cell data. You have a deep understanding of biology at the cellular and molecular level and can interpret the results of your analyses within their biological context. You are a strong programmer who can take an idea and quickly implement it in code. You are able to communicate your ideas and work effectively with an interdisciplinary team and incorporate their feedback into your analysis. You are a strategic thinker, highly motivated, proactive and flexible in changing direction and methods. You thrive in a fast paced environment, excel at managing multiple priorities, communicate clearly and get the job done.


What you will be doing:
Using existing and novel computational approaches to analyze complex single cell and spatial datasets
Using exploratory analysis and statistical models to troubleshoot and optimize sample prep and assay methods
Working with internal groups at 10x as well as external partners to solve problems with data analysis
Defining experimental metrics for measuring assay quality, and determine goals & priorities for assay development work
Contribute to 10x software tool
Minimum Requirements:
PhD in a quantitative field (e.g. biology, bioinformatics, computational/systems biology, physics, mathematics, computer science)
Experience working on problems involving complex biological systems at high-resolution
Experience using computational methods to extract insight from large datasets
Experience with the analysis of NGS data
Strong grounding in the state-of-the art with respect to single cell biology and computational analysis
Ability to quickly conceive and implement custom computational methods and algorithms and apply them to large data sets.
Strong programming ability in a language such as Python or R
Ability to work in a fast-paced and quickly changing environment and to work independently
Ability to communicate complex ideas with an interdisciplinary team


Preferred Skills:
Creative problem solver who obsesses over finding useful biologically relevant information in data
Experience working in an applied biological field such as immunology, tumor biology, neurobiology or similar



#LI-RC1
Below is the base pay range for this full time position. The actual base pay will depend on several factors unique to each candidate, including one's skills, qualifications, and experience. At 10x, base pay is also just one component of the Company's total compensation package. This role is also eligible for 10x's equity grants, its comprehensive health and retirement benefit programs, and its annual bonus program or sales incentive program. Your 10x recruiter can share more about the Company's total compensation package during the hiring process.
Pay Range
About 10x Genomics
At 10x Genomics, accelerating our understanding of biology is more than a mission for us. It is a commitment. This is the century of biology, and the breakthroughs we make now have the potential to change the world.

We enable scientists to advance their research, allowing them to address scientific questions they did not even know they could ask. Our tools have enabled fundamental discoveries across biology including cancer, immunology, and neuroscience.

Our teams are empowered and encouraged to follow their passions, pursue new ideas, and perform at their best in an inclusive and dynamic environment. We know that behind every scientific breakthrough, there is a deep infrastructure of talented people driving the life sciences industry and making it possible for scientists and clinicians to make new strides. We are dedicated to finding the very best person for every aspect of our work because the innovations and discoveries that we enable together will lead to better technologies, better treatments, and a better future. Find out how you can make a 10x difference.
Individuals seeking employment at 10x Genomics are considered without regards to race, color, religion, national origin, age, sex, marital status, ancestry, physical or mental disability, veteran status, gender identity, or sexual orientation, or any other characteristic protected by applicable law.
10x does not accept unsolicited applicants submitted by third-party recruiters or agencies. Any resume or application submitted to 10x without a vendor agreement in place will be considered unsolicited and property of 10x, and 10x will not pay a placement fee.