Senior Scientist- Oligonucleotide Process Development (P-3216)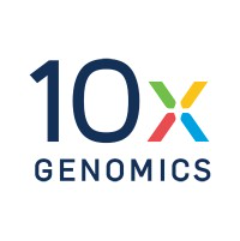 10X Genomics
Pleasanton, CA, USA
Posted on Tuesday, June 6, 2023
About the role:
We are seeking an outstanding Senior Scientist to join the Process Development team to lead the development of oligonucleotide synthesis, purification, characterization and QC strategies, methods, and processes for transfer to manufacturing. This is a unique cross-disciplinary position that will work closely with a variety of groups including Chemistry, Molecular Biology, Manufacturing Systems Engineering, Manufacturing, and QC.
Candidates must have extensive experience in both process development and oligonucleotide manufacturing with a deep understanding of the underlying chemistry involved. The candidate will utilize proven design of experiment (DOE) principals to optimize all physical, chemical, and environmental aspects of the synthesis and purification methods to ensure the processes developed are efficient, high-yielding, reliable, and robust prior to documenting them and transferring to manufacturing. It is critical that appropriate in-line controls, monitoring, and QC methods are established, validated, and implemented to guarantee processes remain in control and any excursions from nominal values are identified early in the production cycle.
Individuals applying for this position must be creative, passionate, detail-oriented self-starters who thrive in a fast-paced environment through actions driven by strategic thinking. In addition, successful candidates will be flexible in changing direction and approaches, excel at managing multiple priorities, succeed in communicating with all levels within the organization, and provide immediate contribution.
What you will be doing:
Leading the conception, development, and optimization of robust oligonucleotide manufacturing methods and processes in preparation for transfer to production

Establishing suitable purification processes for diverse classes of oligonucleotides with varying physical properties at different scales

Planning and performing systematic workflow and reagent optimization by modeling, guard band studies, identification of critical factors, and use of formal design of experiment (DOE) approaches. This includes in-depth analysis and reporting of your data through documentation and presentations to internal groups.

Identifying and optimizing any compounding factors, such as temperature, environment, workflow, pressures, reagent concentrations, etc. that could impact the resulting product

Developing and validating new QC methods to assess the suitability, stability, and functionality of a range of oligonucleotides through a variety of analytical and functional tests

Implementing routine process QC methods to ensure processes are in control

Identification and implementation of statistical process control tools

Verifying that the manufactured products output meets all predetermined requirements

Driving the technology transfer phase as new products move from process development into manufacturing in preparation for commercial launch

Installation and verification of equipment, documenting processes, and training operators

Independently troubleshooting and resolving reagent formulation, process, QC, and incoming material issues

Providing technical leadership in the production and analysis of oligonucleotides to identify continuous improvement opportunities

Guiding infrastructure requirements to build out internal oligonucleotide manufacturing capabilities

Working closely with computational and molecular biologists to interpret data generated by novel assays
Minimum Requirements:
PhD. in Chemistry, Biochemistry, Chemical Engineering, or related field

5 years industry experience in oligonucleotide manufacturing process development and/or manufacturing

Proven hands-on experience in the synthesis, purification, and QC of oligonucleotides as evidenced by peer-reviewed publications, published patents, or commercialized products

Expert technical knowledge of nucleotide modifications and oligonucleotide synthesis, purification, and QC methods, techniques, strategies, and equipment

Experience operating or developing methods for LC-MS or Agilent Rapidfire MS.

Ability to meticulously design and execute on meaningful experiments and perform in-depth analyses of the resultant data. Experience using statistical tools, such as JMP, is beneficial.

Exceptionally strong troubleshooting and problem-solving skills

Ability to integrate a broad range of scientific and engineering disciplines

Experience developing and implementing novel QC methods to assess reagent performance in both functional and orthogonal assays

Proven track record of ability to develop, validate, and transfer processes to manufacturing or OEM vendors

Strong process transfer experience, demonstrating control of manufacturing processes through appropriate Process Design and QC methods

Proven ability to write SOPs and train others to successfully perform the work.

Strong organizational, collaboration, and written and oral communication skills

Desire to be part of a rapidly evolving organization with the ability to work in a fast-paced and quickly changing environment
Preferred Qualifications:
Experience in GMP, GLP setting and good documentation practices preferred

Experience using statistical tools, such as JMP to analyze complex data sets, create DOE experiments, and data trending

Previous work guiding the development of new manufacturing and production infrastructure

Experience operating liquid handling robots and other common laboratory automation tools, ability to program these instruments would be very beneficial
#LI-MH1 #LI-Onsite
Below is the base pay range for this full time position. The actual base pay will depend on several factors unique to each candidate, including one's skills, qualifications, and experience. At 10x, base pay is also just one component of the Company's total compensation package. This role is also eligible for 10x's equity grants, its comprehensive health and retirement benefit programs, and its annual bonus program or sales incentive program. Your 10x recruiter can share more about the Company's total compensation package during the hiring process.
Pay Range
About 10x Genomics
At 10x Genomics, accelerating our understanding of biology is more than a mission for us. It is a commitment. This is the century of biology, and the breakthroughs we make now have the potential to change the world.

We enable scientists to advance their research, allowing them to address scientific questions they did not even know they could ask. Our tools have enabled fundamental discoveries across biology including cancer, immunology, and neuroscience.

Our teams are empowered and encouraged to follow their passions, pursue new ideas, and perform at their best in an inclusive and dynamic environment. We know that behind every scientific breakthrough, there is a deep infrastructure of talented people driving the life sciences industry and making it possible for scientists and clinicians to make new strides. We are dedicated to finding the very best person for every aspect of our work because the innovations and discoveries that we enable together will lead to better technologies, better treatments, and a better future. Find out how you can make a 10x difference.
Individuals seeking employment at 10x Genomics are considered without regards to race, color, religion, national origin, age, sex, marital status, ancestry, physical or mental disability, veteran status, gender identity, or sexual orientation, or any other characteristic protected by applicable law.
10x does not accept unsolicited applicants submitted by third-party recruiters or agencies. Any resume or application submitted to 10x without a vendor agreement in place will be considered unsolicited and property of 10x, and 10x will not pay a placement fee.