Vice President, Corporate Controller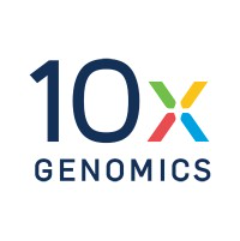 10X Genomics
Accounting & Finance
Pleasanton, CA, USA
Posted on Tuesday, July 25, 2023
About the Role
The Vice President, Corporate Controller will lead the worldwide accounting, payroll, financial operations, compliance and external reporting functions. The Corporate Controller is responsible for setting accounting policies in accordance with generally accepted accounting principles and ensuring the company's business processes are compliant and efficient.
The Corporate Controller will oversee the internal control framework, ensuring that it is designed to support the company's financial reporting objectives and Sarbanes-Oxley, deliver quality financial information to the business and external stakeholders on a timely basis and ensure that the accounting organization has the skills, abilities and resources necessary to achieve their objectives.
This position must be filled by a dynamic leader and effective communicator who can engage at all levels of the company and provide guidance to the Executive Leadership Team.
What you will be doing:
Partner with the CFO to determine accounting implications for all material business decisions.
Manage transaction accounting, payroll processing, the close process, and other financial controls; oversee global general ledger functions; assure accuracy, timeliness, and conformity with professional accounting standards and best practices in accordance with GAAP, IFRS, and in-country statutory requirements.
Lead and direct the timely and accurate completion of the consolidated financial statements and related reports, to include the month-end, quarter-end and year-end close and consolidation processes.
Develop accounting policies and procedures aligned with all applicable standards with effective controls to ensure compliance with SOX.
Responsible for keeping abreast of proposed changes in accounting standards to proactively understand the impact to the company.
Oversee '33 and '34 Act filings with Securities and Exchange Commission (SEC).
Support investor relations function with accurate financial information and corresponding insights.
Oversight over the external audit process for financial reporting.
Mentor the financial and accounting departments, which includes employee engagement and professional development.
Ownership of all accounting and compliance related special projects like SOX compliance, ASC 606, Accounting System Integration etc.
Provide senior management and business unit leadership with accurate, actionable and timely GAAP financial statements and work closely with the Senior Director, FP&A, on providing metrics, KPIs and counsel to achieve company goals.
Drive process improvement activities to accelerate and enhance the company close cycle.
Implement best in class tools to maximize efficiency in a rapidly growing company
Work collaboratively across the organization to drive operational improvements companywide.
Minimum Requirements:
Bachelor's degree, or equivalent, with major coursework in business administration, finance, or accounting
Minimum 15 years of Finance/Accounting experience which could include a combination of public accounting as well as industry accounting and finance experience
Recent experience working at an SEC SOX compliant registrant required
Minimum 5 years' experience leading managers and providing mentoring, coaching and development to create high performing teams.
Strong technical accounting experience and skills including GAAP, SOX, Internal Audit compliance.
Demonstrated experience in international statutory and structural set-ups as well as knowledge of IFRS.
Demonstrated experience in business process improvement in a larger international environment.
Strong influencing skills and ability to interact with all areas and levels of the business.
Strong customer service orientation and skills; ability to thrive in a team environment as well as the ability to work independently.
Outstanding collaboration skills, with proven ability to work with multiple stakeholders across department and business lines to accomplish goals.
Deep experience in a company that manufactures and sells physical products is required.
Preferred Qualifications:
Finance/Accounting experience gained with the Big 4 accounting firms
Experience in the healthcare / life sciences sector
Below is the base pay range for this full time position. The actual base pay will depend on several factors unique to each candidate, including one's skills, qualifications, and experience. At 10x, base pay is also just one component of the Company's total compensation package. This role is also eligible for 10x's equity grants, its comprehensive health and retirement benefit programs, and its annual bonus program or sales incentive program. Your 10x recruiter can share more about the Company's total compensation package during the hiring process.
Pay Range
About 10x Genomics
At 10x Genomics, accelerating our understanding of biology is more than a mission for us. It is a commitment. This is the century of biology, and the breakthroughs we make now have the potential to change the world.

We enable scientists to advance their research, allowing them to address scientific questions they did not even know they could ask. Our tools have enabled fundamental discoveries across biology including cancer, immunology, and neuroscience.

Our teams are empowered and encouraged to follow their passions, pursue new ideas, and perform at their best in an inclusive and dynamic environment. We know that behind every scientific breakthrough, there is a deep infrastructure of talented people driving the life sciences industry and making it possible for scientists and clinicians to make new strides. We are dedicated to finding the very best person for every aspect of our work because the innovations and discoveries that we enable together will lead to better technologies, better treatments, and a better future. Find out how you can make a 10x difference.
Individuals seeking employment at 10x Genomics are considered without regards to race, color, religion, national origin, age, sex, marital status, ancestry, physical or mental disability, veteran status, gender identity, or sexual orientation, or any other characteristic protected by applicable law.
10x does not accept unsolicited applicants submitted by third-party recruiters or agencies. Any resume or application submitted to 10x without a vendor agreement in place will be considered unsolicited and property of 10x, and 10x will not pay a placement fee.