Scientist - Synthetic Chemistry (P-3731)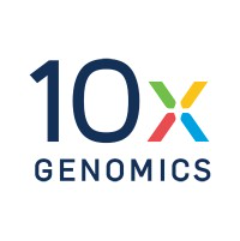 10X Genomics
Pleasanton, CA, USA
Posted on Thursday, August 31, 2023
About the role:
We are looking for an outstanding synthetic chemist to join the Synthesis and Fundamental Chemistry team as a scientist. This unique multi-disciplinary position will focus on the development of novel nucleotides and/or oligonucleotides and processes to enable new or improved internal and customer facing applications. The candidate will work closely with a variety of groups including Molecular Biology, Process Development and Microfluidics. The candidate should have experience working independently in a chemistry laboratory as well as function as an essential part of a cross disciplinary team, bringing a strong initiative to our fast-paced product development efforts.
Individuals applying for this position should be familiar with the design and synthesis of novel nucleotides and/or oligonucleotides, dyes used for imaging applications, experience with the design and synthesis of other novel small molecules, familiar with functionalization of material and surfaces, bioconjugation as well as the scale up and development of novel chemistries for manufacturing. Successful candidates should also have familiarity with handling of biological samples.
What you will be doing:
Assist in the development of novel chemistries with a clear rationale for their design and associated performance in biochemical assays
Designing and synthesizing novel nucleotides and/or oligonucleotides for use in biological assays
Developing a robust method for

nucleotides/oligonucleotides

purification and QC
Designing and synthesizing novel dyes for use in imaging applications
Synthesis, scale up and transfer of mature processes to our synthesis manufacturing team
Evaluating novel targets with biochemical assays to assess structure activity relationships
Organize, evaluate, and communicate key findings at project meetings and make recommendations for follow-up studies and prioritization.
To be successful in this role, you will need:
PhD in chemistry, chemical engineering, or a related field or MS +3 years of experience
Demonstrated experience with the design and synthesis of complex novel targets
Relevant laboratory experience in life science applications.
Desire to be part of a rapidly evolving organization, which requires real-time communication, flexibility, working well with others, and a willingness to learn new techniques and methods.
Demonstrated ability to analyze and interpret complex data sets and communicate results in a clear and concise manner.
Demonstrated ability to work in a multi-disciplinary team.
Experience executing molecular biology assays.
Additionally, we'd like to see:
Experience in surface chemistry, polymer chemistry, bioconjugation and surface functionalization.
Familiar with the handling of tissues, cells or other biological samples
Experience with imaging of biological samples
Experience in photolithography, next-generation sequencing library preparation, single-cell genomics, or microfluidics.
Proven research outcomes such as publication in a peer-reviewed journal, patent, presentation in a public forum, or thesis.
Below is the base pay range for this full time position. The actual base pay will depend on several factors unique to each candidate, including one's skills, qualifications, and experience. At 10x, base pay is also just one component of the Company's total compensation package. This role is also eligible for 10x's equity grants, its comprehensive health and retirement benefit programs, and its annual bonus program or sales incentive program. Your 10x recruiter can share more about the Company's total compensation package during the hiring process.
Pay Range
About 10x Genomics
At 10x Genomics, accelerating our understanding of biology is more than a mission for us. It is a commitment. This is the century of biology, and the breakthroughs we make now have the potential to change the world.

We enable scientists to advance their research, allowing them to address scientific questions they did not even know they could ask. Our tools have enabled fundamental discoveries across biology including cancer, immunology, and neuroscience.

Our teams are empowered and encouraged to follow their passions, pursue new ideas, and perform at their best in an inclusive and dynamic environment. We know that behind every scientific breakthrough, there is a deep infrastructure of talented people driving the life sciences industry and making it possible for scientists and clinicians to make new strides. We are dedicated to finding the very best person for every aspect of our work because the innovations and discoveries that we enable together will lead to better technologies, better treatments, and a better future. Find out how you can make a 10x difference.
Individuals seeking employment at 10x Genomics are considered without regards to race, color, religion, national origin, age, sex, marital status, ancestry, physical or mental disability, veteran status, gender identity, or sexual orientation, or any other characteristic protected by applicable law.
10x does not accept unsolicited applicants submitted by third-party recruiters or agencies. Any resume or application submitted to 10x without a vendor agreement in place will be considered unsolicited and property of 10x, and 10x will not pay a placement fee.