Sr. Instrument Integration & Test Technician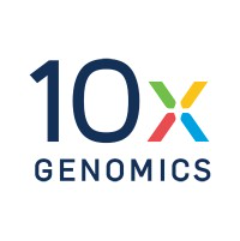 10X Genomics
Pleasanton, CA, USA
Posted on Thursday, August 31, 2023
About the Role:
Selected candidates will be responsible for manufacturing complex optical assemblies in a cleanroom environment, using techniques of optical alignment, attachment, metrology, and testing on individual optical components, sub-assemblies, and complete optical assemblies.
Individuals applying for this position must have hands-on experience on building, integrating, testing, and troubleshooting of complex optical & electromechanical systems. He/she must be a self-starter, quick learner, detail oriented, flexible in changing direction and methods, thrive in a fast-paced environment, excel at managing multiple priorities, succeed in communicating with all levels within the organization, and provide an immediate contribution.
Key Responsibilities:
Use mechanical and/or optical measuring equipment (power meters and/or other related test equipment)
Proven ability to make mechanical alignments to tune optical systems
Use of hand tools and mechanical fixturing for mechanical assembly
Perform epoxy-based alignment processes to create complex opto-mechanical assemblies
Perform cleaning of optical components and assemblies using approved solvents
Collect and evaluate test and build data to ensure process control and product quality based on specific procedures and processes
Develop and maintain data systems to record and report test results
Provide technical input and evaluation on process improvements
Perform failure analysis and determine root cause with minimal instructions
Ability to complete task within specified timeline
System integration, system bring-up, final test, troubleshooting, and qualify instrument products for shipment.
Work with NPI/manufacturing engineers to resolve material incoming quality and design issues following proper NCR/MRB processes.
Execute instrument production operations accordingly to ensure the integrity and quality of 10x products.
Prepare and pack instrument for shipment.
Production equipment maintenance/calibration.
Participate in 5S and CIP projects.
Identify issues occurred on production floor and escalate issues to manager's or MSE's attention
Identify unsafe operations and practices and report to Manager immediately.
Follows procedures/work instructions (WI) in performing sub-system assemble, system integration, and system testing.
Required Skills and Background:
Associate degree in optics, electrical, mechanical or related technical discipline
2+ years of experience in optical assemblies and alignment
Must be able to flex into other work cells in manufacturing
Self-starter, positive attitude, detail oriented, organized and responsible
Need robust computer skills to run software tests and collect data
Electromechanical/Optical alignment experience.
Hands on experience on assembly and/or testing of complex electromechanical/optic systems.
Hands on experience using basic hand tools to assemble and disassemble equipment, including screwdrivers, wrenches, torque-wrenches, soldering equipment, wiring tools, etc.
Trouble shooting skills on electrical/electronic/mechanical/laser/optic system.
Strong team collaboration skills, detail-oriented and excellent organization and prioritization skills.
Strong communication skills: listening, speaking, writing, and interacting.
Must be flexible, forward-thinking, motivated, and have the ability to act independently while balancing a broad range of organizational needs
Proficient computer skills using Windows, MS-Office, and other PC based software.
Able to safely lift and manipulate 50 pounds.
High school diploma or GED required
Desired Skills and Background:
Relevant experience in life sciences/laboratory instrumentation production, GMP, GLP, QC, IQ/OQ/PQ, 5S, lean manufacturing, ISO 9001 environment and tools – ERP, Work Order, Batch Record, Arena, Oracle, QMS etc.
Experience with automation equipment/instrument.
Experience with building electrical cables, hand soldering.
Troubleshooting experience using oscilloscopes, DVM, and other test equipment
Having a sense of urgency and attention to details
About 10x Genomics
At 10x Genomics, accelerating our understanding of biology is more than a mission for us. It is a commitment. This is the century of biology, and the breakthroughs we make now have the potential to change the world.

We enable scientists to advance their research, allowing them to address scientific questions they did not even know they could ask. Our tools have enabled fundamental discoveries across biology including cancer, immunology, and neuroscience.

Our teams are empowered and encouraged to follow their passions, pursue new ideas, and perform at their best in an inclusive and dynamic environment. We know that behind every scientific breakthrough, there is a deep infrastructure of talented people driving the life sciences industry and making it possible for scientists and clinicians to make new strides. We are dedicated to finding the very best person for every aspect of our work because the innovations and discoveries that we enable together will lead to better technologies, better treatments, and a better future. Find out how you can make a 10x difference.
Individuals seeking employment at 10x Genomics are considered without regards to race, color, religion, national origin, age, sex, marital status, ancestry, physical or mental disability, veteran status, gender identity, or sexual orientation, or any other characteristic protected by applicable law.
10x does not accept unsolicited applicants submitted by third-party recruiters or agencies. Any resume or application submitted to 10x without a vendor agreement in place will be considered unsolicited and property of 10x, and 10x will not pay a placement fee.