Senior Production Technician (P-3734)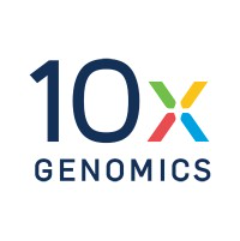 10X Genomics
Singapore
Posted on Thursday, September 7, 2023
10x Genomics is looking for an outstanding individual to join its consumable manufacturing team. In this role, the individual will be responsible for 10x consumables product – handling of lab equipments, automated dispensing equipment and manual processes to support the Chip and Gel Bead production. This position may require extended periods of sitting or standing and extensive work using laboratory and automated dispensing equipment.
This will be a non-exempt position in 10x Chip and Gel Bead manufacturing team. Individuals applying to this position should have understanding of industry manufacturing workflow and ERP system. This individual must be a self-starter, quick learner and detail oriented, work well in a team atmosphere, have good communication skills, ability to adapt and thrive in working at a fast-paced environment.
What you will be doing:
Execute production operations according to defined procedures and ensure the integrity and quality of our products
Handling of automated equipment for dispensing, coating, backpacking process
Required to perform manual transfer of chips, packaging process
Required to handle laboratory equipment for Gel Bead process
Ensure proper housekeeping and maintain cleanliness (6S) of the working area
Maintenance of production batch records and good documentation under ISO requirement
Process work order accurately using an ERP (Oracle) system in a timely manner
Identify issues occurred in production labs and escalate issues to supervisor's attention
Incident investigation and reporting:

Able to initiate discussion within team following incident investigation process with broad supervision.

Assist in writing and revising work instructions and production batch records
Coordinate training and assessment activities
Willing to undergo job rotation/ cross training
Minimum Requirements:
'O' Level / SPM or equivalent required, NTC / NITEC / Diploma Certificate
More than 7 years of relevant working experience
Experienced in working with warehouse team on material request
Strong team player and detail oriented
Good communication skills
Ability to read and understand SOPs and equipment user manual
Ability to multi-task and prioritize workload to meet strict deadlines under supervision
Desire to be part of a rapidly evolving organization and taking products and processes to the next level
Preferred Skills and Background
Experience in automation and packaging of Life Science products, Semiconductor
Experience in GMP controlled manufacturing/production environment preferred
2 years of experience as a trainer
Relevant experience in a production environment working with standard production control tools – ERP, LIMS, inventory control, work orders a plus
Experienced in handling laboratory tools and equipment
#LI-ES1
About 10x Genomics
At 10x Genomics, accelerating our understanding of biology is more than a mission for us. It is a commitment. This is the century of biology, and the breakthroughs we make now have the potential to change the world.

We enable scientists to advance their research, allowing them to address scientific questions they did not even know they could ask. Our tools have enabled fundamental discoveries across biology including cancer, immunology, and neuroscience.

Our teams are empowered and encouraged to follow their passions, pursue new ideas, and perform at their best in an inclusive and dynamic environment. We know that behind every scientific breakthrough, there is a deep infrastructure of talented people driving the life sciences industry and making it possible for scientists and clinicians to make new strides. We are dedicated to finding the very best person for every aspect of our work because the innovations and discoveries that we enable together will lead to better technologies, better treatments, and a better future. Find out how you can make a 10x difference.
Individuals seeking employment at 10x Genomics are considered without regards to race, color, religion, national origin, age, sex, marital status, ancestry, physical or mental disability, veteran status, gender identity, or sexual orientation, or any other characteristic protected by applicable law.
10x does not accept unsolicited applicants submitted by third-party recruiters or agencies. Any resume or application submitted to 10x without a vendor agreement in place will be considered unsolicited and property of 10x, and 10x will not pay a placement fee.