Production Technician (P-3746)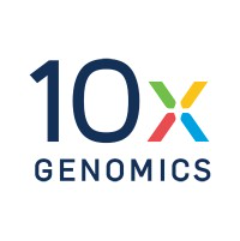 10X Genomics
Taiwan
Posted on Thursday, September 14, 2023
10x Genomics is looking for a Production Technician to join its manufacturing team that will work on day-to-day operations on the production manufacturing floor.
What you will be doing:
Train new hires on specific 10X manufacturing operation processes
Manage day-to-day operation on production manufacturing floor
Execute production operations accordingly to ensure the integrity and quality of products
Operate and maintain clean room environment
Process work orders accurately using an ERP system in a timely manner
Collaborate with cross functional teams to ensure on-time completion of

production builds

Assemble parts into subcomponents, or finished good configurations in a

cleanroom environment

Operate automated manufacturing equipment for photolithography, and wafer dicing workflow
Maintain production batch records, and good documentation
Track production data, test data, and inventory accurately
Disposition material based on QC and production data
Identify issues occurred in production labs and escalate issues to

supervisor's attention



Minimum Requirements:
High school degree or vocational school
Preferred Qualifications:
1+ years of relevant experience
Experience working in the semiconductor yellow light area/etching area
Organic solvent operation in chemical plants
*This is a night shift position.
Below is the salary range for this position. The actual salary range will depend on several factors unique to each candidate, including one's skills, qualifications, and experience. As a full-time employee, you will also be eligible to receive a competitive compensation package and certain employee benefits including paid time off, holiday pay, and Company-sponsored medical insurance. Depending on the role, your salary may include certain regular allowances and you may also be eligible to participate in the Company's sales incentive plan or annual bonus program.
Monthly Salary
About 10x Genomics
At 10x Genomics, accelerating our understanding of biology is more than a mission for us. It is a commitment. This is the century of biology, and the breakthroughs we make now have the potential to change the world.

We enable scientists to advance their research, allowing them to address scientific questions they did not even know they could ask. Our tools have enabled fundamental discoveries across biology including cancer, immunology, and neuroscience.

Our teams are empowered and encouraged to follow their passions, pursue new ideas, and perform at their best in an inclusive and dynamic environment. We know that behind every scientific breakthrough, there is a deep infrastructure of talented people driving the life sciences industry and making it possible for scientists and clinicians to make new strides. We are dedicated to finding the very best person for every aspect of our work because the innovations and discoveries that we enable together will lead to better technologies, better treatments, and a better future. Find out how you can make a 10x difference.
Individuals seeking employment at 10x Genomics are considered without regards to race, color, religion, national origin, age, sex, marital status, ancestry, physical or mental disability, veteran status, gender identity, or sexual orientation, or any other characteristic protected by applicable law.
10x does not accept unsolicited applicants submitted by third-party recruiters or agencies. Any resume or application submitted to 10x without a vendor agreement in place will be considered unsolicited and property of 10x, and 10x will not pay a placement fee.