Field Application Scientist, Dallas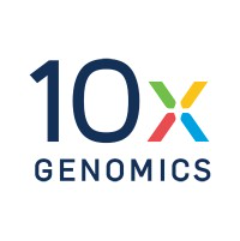 10X Genomics
United States
Posted on Friday, September 15, 2023
About the Role/Team
As a Field Application Scientist, Dallas you will be engaging with customers daily and delivering system usage trainings at customer sites, while providing experimental design, data analysis, logistical, and troubleshooting support across your region. You will be a key contact, in conjunction with in-house Technical Support, for responding to issues and maintaining relationships with customers. The primary goals of this position are to ensure rapid adoption and maximum customer success with 10x Genomics' products.
What you will be doing
Communicate:
Act as the main point of contact between the customer and company
Keep customers apprised and trained on advancements in 10x technology and software.
Coordinate and perform customer site trainings and demonstrations.
Identify, document, and communicate customer issues, complaints, and concerns to management.
Contribute to white papers and documentation with the goal of expanding support content.
Connect:
Scientifically partner with customers as they develop their research utilizing 10x technologies.
Collaborate in scientific discussions with customers, cultivating long term relationships.
Create and maintain positive working relationships with customers (key is the ability to manage expectations while exceeding the customer's needs)
Gather and deliver strategic and competitive customer feedback, communicating customer use cases beyond initial product scope to Marketing and Product Development teams.
Support:
Troubleshoot issues related to user's technical skills, biochemistry/assay design, experimental design, software, and instruments.
Interpret customer needs and identify the proper issue escalation pathway within 10x.
Support field sales team at trade shows, seminars, and technical symposiums (including presentations and networking with thought leaders).
Handle potentially stressful situations calmly and adroitly
Minimum Requirements:
Extensive experience in molecular biology, biochemistry, genomics, or genetics
Demonstrable knowledge and experience with NGS workflows and data analysis software and/or sorting cytometry and associated analysis software
Clear vision of and commitment to providing outstanding customer service
Excellent organizational, analytical, and systematic troubleshooting skills
Strong written and verbal communication skills
Outstanding presentation and training skills
Ability to maintain records for customer sites and provide high level feedback to management.
Willingness to travel up to 80%
Preferred Qualifications
Ph.D. or 2-4 years' experience preferred in Chemistry, Biochemistry, Molecular Biology, or Genetics
Previous customer-facing experience
Familiarity with SFDC software
Hands-on proficiency with common molecular biology bench techniques
Cell culture experience
Broad knowledge of genomics and/or biochemistry
Single cell laboratory experience is highly desirable.
Ability to work independently and as part of a team towards corporate goals.
#LI-JF1
Below is the base pay range for this full time position. The actual base pay will depend on several factors unique to each candidate, including one's skills, qualifications, and experience. At 10x, base pay is also just one component of the Company's total compensation package. This role is also eligible for 10x's equity grants, its comprehensive health and retirement benefit programs, and its annual bonus program or sales incentive program. Your 10x recruiter can share more about the Company's total compensation package during the hiring process.
Pay Range
About 10x Genomics
At 10x Genomics, accelerating our understanding of biology is more than a mission for us. It is a commitment. This is the century of biology, and the breakthroughs we make now have the potential to change the world.

We enable scientists to advance their research, allowing them to address scientific questions they did not even know they could ask. Our tools have enabled fundamental discoveries across biology including cancer, immunology, and neuroscience.

Our teams are empowered and encouraged to follow their passions, pursue new ideas, and perform at their best in an inclusive and dynamic environment. We know that behind every scientific breakthrough, there is a deep infrastructure of talented people driving the life sciences industry and making it possible for scientists and clinicians to make new strides. We are dedicated to finding the very best person for every aspect of our work because the innovations and discoveries that we enable together will lead to better technologies, better treatments, and a better future. Find out how you can make a 10x difference.
Individuals seeking employment at 10x Genomics are considered without regards to race, color, religion, national origin, age, sex, marital status, ancestry, physical or mental disability, veteran status, gender identity, or sexual orientation, or any other characteristic protected by applicable law.
10x does not accept unsolicited applicants submitted by third-party recruiters or agencies. Any resume or application submitted to 10x without a vendor agreement in place will be considered unsolicited and property of 10x, and 10x will not pay a placement fee.