Vice President, Sales - APAC (based remotely in region)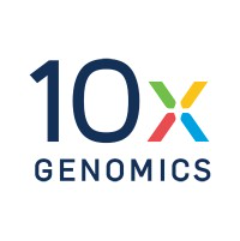 10X Genomics
Sales & Business Development
Singapore
Posted on Friday, October 13, 2023
About the role:
As the VP for APAC sales, you will be pivotal to continuing the 10x Success story by using your detailed understanding of the market to develop and deliver sales strategy as well as hire, retain and develop key talent to drive customer satisfaction and, in turn, revenue growth.
Reporting directly to the CCO, you will lead a team of approx. 80-90 people across the region. Focusing primarily on Field Sales, you will be responsible for all aspects of sales and support throughout APAC to ensure the continued success of 10x Genomics by developing and delivering best-in-class sales strategies to exceed sales goals, maximize revenue and gain market share.
Our products combine hardware, chemistry, and software to give single cell and spatial views of biological systems. We already have the market's most sensitive single cell gene expression assay, Chromium Fixed RNA Profiling, which unlocks sample fixation and multiplexing for streamlined, cost-effective single cell analysis. Now we have also launched Xenium In Situ, which enables access to hundreds of targets with subcellular resolution to make breakthroughs that will revolutionize the field.
What you will be doing:
Provide leadership to the Channel and Direct Sales team across Europe and be responsible for executing the go-to-market strategy to deliver short and long-term commercial success
Develop and deploy a sales strategy that is aligned with the broader Commercial organization and leads to increased customer value creation and gains market share
Achieve or exceed revenue goals and drive growth through sales and marketing partnership and strong execution
Partner across the organization to advocate for the customer, for quality and compliance and provides excellence in customer solutions
Contribute to corporate planning as required (may include Commission Plans, Strategic Planning, Brand, Contracts/Agreements, Pricing, Business Development, Quality, etc.)
Recruit and hire resources to support forecasted sales targets
Lead and develop the sales teams to build, improve and broaden the capability and competence of the field team and sales managers
Provide ongoing continual feedback and recognition as well as proactively manage performance concerns
Directly manage the team through goal setting and using activity and sales metrics to coach and develop
Develop pricing policies, including volume discounts and terms and conditions in partnership with Finance
Provide input on market trends and customer feature/product requests for new product development
Actively participate in the establishment of processes, metrics, compensation programs to successfully drive performance to consistently achieve quotas and goals
Ensure accuracy of forecasting future sales and forming sales plans to adapt to the constant shifts in the marketplace
Minimum Requirements:
Demonstrated ability to inspire and motivate a team via your vision and strategy
Ability to lead teams to effectively manage multiple, complex priorities within demanding timeframes in various time zones, ensuring teams know what to prioritize to drive results
Proven leadership experience, strong interpersonal and problem-solving skills with excellent judgment and decision-making capabilities
Ability to influence internal and external audiences through excellent communication, presentation, and negotiation skills
Multi-years of commercial experience in selling Assays in life sciences to academics, pharma and service providers (CROs)
Experience selling platform technologies with both capital sales (instrumentation) and consumables sales
Demonstrable, detailed industry knowledge and solid understanding of market trends within Life Sciences
Strong verbal and written English communication skills
Strong analytical, planning, forecasting and budgeting/financial skills
In-depth understanding of the sales, sales training, marketing and customer service processes
In-depth understanding of systems that support and track sales and contract performance
Able to give and receive continual feedback and integrate and apply received feedback in a professional manner
Ability and willingness to travel domestically and internationally, minimum 50% in order to be in person with customers and travel with sales teams on a regular basis
Bachelor's Degree, or equivalent in Life Sciences
Business level English language skills
Preferred Skills/Experience:
Master's degree in sciences or equivalent is highly desirable
Experience in Genomics or Multi-omics is advantageous
Marketing or Product Management experience
About 10x Genomics
At 10x Genomics, accelerating our understanding of biology is more than a mission for us. It is a commitment. This is the century of biology, and the breakthroughs we make now have the potential to change the world.

We enable scientists to advance their research, allowing them to address scientific questions they did not even know they could ask. Our tools have enabled fundamental discoveries across biology including cancer, immunology, and neuroscience.

Our teams are empowered and encouraged to follow their passions, pursue new ideas, and perform at their best in an inclusive and dynamic environment. We know that behind every scientific breakthrough, there is a deep infrastructure of talented people driving the life sciences industry and making it possible for scientists and clinicians to make new strides. We are dedicated to finding the very best person for every aspect of our work because the innovations and discoveries that we enable together will lead to better technologies, better treatments, and a better future. Find out how you can make a 10x difference.
Individuals seeking employment at 10x Genomics are considered without regards to race, color, religion, national origin, age, sex, marital status, ancestry, physical or mental disability, veteran status, gender identity, or sexual orientation, or any other characteristic protected by applicable law.
10x does not accept unsolicited applicants submitted by third-party recruiters or agencies. Any resume or application submitted to 10x without a vendor agreement in place will be considered unsolicited and property of 10x, and 10x will not pay a placement fee.