Staff Scientist, BioProcess Development (P-3791)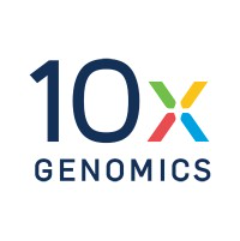 10X Genomics
Pleasanton, CA, USA
Posted on Saturday, October 28, 2023
We are seeking an outstanding Staff Scientist, BioProcess Development to join the New Product Development team to support the development of custom biological reagents. This is a unique cross-disciplinary position that will work closely with a variety of groups including Protein Engineering, Molecular Biology, Chemistry, QC, and Manufacturing, to produce protein and enzyme reagents for the rapid expansion of 10x product lines. Candidates must have an expert working knowledge of protein expression, purification, and formulation and be able to apply that knowledge creatively and independently in a fast-paced work environment. The successful applicant will have exceptional attention to detail and the ability to meticulously execute and analyze highly complex experiments.
Individuals applying for this position must be self-starters, strategic thinkers, action driven, flexible in changing direction and methods, thrive in a fast-paced environment, excel at managing multiple priorities, succeed in communicating with all levels within the organization and provide immediate contribution.
What you will be doing:
Provide hands on leadership in bench scale fermentation (1-20L), harvesting, purification, and quality control of recombinant proteins for molecular biological workflows.
Develop and optimize protein purification processes in a pilot production environment.
Use analytical methods such as HPLC, SDS-PAGE, enzyme activity, nuclease activity, and purity at various stages of the development process.
Subject matter expert and lead technical resource for team regarding protein reagent development projects and process transfer to manufacturing.
Day to day management of protein production lab
Help in leading infrastructure requirements to build out internal manufacturing capabilities.
Process and knowledge transfer to production and QC staff through documentation and hands on training
Minimum Requirements:
BS with 15+ years, MS with 12+ years or PhD with 8+ years industry experience in expressing, purifying, and analyzing enzymes relevant to molecular biology workflows.
Strong technical knowledge and direct hands-on experience with pilot and production scale downstream processing operations such as chromatography, tangential-flow filtration, centrifugation, formulation, etc.
A solid enzymology background is essential.
Understanding of engineering issues related to pilot scale processes and ability to apply both practical and analytical skills to implement relevant scaling models.
Sound understanding of protein biochemistry, recombinant protein expression in microbial hosts, and molecular biology of life science enzymes and formulations.
Experience with DOE methodology for improving titer, protein formulation and protein stability.
Solid protein analytical experience such as SDS PAGE, Western Blot, FPLC, HPLC, MS, etc
Hands-on experience with AKTA chromatography systems, including the design and troubleshooting of protein purification workflows using and operating Unicorn software packages.
Demonstrated record of successful protein production transfer from late research stages into a manufacturing scale environment.
Interact with suppliers, operations, logistics, QC, EHS, and R&D
Proven ability to write Batch Records, BOMs and train others to successfully perform the work.
Exceptionally strong collaboration and communication skills
Preferred skills/experience:
Experience in an ISO manufacturing setting and good documentation practices.
Previous experience with custom and/or novel enzyme formulations.
Experience working with 10L-20L scale fermentation units.
Familiar with methods for chromatography unit operations, from screening and characterization to optimization and scale-up
Experience operating liquid handling robots and other laboratory automation tools. Experience programming these instruments would be highly beneficial.
Experience working with microfluidic devices.
#LI-ES1 #LI-onsite
Below is the base pay range for this full time position. The actual base pay will depend on several factors unique to each candidate, including one's skills, qualifications, and experience. At 10x, base pay is also just one component of the Company's total compensation package. This role is also eligible for 10x's equity grants, its comprehensive health and retirement benefit programs, and its annual bonus program or sales incentive program. Your 10x recruiter can share more about the Company's total compensation package during the hiring process.
Pay Range
About 10x Genomics
At 10x Genomics, accelerating our understanding of biology is more than a mission for us. It is a commitment. This is the century of biology, and the breakthroughs we make now have the potential to change the world.

We enable scientists to advance their research, allowing them to address scientific questions they did not even know they could ask. Our tools have enabled fundamental discoveries across biology including cancer, immunology, and neuroscience.

Our teams are empowered and encouraged to follow their passions, pursue new ideas, and perform at their best in an inclusive and dynamic environment. We know that behind every scientific breakthrough, there is a deep infrastructure of talented people driving the life sciences industry and making it possible for scientists and clinicians to make new strides. We are dedicated to finding the very best person for every aspect of our work because the innovations and discoveries that we enable together will lead to better technologies, better treatments, and a better future. Find out how you can make a 10x difference.
Individuals seeking employment at 10x Genomics are considered without regards to race, color, religion, national origin, age, sex, marital status, ancestry, physical or mental disability, veteran status, gender identity, or sexual orientation, or any other characteristic protected by applicable law.
10x does not accept unsolicited applicants submitted by third-party recruiters or agencies. Any resume or application submitted to 10x without a vendor agreement in place will be considered unsolicited and property of 10x, and 10x will not pay a placement fee.