Facilities Specialist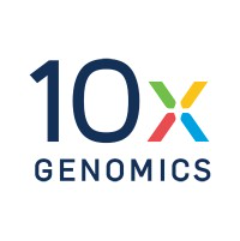 10X Genomics
Operations
Pleasanton, CA, USA
Posted on Tuesday, October 31, 2023
Facilities Construction Manager
We are looking for an energetic, self-starter, hands-on Facilities Construction Manager for 10x's Pleasanton headquarters. The successful candidate will be experienced in facilities operation and construction activities, with a focus on building systems and support of bio-tech research and development including BSL-1 and -2 labs and manufacturing facilities with ISO 5, 7, and 8 clean rooms. The successful candidate will support construction related projects that enhance building infrastructure to support the company's mission. They will be coordinating construction efforts, planning and scheduling, define and analyze scope, providing schedule and cost effective design support. This position reports to the Senior Facilities Manager II and is based in Pleasanton, CA.
What you will be doing:
Assessment support of current systems, and development standardization
Gathering and analyzing data, blueprints and reports
Understanding facilities and equipment specifications
Oversee the commissioning and operations of facility expansions, layout, various systems and quality controls
Evaluating operational systems and facility infrastructure to ascertain and improve operational efficiencies
Developing process plans and optimizing resource allocations
Planning and coordinating infrastructure modifications schedules and activities that support key stakeholders while reducing business impact
Coordinate and oversee contractors performing project activities
Ensure compliance with relevant regulation, building codes, and health and safety standards
Engage with end users to provide design and implementation support for ongoing R&D and Ops projects
Manage documents, prepare reports and compliance documentation ensuring an organized system, and ISO audit preparedness
Manage costs, schedule, contracts, proposals, purchase orders, change orders, closely tracking over-all costs and schedules.
Support and maintain company AutoCAD drawings
Spend a large percentage of time in the buildings; diving into details as needed to complete objectives to find the correct information
Proficient with managing stakeholders and negotiate with internal stakeholders
Perform change management at a high level
Minimum Requirements:
At least 5 years of experience as a Facilities Engineer, Construction Superintendent or similar role
Bachelor's degree
Knowledge of construction process
Knowledge of relevant regulation and building codes
Demonstrated understanding of mechanical, electrical and plumbing systems, including CDA systems, flow meters, boilers, chillers, AHU, and BMS systems, RODI systems
Outstanding organizational, interpersonal, written and verbal communication skills, with the ability to influence at all levels
Collaborative approach with the team and suppliers
Ability to handle multiple requests, work in a fast-paced environment, and be responsive to employee requests/service issues
Ability to think "outside the box" and bring creative, nonstandard, and innovative solutions to the table
Ability to manipulate data and draw business conclusions
Excellent analytical and problem-solving skills
Experience with AutoCAD, Revu, BMS systemsExperience with BMS systems; Ecostruxure, Trinity, Antec controls
Proficient in Microsoft Office and Google Suite, including CMMS Programs
#LI-JF1
Below is the base pay range for this full time position. The actual base pay will depend on several factors unique to each candidate, including one's skills, qualifications, and experience. At 10x, base pay is also just one component of the Company's total compensation package. This role is also eligible for 10x's equity grants, its comprehensive health and retirement benefit programs, and its annual bonus program or sales incentive program. Your 10x recruiter can share more about the Company's total compensation package during the hiring process.
Pay Range
About 10x Genomics
At 10x Genomics, accelerating our understanding of biology is more than a mission for us. It is a commitment. This is the century of biology, and the breakthroughs we make now have the potential to change the world.

We enable scientists to advance their research, allowing them to address scientific questions they did not even know they could ask. Our tools have enabled fundamental discoveries across biology including cancer, immunology, and neuroscience.

Our teams are empowered and encouraged to follow their passions, pursue new ideas, and perform at their best in an inclusive and dynamic environment. We know that behind every scientific breakthrough, there is a deep infrastructure of talented people driving the life sciences industry and making it possible for scientists and clinicians to make new strides. We are dedicated to finding the very best person for every aspect of our work because the innovations and discoveries that we enable together will lead to better technologies, better treatments, and a better future. Find out how you can make a 10x difference.
Individuals seeking employment at 10x Genomics are considered without regards to race, color, religion, national origin, age, sex, marital status, ancestry, physical or mental disability, veteran status, gender identity, or sexual orientation, or any other characteristic protected by applicable law.
10x does not accept unsolicited applicants submitted by third-party recruiters or agencies. Any resume or application submitted to 10x without a vendor agreement in place will be considered unsolicited and property of 10x, and 10x will not pay a placement fee.