Patent Agent, Molecular Biology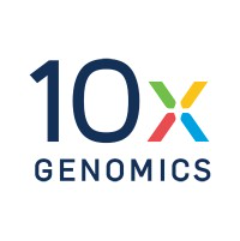 10X Genomics
Pleasanton, CA, USA
Posted on Thursday, November 9, 2023
About the Role
10x is looking for an outstanding Patent Agent to join the Legal team to tackle our ambitious and growing portfolio. 10x Genomics is looking to expand in exciting areas of single-cell, spatial, and in situ analysis. We are seeking entrepreneurial, motivated, and experienced patent agents to play a primary role with the company's strategic IP efforts worldwide. Our patent agents are critical members in supporting 10x Genomics' business in connection with IP portfolio objectives, management, and contribute on an individual basis to patent prosecution.
What you will be doing
Strategic contributor to the drafting, filing, prosecution, and maintenance of 10x's worldwide patent portfolio.
Provide hands-on direction and input to outside counsel, and to draft/review a wide variety of work products, including patent applications and office action responses.
Contribute to global patent strategy with a focus on alignment of the patent portfolio with 10x's business needs, priorities, and resources.
Interact with R&D at all levels, including group leaders and team members, to identify patent-worthy inventions and secure patents on 10x innovations.
Build strong, collaborative relationships with stakeholders across internal teams, including R&D, product management, marketing, and legal.
Strategic contributor to IP due diligence, technology assessments, and FTO analyses in potential strategic transactions (including M&A, licensing, and financing).
Assist 10x counsel and outside counsel on IP-related proceedings, challenges, disputes, and litigation.
Minimum Requirements:
3+ years of experience preparing and prosecuting patent applications in a law firm or in-house in the fields of molecular biology, biochemistry, microbiology, chemistry, or biotechnology.
Admission to the United States Patent & Trademark Office Bar.
Solid knowledge of global intellectual property laws & practices.
Application and knowledge in any of the areas of life science tools, molecular biology assays, genomic analyses.
A Bachelor's degree in a biotech-related discipline, such as cell or molecular biology, genomics, microbiology, immunology, biochemistry, bioinformatics, chemistry, or cancer biology. Advanced degree preferred.
Experienced in managing complex patent portfolios & strategies and developing commercially-relevant patent assets.
Strong aptitude for learning and working with a range of technologies; and a willingness to learn and engage with 10X employees and outside counsel in multiple technology areas.
Excellent writing, communication, organizational, problem-solving, and analytical skills.
Strong interpersonal skills and ability to strategically educate and support fellow employees.
Self-directed and proactive, and comfortable executing on multiple projects independently and in collaboration with others.
Preferred Qualifications:
Experience managing outside counsel.
Experience with NGS and other life science tools is a strong plus.
Experience in adverse proceedings (e.g., litigation, USPTO proceedings, EPO oppositions).
Below is the base pay range for this full time position. The actual base pay will depend on several factors unique to each candidate, including one's skills, qualifications, and experience. At 10x, base pay is also just one component of the Company's total compensation package. This role is also eligible for 10x's equity grants, its comprehensive health and retirement benefit programs, and its annual bonus program or sales incentive program. Your 10x recruiter can share more about the Company's total compensation package during the hiring process.
Pay Range
About 10x Genomics
At 10x Genomics, accelerating our understanding of biology is more than a mission for us. It is a commitment. This is the century of biology, and the breakthroughs we make now have the potential to change the world.

We enable scientists to advance their research, allowing them to address scientific questions they did not even know they could ask. Our tools have enabled fundamental discoveries across biology including cancer, immunology, and neuroscience.

Our teams are empowered and encouraged to follow their passions, pursue new ideas, and perform at their best in an inclusive and dynamic environment. We know that behind every scientific breakthrough, there is a deep infrastructure of talented people driving the life sciences industry and making it possible for scientists and clinicians to make new strides. We are dedicated to finding the very best person for every aspect of our work because the innovations and discoveries that we enable together will lead to better technologies, better treatments, and a better future. Find out how you can make a 10x difference.
Individuals seeking employment at 10x Genomics are considered without regards to race, color, religion, national origin, age, sex, marital status, ancestry, physical or mental disability, veteran status, gender identity, or sexual orientation, or any other characteristic protected by applicable law.
10x does not accept unsolicited applicants submitted by third-party recruiters or agencies. Any resume or application submitted to 10x without a vendor agreement in place will be considered unsolicited and property of 10x, and 10x will not pay a placement fee.