Senior Production Associate 2-Oligonucleotide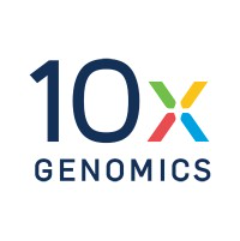 10X Genomics
Pleasanton, CA, USA
Posted on Wednesday, November 15, 2023
10x Genomics is looking for an outstanding Production Specialist to join the Oligonucleotide Manufacturing team to aid in the development and manufacturing of oligonucleotides from synthesis to characterization. This is a unique cross-disciplinary position that will work closely with a variety of groups including Chemistry, Molecular Biology, and Manufacturing Systems Engineering.
Individuals applying for this position must be creative, passionate, detail-oriented self-starters who thrive in a fast-paced environment through actions driven by strategic thinking. In addition, successful candidates will be flexible in changing direction and approaches, excel at managing multiple priorities, succeed in communicating with all levels within the organization, and provide immediate contribution.
What you will be doing:
Aid in the conception, development, and optimization of robust oligonucleotide manufacturing methods and processes in preparation for transfer to production
Complete work orders following established Standard Operating Procedures and take detailed information during high throughput manufacturing processes
Regular activities range from reagent and buffer preparation to automated liquid handling
Work with flammable and halogenated solvents following safety protocols
Operate common and specialized lab equipment (e.g. centrifuges, pH/conductivity meter, incubators, spectrometers, HPLC, liquid handling robots, etc.)
Leverage new protocols and implement into a rapidly scaling manufacturing pipeline
Work with research scientists to optimize manufacturing processes and generate experimental data.
Draft/revise SOPs and Work Instructions for new manufacturing processes
Installation and verification of equipment, documenting processes, and training operators
Verifying that the manufactured products output meets all predetermined requirements
Independently troubleshooting processes and escalate issues as appropriate
Work independently and in a team to complete daily tasks
Minimum Requirements:
BS or MS in Chemistry, Biochemistry, Chemical Engineering, or related field
At least 6 years industry experience in oligonucleotide manufacturing process development and/or manufacturing
Experience in GMP and ISO manufacturing environment
Experience in a manufacturing environment working with standard production control tools – ERP, LIMS, inventory control, work orders, etc.
Experience with Non Conformance Reports, Deviations, Corrective and Preventive Actions
Strong computer skills - Excel, Word, and Google Suite
Experience working in a BSL-2 and cleanroom laboratory environment
Must be able to stand for long periods of time while performing duties
Must be able to work safely with chemicals and hazardous materials
Must be able to lift up to 25 lbs and move between multiple lab facilities
Proven ability to write SOPs and train others to successfully perform the work.
Preferred Experience and Qualifications:
Desire to be part of a rapidly evolving organization with the ability to work in a fast-paced and quickly changing environment
Strong organizational, collaboration, and written and oral communication skills
Strong analytical skills with the ability to use statistical tools (e.g. JMP) to summarize data
Ability to multitask and work in a dynamic environment while maintaining efficiency
Capable of working collaboratively in a team environment
#LI-MH1 #On-site
Below is the base pay range for this full time position. The actual base pay will depend on several factors unique to each candidate, including one's skills, qualifications, and experience. At 10x, base pay is also just one component of the Company's total compensation package. This role is also eligible for 10x's equity grants, its comprehensive health and retirement benefit programs, and its annual bonus program or sales incentive program. Your 10x recruiter can share more about the Company's total compensation package during the hiring process.
Pay Range
About 10x Genomics
At 10x Genomics, accelerating our understanding of biology is more than a mission for us. It is a commitment. This is the century of biology, and the breakthroughs we make now have the potential to change the world.

We enable scientists to advance their research, allowing them to address scientific questions they did not even know they could ask. Our tools have enabled fundamental discoveries across biology including cancer, immunology, and neuroscience.

Our teams are empowered and encouraged to follow their passions, pursue new ideas, and perform at their best in an inclusive and dynamic environment. We know that behind every scientific breakthrough, there is a deep infrastructure of talented people driving the life sciences industry and making it possible for scientists and clinicians to make new strides. We are dedicated to finding the very best person for every aspect of our work because the innovations and discoveries that we enable together will lead to better technologies, better treatments, and a better future. Find out how you can make a 10x difference.
Individuals seeking employment at 10x Genomics are considered without regards to race, color, religion, national origin, age, sex, marital status, ancestry, physical or mental disability, veteran status, gender identity, or sexual orientation, or any other characteristic protected by applicable law.
10x does not accept unsolicited applicants submitted by third-party recruiters or agencies. Any resume or application submitted to 10x without a vendor agreement in place will be considered unsolicited and property of 10x, and 10x will not pay a placement fee.