Senior Manufacturing Engineer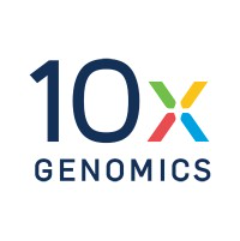 10X Genomics
Pleasanton, CA, USA
Posted on Saturday, November 18, 2023
10x Genomics is a rapidly growing company in the life sciences, whose core technology combines advances in instrumentation, chemistry, biochemistry, microfluidics and computational biology. 10x is looking for an outstanding individual to join its instrument development and sustaining team. This person will be responsible for manufacturing support for complex system equipment. The ideal candidate will have a strong background in engineering and systems troubleshooting. Knowledge and hands on experience with contract manufacturing, production assembly, calibration and control for instrument manufacturing and previous experience in managing manufacturing with contract vendors are required.
What you will be doing:
Work to assure continuing quality of 10x hardware products
Drive the NPI activities to launch new products
Engage with manufacturing to drive root cause investigations, implement corrective actions, monitor and trend RMA actions, and provide for continuous manufacturing process improvements
Interfaces with design engineering and Product Management to coordinate the release of new products and firmware
Work with design engineering to correct issues found during manufacturing of new products
Provide in-house failure analysis and repair of complex biotech equipment
Conduct regression testing of new firmware candidate builds and provide feedback to developers on bugs
Design and development of manufacturing test fixtures as required. Design fixtures and tooling to help reduce cost of machine setup and reduce scrap
Define, measure and report key metrics for production quality and cost
Minimum Requirements:
Bachelor's degree in Engineering: Mechanical, Electrical or Manufacturing with 7+ years of experience, or MS/ PhD with 5-7 years of experience.
Work history with several successful iterations of Design to Manufacturing transfers
Ability to review and update mechanical drawings, ability to read schematics
Creation of FMEAs, ECOs and work instructions
Experienced in Supplier Engagement and support, domestic and off shore
Working knowledge of manufacturing and assembly techniques, machining, injection molding, instrument and consumables for biotech
Experience working with instrument manufacturing under ISO 9001 or ISO 13485 standards
Experience with SolidWorks, JMP or programming languages a plus
Desire to be part of a rapidly evolving organization, with a compelling technology, and taking products and processes to the next level.
#LI-MH1 #ON-SITE
Below is the base pay range for this full time position. The actual base pay will depend on several factors unique to each candidate, including one's skills, qualifications, and experience. At 10x, base pay is also just one component of the Company's total compensation package. This role is also eligible for 10x's equity grants, its comprehensive health and retirement benefit programs, and its annual bonus program or sales incentive program. Your 10x recruiter can share more about the Company's total compensation package during the hiring process.
Pay Range
About 10x Genomics
At 10x Genomics, accelerating our understanding of biology is more than a mission for us. It is a commitment. This is the century of biology, and the breakthroughs we make now have the potential to change the world.

We enable scientists to advance their research, allowing them to address scientific questions they did not even know they could ask. Our tools have enabled fundamental discoveries across biology including cancer, immunology, and neuroscience.

Our teams are empowered and encouraged to follow their passions, pursue new ideas, and perform at their best in an inclusive and dynamic environment. We know that behind every scientific breakthrough, there is a deep infrastructure of talented people driving the life sciences industry and making it possible for scientists and clinicians to make new strides. We are dedicated to finding the very best person for every aspect of our work because the innovations and discoveries that we enable together will lead to better technologies, better treatments, and a better future. Find out how you can make a 10x difference.
Individuals seeking employment at 10x Genomics are considered without regards to race, color, religion, national origin, age, sex, marital status, ancestry, physical or mental disability, veteran status, gender identity, or sexual orientation, or any other characteristic protected by applicable law.
10x does not accept unsolicited applicants submitted by third-party recruiters or agencies. Any resume or application submitted to 10x without a vendor agreement in place will be considered unsolicited and property of 10x, and 10x will not pay a placement fee.