QC Associate II (P-3806)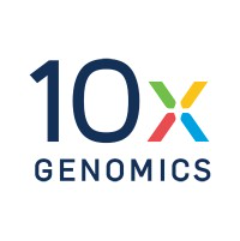 10X Genomics
Pleasanton, CA, USA
Posted on Tuesday, November 21, 2023
10x Genomics is looking for an outstanding individual to join its Quality Control team. In this role, the individual will be responsible in the inspection of raw material, intermediate, and finished good parts mainly for reagent and consumable but also for instrument parts. A variety of lab techniques will be used to ensure the integrity and quality of our products. This position may require extended periods of sitting or standing and extensive work using laboratory equipment.
This will be a non-exempt position in 10x's quality control team in Pleasanton, California. Individuals applying to this position should have a basic understanding of industry manufacturing workflow and ERP systems.
Ideal candidates would have the following traits: self-starter, quick learner, team player, and the ability to adapt and thrive in a fast-paced environment.
Title commensurate with educational and prior experience.
What you will be doing:
85% of the time shall be performing inspection on raw material, intermediate and finished goods reagent and consumables using standard molecular biology techniques such as Next Generation Sequencing, microscopy, PCR/qPCR and HPLC
15% of the time shall be performing inspections on both metal components and electromechanical assemblies, visually and dimensionally, based upon internal and customer supplied workmanship standards and drawing specifications. Areas of inspection will include primarily machining, sheet metal fabrication, paint and welding, but may extend to clean room and final assembly inspection
Execute QC workflows from submission to batch closure. Follow work instructions and standard operating procedures with the ability to identify discrepancies. Complete QC batch records and Receiving Inspection Reports using Good Documentation Practices
Assist in root cause investigation and managing non-conforming material
Identify and communicate any complications that arise from QC testing. Work with engineers/scientists to establish and maintain a solution
Assist in the development of processes and products. This includes performing product and process optimization, stability studies and validation
Maintain laboratory to clean room standards required in the production of Life Science products and laboratory management
Minimum Qualifications:
B.S. in one of the following disciplines: Biological Engineering, Molecular Biology, Analytical Chemistry or Chemical Engineering.
2 years relevant laboratory experience in manufacturing, QC or R&D
Detail oriented, organized, quality focused and self-motivated
Good communication and observation skills
Able to multitask and prioritize workload to meet strict deadlines in an evolving environment. Is cool under the pressure and enjoys a challenge
Strong critical and logical thinking with ability to analyze problems
Must be flexible as priorities shift with new developments
Must be flexible in regards to overtime availability and work with minimal supervision.
Desire to be part of a rapidly evolving organization and taking products and processes to the next level
Can lift up to 25 lbs
Preferred Skills & Experience:
Advanced degree preferred
Experience in Spatial and In Situ technology
Experience in Next Generation Sequencing technology
Experience working in GMP environment with LIMS
Experience with ISO9001,ISO13485, and FDA 21 CFR part 820 Standards
Below is the base pay range for this full time position. The actual base pay will depend on several factors unique to each candidate, including one's skills, qualifications, and experience. At 10x, base pay is also just one component of the Company's total compensation package. This role is also eligible for 10x's equity grants, its comprehensive health and retirement benefit programs, and its annual bonus program or sales incentive program. Your 10x recruiter can share more about the Company's total compensation package during the hiring process.
Hourly
About 10x Genomics
At 10x Genomics, accelerating our understanding of biology is more than a mission for us. It is a commitment. This is the century of biology, and the breakthroughs we make now have the potential to change the world.

We enable scientists to advance their research, allowing them to address scientific questions they did not even know they could ask. Our tools have enabled fundamental discoveries across biology including cancer, immunology, and neuroscience.

Our teams are empowered and encouraged to follow their passions, pursue new ideas, and perform at their best in an inclusive and dynamic environment. We know that behind every scientific breakthrough, there is a deep infrastructure of talented people driving the life sciences industry and making it possible for scientists and clinicians to make new strides. We are dedicated to finding the very best person for every aspect of our work because the innovations and discoveries that we enable together will lead to better technologies, better treatments, and a better future. Find out how you can make a 10x difference.
Individuals seeking employment at 10x Genomics are considered without regards to race, color, religion, national origin, age, sex, marital status, ancestry, physical or mental disability, veteran status, gender identity, or sexual orientation, or any other characteristic protected by applicable law.
10x does not accept unsolicited applicants submitted by third-party recruiters or agencies. Any resume or application submitted to 10x without a vendor agreement in place will be considered unsolicited and property of 10x, and 10x will not pay a placement fee.