Medical Assistant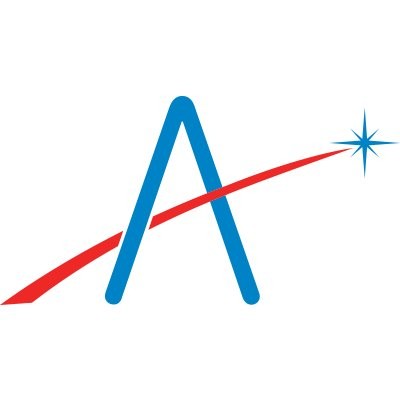 Aledade
Westlake, OH, USA
Posted on Saturday, April 30, 2022
Premier Physicians Centers
Job Description
Position Title: Medical Assistant
Overview: Responsible for assisting physician(s) and / or physician's assistant or clinical
nurse practitioner with patient care. May also perform administrative duties in addition to
direct patient care / clinical responsibilities.
Essential Functions:
1. Performs patient care responsibilities, such as accompanying patient to rooms,
assisting with dressing, and escorting patients.
2. Collects patient history, takes accurate vital signs and records information in charts.
3. Assists physician(s) and nursing staff with procedures.
4. Prepares patient charts and maintains patient charts.
5. Prepares, cleans, organizes, and stocks exam rooms with proper supplies / equipment.
6. Sterilizes equipment and follows appropriate maintenance program.
7. Relays and communicates appropriate information to patients and families.
8. Performs administrative duties, such as answering and screening phone calls, making
appointments, collecting co-pays and other patient balances, taking and relaying
messages, updating and verifying patient demographic information, keeping
necessary logs, and other recordkeeping responsibilities.
9. Other clinical duties may include: venipuncture, EKG's, collecting and processing
specimens, sterilization of equipment.
10. Follows company policies related to HIPPA, confidentiality, OSHA, universal
precautions, and blood-borne pathogens. Remains current in latest policies and proper
procedures.
11. May be asked to perform other duties as may reasonably be necessary for effectively
operating in a medical office environment.
Experience / Education: High School diploma (or equivalent), Medical Assisting
certificate from an accredited school, minimum of two years medical office experience
preferred, training and experience with electronic medical record systems, proficiency
with computers, MS Office software, and other standard office equipment.
Knowledge and Skills:
1. Medical terminology, coding, billing, and office procedures.
2. Knowledge of grammar, spelling, punctuation, for drafting reports and
correspondence.
3. Basic math and accounting skills.
4. Skills to operate computers, printers. Fax machines, copiers, scanners.
Abilities:
1. Ability to input data and key accurately into computers utilizing standard and
proprietary software programs.
2. Ability to read, understand, and follow oral and written directions.
3. Ability to file, sort, and organize files in numeric and alphabetic systems.
4. Ability to communicate clearly, accurately, and concisely in a diplomatic manner.
5. Able to establish and maintain effective working relationships with patients,
physicians, and co-workers.
Confidentiality – In order to perform job functions, employees will have access to
Protected Health Information (PHI). Employees are to access only the information
necessary to fulfill specific job requirements, including special assignments. When
accessing PHI, employees are to use the information in accordance with HIPPA
regulations. Please refer to Premier Physicians Centers HIPPA Manual for complete
policies and procedures on handling PHI.
Environmental / Working Conditions / Physical Demands – This position is typical of
those found in a medical office setting – an indoor environment with little or no exposure
to extremes in temperature, noise, smells, etc. Work will require hand dexterity for
operating office machines and computer keyboard. While performing the essential
functions of the position, employees will be expected to see, sit, stand, walk, talk, hear,
and occasionally lift up to 25 pounds. Employees may be exposed to needles, sharps,
hazardous chemicals as might be present in a medical office, as well as blood and other
bodily fluids during the routine performance of duties. Employees will be trained in the
proper handling and disposal of such materials, and expected to follow company and
OSHA safety guidelines.
Reasonable accommodations will be made for qualified individuals with disabilities to
enable them to perform the essential functions of the job,
This description is intended to provide the basic guidelines for meeting job requirements.
Responsibilities, skills, knowledge, and working conditions may change over time and as
needs evolve.
Partner Practice
Please note this position is posted on behalf of our partner practices. This individual will be working at the specific practice that is mentioned in the above details and will not be a direct employee of Aledade, Inc. so will therefore not be eligible for the benefits available to Aledade employees.