Physician Assistant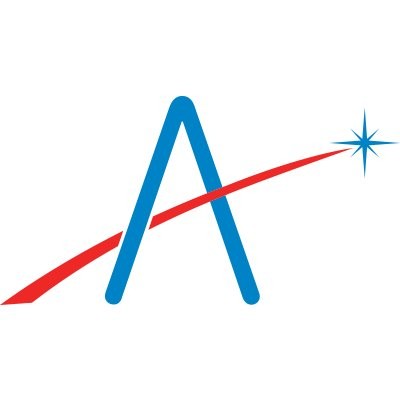 Aledade
Medical
Washington, DC, USA
Posted on Monday, July 11, 2022
POSITION OVERVIEW
Gerald Family Care Associates, P.C. (GFCA) Physician Assistants (PA) serve as primary care physician extenders by performing the following tasks under the supervision of a licensed physician: (1) performing designated diagnostic, therapeutic, and clinical medical procedures, (2) evaluating patients by taking medical histories, conducting physical examinations, and ordering laboratory tests, and (3) identifying urgent, emergency, and continuing medical problems and recommending appropriate treatment plans and corrective actions. The Physician Assistant's immediate supervisor is the designated supervising physician or an alternate physician at the office where they are assigned to work on a given day.
Physician Assistants must provide written documentation to verify their compliance with the following minimum qualifications: (1) graduation from a Physician Assistant training program which is accredited by a nationally recognized medical profession accrediting body, (2) current certification as a Physician Assistant by a nationally recognized medical profession accrediting body such as the National Commission on Certification of Physician Assistants (NCCPA), and (3) current licensure or certification as a Physician Assistant by the District of Columbia and either the State of Maryland or the Commonwealth of Virginia.
FUNCTIONS AND RESPONSIBILITIES
Specific functions and responsibilities of the Physician Assistant position include, but are not limited to the following:
oScreening and triaging patients, in the office and on the telephone, to determine their need for medical attention.
oReviewing patient records to determine their health status.
Taking complete, detailed, and accurate patient and family medical histories.
oPerforming general physical examinations on all patients and performing developmental screening examinations on children.
oMaking decisions regarding data gathering and the appropriate management and treatment of a patient during the initial or follow-up evaluation of a medical problem or condition.
oRecording pertinent patient data in the patient's GFCA medical records.
oPreparing patient summaries and developing comprehensive medical status reports.
O Collecting blood, urine, stool, and other specimens and initiating requests for laboratory studies, analyses, and cultures of such specimens.
o Identifying normal and abnormal findings based on a patient's medical history, physical examination, and commonly performed laboratory studies.
oInitiating appropriate evaluation and treatment procedures in emergency and urgent situations such as cardiac arrest, respiratory distress, injuries, burns, hemorrhage, etc.
oPerforming diagnostic, therapeutic, and clinical procedures such as:
oSpecimen collection
oVenipuncture
oIntradermal tests Electrocardiograms
oVisual screening
Audiometry screening
oAdministration of injections, medications, immunizations, and intravenous fluids
oControl of external hemorrhage
oRemoval of superficial foreign bodies
Application of dressings and bandages
Care and suturing of minor lacerations, wounds, burns, and skin infections - Cardiopulmonary resuscitation
Making referrals to medical specialists and consultants for specialized diagnoses and health care needs or second opinions under specific orders from a supervising physician.
oArranging admissions to a hospital or other inpatient health care facilities under specific orders from a supervising physician.
oAttending inpatient hospital rounds in accordance with the policies of each hospital or other inpatient health care facilities where GFCA admits patients.
oProviding counseling and instruction regarding common patient problems such as nutrition, family planning, exercise, smoking, behavior, and human development.
oReferring patients to community organizations and governments agencies for extended social services and/or health care services.
oPrescribing and dispensing drugs as specified by applicable federal state and local legislation and national Physician Assistant certification restrictions.
oEnsuring that all patient medical records, prescriptions, and laboratory results initiated by the Physician Assistant are reviewed and countersigned by the supervising physician or an alternate physician within 48 hours.
oAssisting in office management by keeping administrative records, ordering supplies and drugs, and maintaining medical and office equipment.
oPerforming other medical or administrative duties and responsibilities assigned by the supervising physician or other designated GFCA management or supervisory personnel.
Partner Practice
Please note this position is posted on behalf of our partner practices. This individual will be working at the specific practice that is mentioned in the above details and will not be a direct employee of Aledade, Inc. so will therefore not be eligible for the benefits available to Aledade employees.