Administrative Assistant to COO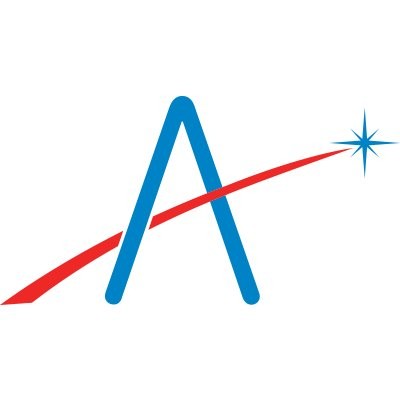 Aledade
Administration, Operations
Wilmington, DE, USA
Posted on Friday, August 19, 2022
TITLE: Administrative Assistant to the COO
DEPARTMENT: Administration
SUPERVISION: Chief Operating Officer
Definition:
The Administrative Assistant to the Chief Operating Officer is responsible for handling routine and advanced duties for the COO and other administrative staff. The incumbent has excellent written and verbal communication skills, is highly organized, takes direction well, manages multiple tasks and projects and works well independently.
Team Philosophy Statement:
The Henrietta Johnson Medical Center provides affordable access to integrated and coordinated family practice, women's health, dental and behavioral health care services to the entire family under one roof. We operate with a team of caring, competent, and productive providers and staff who focus on quality, compassionate, and coordinated care in order to provide outstanding service to patients and families. Our staff place a high value on teamwork. They must accept changing duties, be multi-skilled, and perform a variety of tasks in the care of our patients. Each member of the team is dedicated to continuous learning, and contributes toward our goal of providing outstanding health care services to our patients.
Major Responsibilities:
• Manages COO's calendar and schedules virtual and in-person meetings for executive staff.
• Up to 10% of time is devoted to administratively supporting individual Board members.
• Timely preparation and distribution of monthly Board packet.
• Required attendance at monthly HJMC Board of Directors meeting for recording minutes. This meeting requires evening hours of approximately 6:00PM – 8:00PM one day a month.
• Knows and implements purchasing and procurement policies end-to-end. Works closely with Finance to manage incoming orders and back-up paperwork.
• Handles office supply orders and maintains an accurate inventory and an organized supply closet.
• Prepares reports, creates reference binders and researches, drafts and finalizes various forms of correspondence for the COO.
• Coordinates Executive Group and All Staff Meetings on weekly or monthly basis as required.
• Electronic and paper filing and document retrieval.
• Adheres to federal, state and organization guidelines to maintain compliance with HRSA and the State of Delaware.
• Other duties as assigned.
Performance Criteria
• Provider satisfaction.
• Patient satisfaction
• Excellent customer service
• Adherence to the HJMC attendance policy. Late arrival, early departure, missed clock-ins or
clock-outs, including for lunch and breaks may have a negative impact on your performance.
• Timely completion of assigned tasks.
Qualifications:
• Qualified applicants must have a progressive health care experience.
• Four to five years of experience in a health care environment with demonstrated increase in
responsibility is desired.
• A minimum of an Associate Degree, a Bachelor's Degree or certification in office practices of
office administration.
• Or a high school diploma with a minimum of four years of secretarial experience in a healthcare
setting.
• Must be knowledgeable and experienced in working with automated data systems, spreadsheets,
word processing systems, and scheduling techniques.
• Must be a team player, and possess a high degree of integrity and customer service skills.
• Excellent organizational and communication skills (verbal and written) are required.
HIPAA Statement:
The individual will have access to the patient records. Professionalism and confidentiality must be
maintained at all times.
PHONE: (302) 655-6187 FAX: (302) 655-6606
601 NEW CASTLE AVENUE, WILMINGTON, DE 19801
600 NORTH LOMBARD STREET, WILMINGTON, DE 19801
2722 PHILADELPHIA PIKE, CLAYMONT, DE 19703
Please note this position is posted on behalf of our partner practices. This individual will be working at the specific practice that is mentioned in the above details and will not be a direct employee of Aledade, Inc. so will therefore not be eligible for the benefits available to Aledade employees.