Finance Supervisor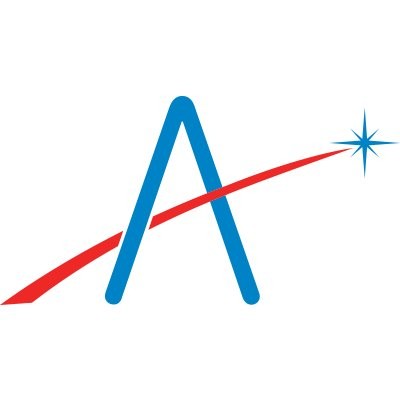 Aledade
Accounting & Finance, People & HR, Operations
Wilmington, DE, USA
Posted on Friday, August 19, 2022
TITLE: Finance Supervisor
DEPARTMENT: Finance
SUPERVISION: Chief Finance Officer
Definition:
The Finance Supervisor works under the supervision of the Chief Finance Officer managing the on-site Finance team in accomplishing daily tasks and various projects as needed. The incumbent should also be able to assist with the regular accounting duties for payables, receivables and payroll within the organization. The main responsibilities are to keep the finance team on task while coordinating with the Chief Finance Officer who works mostly off-site. The Finance Supervisor will ensure that proper accounting policies and practices are being followed.
Team Philosophy Statement:
The Henrietta Johnson Medical Center provides affordable access to integrated and coordinated family practice, women's health, dental and behavioral health care services to the entire family under one roof. We operate with a team of caring, competent, and productive providers and staff who focus on quality, compassionate, and coordinated care in order to provide outstanding service to patients and families. Our staff place a high value on teamwork. They must accept changing duties, be multi-skilled, and perform a variety of tasks in the care of our patients. Each member of the team is dedicated to continuous learning, and contributes toward our goal of providing outstanding health care services to our patients.
Qualifications:
• Minimum of a Bachelor Degree in Accounting with four years general accounting
experience. Healthcare background and experience with grants preferred.
• Proficient with payroll practices, Paychex, Sage, QuickBooks, Excel, Word and Outlook.
• Must be a team player, possess a high degree of integrity and have excellent
organizational and communication skills.
• Must have some management experience and is well versed in basic accounting
principles and state and federal requirements.
Working Conditions:
The Finance Supervisor is a salaried position and is regularly scheduled for forty hours per week, distributed over the Center's usual hours of operation, however, it can be anticipated that some assignments will necessitate extended hours.
Major Responsibilities:
1. Managing Finance team to ensure that day to day tasks are being completed in a timely
and correct manner.
2. Coordinate with off-site CFO to provide needed reports and information for smooth
operation of the Finance department and the health center.
3. Have working knowledge of all accounting tasks to assist as needed.
4. Auditing historical records of invoices, reports, receipts and checks to ensure that
documents are being processed properly.
5. Assist with Independent annual financial statement audit.
6. Auditing filing system for all accounting documents.
7. Ensure compliance with generally accepted accounting principles and organization
policies, procedures, grants and contracts.
8. Compile, analyze and report accounting data for management reports and decision-
making purposes.
9. Confidentiality is to be maintained at all times.
10. Other duties as assigned.
Training Requirements:
As necessary, to keep abreast of and have a thorough understanding of current rules and
regulations with regard to providing medical care assistance in a community health center.
Key Performance Indicators:
1. Provider satisfaction
2. Patient satisfaction
3. Excellent customer service
4. Timely completion of assigned tasks
5. Attendance
HIPAA Statement:
The individual will have access to the patient and employee records. Professionalism and
confidentiality must be maintained at all times.
Please note this position is posted on behalf of our partner practices. This individual will be working at the specific practice that is mentioned in the above details and will not be a direct employee of Aledade, Inc. so will therefore not be eligible for the benefits available to Aledade employees.