Triage Nurse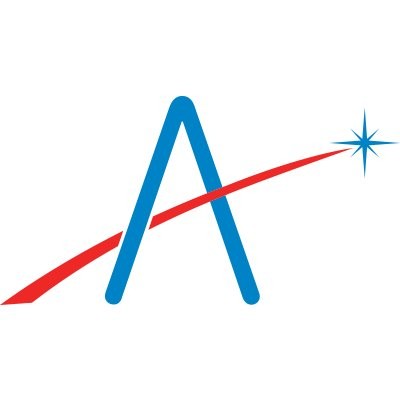 Aledade
Wilmington, DE, USA
Posted on Friday, August 19, 2022
TITLE: Triage Nurse
DEPARTMENT: Clinical
SUPERVISION: Nurse Supervisor
Definition:
Under the direction of the Nurse Supervisor, the Triage Nurse provides support to the Provider Care Team as well as nurse's aide assistance, medical records support and other medical administration assistance to the medical providers with patient examinations and treatments as assigned. Responsibilities also include carrying out independent functions as allowed under licensure under the State of Delaware and the policies of Henrietta Johnson Medical Center, dependent functions as directed by our healthcare providers, and independent functions as a team member of HJMC, while ensuring the highest level of quality medical care to our patients. The Triage Nurse is expected to be a team player and promote teamwork among the staff. Professionalism is required at all times.
Team Philosophy Statement:
The Henrietta Johnson Medical Center provides affordable access to integrated and coordinated family practice, dental and behavioral health care services to the entire family under one roof. We operate with a team of caring, competent, and productive providers and staff who focus on quality, compassionate, and coordinated care in order to provide outstanding service to patients and families. Our staff place a high value on teamwork. They must accept changing duties, be multi-skilled, and perform a variety of tasks in the care of our patients. Each member of the team is dedicated to continuous learning, and contributes
toward our goal of providing outstanding health care services to our patients.
Qualifications:
It is required that the Licensed Practical Nurse must be computer literate and familiar with the use of computers for medical service functions.
Working Conditions:
This is an hourly position under the Fair Labor Standards Act. The Triage Nurse is expected to work a scheduled 40-hour workweek.
Major Responsibilities:
The following list is illustrative and not all-inclusive:
1. Greets patients in a friendly, pleasant manner. Escorts them from the waiting area to the exam rooms.
2. Prepares each assigned patient for provider examination -performs brief history and physical exam; performs other tests/procedures at the direction of provider staff; e.g., pulmonary function tests, EKG, acuity checks, urine studies, etc.
3. Performs basic health screening procedures, including but not limited to vision and hearing screening, fat analysis, blood pressure, temperature, respirations, etc.
4. Performs chart review on each assigned patient prior to the appointment.
5. Prepares exam rooms for use during patient visits.
6. Front desk duties to include but not limited to insurance verification, patient check-in/check- out, reminder calls, and patient scheduling.
7. Replenishes examination treatment room supplies. Informs the Nurse Supervisor of inventory status and keeps a running list of supplies for the purpose of re-ordering. Properly sterilizes and repackages reusable equipment.
8. Utilizes available foreign language skills to translate for patients when necessary.
9. Under the direct supervision of the provider able to effectively administer injections and provide information to patients regarding medication, treatment and/or procedures.
10. Adhere to policies and procedures for maintaining the confidentiality of medical records to HIPPA
11. Assist in the documentation of all injections and other point of care tests, and reporting of results to appropriate clinicians or other appropriate health agencies.
12. Provides a variety of health related information to patients with the direction from the provider.
13. Adhere to policies and procedures for disinfection and handling of contaminated waste or equipment. Adhering to infectious disease control practices and procedures.
14. Answers the telephone in a courteous and timely manner, and directs calls to the
appropriate person.
15. Performs any other duties within the medical center as requested by the Nurse Supervisor, the Providers, Chief Medical Officer, Chief Operating Officer and Chief Executive Officer or their representative and any other member of the senior leadership team.
16. Promotes efficiency of routines, practices and activities.
17. Works with the healthcare providers to initiate healthcare programs both formally and informally within the community as they relate to HJMC.
18. Provides for an environment of accurate and well-documented medication preparation and administration.
19. Actively promotes the safety of people, premises, environment, supplies and equipment.
20. Actively promotes privacy and confidentiality of patients and staff.
21. Fosters the ongoing professional development of self and nursing staff.
Performance Criteria:
1. Interviews patients to assess healthcare needs as: requested by providers; requested for consideration by other staff members and including but not limited to nurse triage inbox and phone lines as well as refill inbox and phone lines.
2. Determines/identifies the healthcare goals of the patient and intervenes when necessary, evaluating the patient's progress and recycles through the process as necessary.
3. Demonstrates sound nursing judgement in performance of tasks and documents all pertinent information on the patient's medical record.
4. Maintains a professional appearance (attire and cleanliness) while presenting a professional demeanor in interactions with all patients and staff.
5. Promotes efficient flow of patients from waiting area, through provider's care, to discharge.
6. Accurately administers pharmacy program and administers and documents prescribed by HJMC providers, while accurately collecting data regarding medication administration (e.g. immunizations). Questions the appropriate person if unsure about any aspect of preparation
and/or administration.
7. Maintains own CPR certification every 2 years and maintains records of certification and competency of other nurses and medical support staff.
8. Takes steps toward and corrects any safety hazards to people, premises, environment, equipment and supplies. Disallows the use of potentially unsafe equipment and supplies and documents the safety status of equipment and supplies.
9. Assures safe storage/placement of all known biohazard materials, medications and chemicals.
10. Maintains skills consistent with established standards of the local nursing community.
11. Assists in daily chart reviews and daily huddles.
12. Overseeing and assisting with the in-house pharmacy program.
13. Pursue training as necessary to keep abreast of and have a thorough understanding of current rules and regulations with regard to nursing in a community health center.
14. 340 B in-house pharmacy services.
15. Has working knowledge and monitors all medical programs being administered at the health center such as Title X, etc.
16. Other duties as assigned.
Key Performance Indicators:
• Provider satisfaction.
• Patient satisfaction
• Excellent customer service
• Adherence to the HJMC attendance policy. Late arrival, early departure, missed clock-ins or
clock-outs, including for lunch and breaks may have a negative impact on your performance.
• Timely completion of assigned tasks.
HIPAA Statement:
The individual will have access to the patient records. Professionalism and confidentiality must be maintained at all times.
Please note this position is posted on behalf of our partner practices. This individual will be working at the specific practice that is mentioned in the above details and will not be a direct employee of Aledade, Inc. so will therefore not be eligible for the benefits available to Aledade employees.