Physician Assistant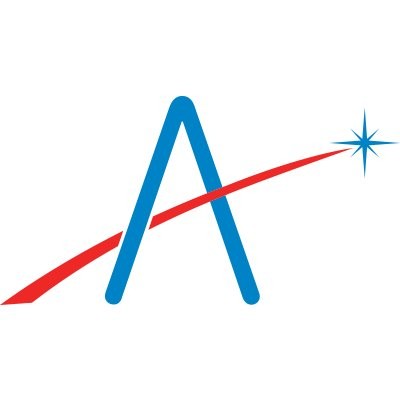 Aledade
Medical
Lewes, DE, USA
Posted on Wednesday, August 31, 2022
Location: Mid Atlantic Family Practice
The Physician Assistant (PA) works under the direct supervision of the Physician. Exercises progressive levels of autonomy in day-to-day activities based on satisfactory job performance. Provides specialized preventative services in a team-based, patient centered primary care office. Considerable medical judgment is required to determine the appropriate procedure within scope of practice. The Physician Assistant requires an advanced level of competency through additional education or training as well as a Physician Assistant's license and prescriptive privileges. The Physician Assistant must be reasonably aware of office policies, medical community standards and State Board Rules and Regulations. PA must be able to consistently practice at a level equal to or above these Policies, Standards, Rules and Regulations. Work is performed under the general supervision of the Chief Medical Officer who reviews work routinely. Implement Mid Atlantic Family Practice's mission, philosophy and goals in all activities. Protect the dignity, privacy and confidentiality of patients and their families, as well as co-workers and others. Support mission and goal achievement, organizational quality and patient-centered care. Comply with organizational policies, procedures, standards of care and related laws and regulations including HIPPA and OSHA regulations. Ensure the efficient and effective flow of patients during scheduled visits through joint planning and problem solving within the office, contract and volunteer staff and other related duties as assigned.
Job Responsibilities:
Obtains and records patient's health history; performs comprehensive physical assessment (including biological, social and psychological needs) as part of a total physical examination
Diagnoses, treats and plans appropriate health care for patients in the area of school based health care, woman's health care, family planning, and primary care as appropriate for specialty; refers patients to physicians and/or outside agencies as required
Provides and prescribes medications within area of specialty Performs laboratory procedures and interprets lab test results Provides case management services for select patients Provides group, individual and community education classed on birth control methods, sexually transmitted diseases and other health concerns
Establishes and maintains patient charts and other necessary records
Provides in-service education classes on assigned responsibilities for nursing staff
Advance personal knowledge base by perusing continuing education on order to enhance professional competence
Participate in the Clinical Quality Improvement and Quality Management meetings as requested by supervisor and or Senior Leadership
Team Promote individual and organizational integrity by exhibiting ethical behavior to maintain high standards
Maintain professional affiliations and enhance professional development to remain abreast with professional literature and current health care management trends and rules in FQCH regulation Ensuing all Protected Health Information (PHI) is distributed to external and internal customers
Must maintain appropriate discretion as defined by HIPAA regulations and Mid Atlantic Family Practice when handling patient medical records
Must successfully complete compliance and HIPAA regulation trainings provided by Mid Atlantic Family Practice
Thorough knowledge of and strict adherence to Mid Atlantic Family Practice's Vision and Core Values Adheres to all policies safeguarding confidential patient (HIPAA) and practice information
Represents practice in a positive and professional manner in the community Provides open and timely communication with patients, families and their significant others regarding release of records to other health care organizations.
Documents all patient interactions in the electronic health record
Participates in morning huddles as needed
Evaluates utilization of resources and development of new tools, forms, and procedures
Complies with all HIPAA privacy and security and regulations
Education/Training:
Bachelor's degree and successful completion of accredited physician assistant program
Master's (Preferred)
Four years of healthcare experience prior to applying to PA program, plus five years of experience of PA, preferably in physician office setting
National Certification in a family practice is preferred
Job Type: Full-time
Salary: From $100,
000.00
per year
Benefits: 401(k) Dental insurance Health insurance Life insurance Paid time off Vision insurance Medical specialties: Primary Care
Schedule: Day shift Monday to Friday No nights No weekends On call
COVID-19 considerations: Patients and staff are required to wear appropriate masks in our office at this time. PPE is provided by the office for our staff.
Please note this position is posted on behalf of our partner practices. This individual will be working at the specific practice that is mentioned in the above details and will not be a direct employee of Aledade, Inc. so will therefore not be eligible for the benefits available to Aledade employees.