Revenue Integrity Specialist, Remote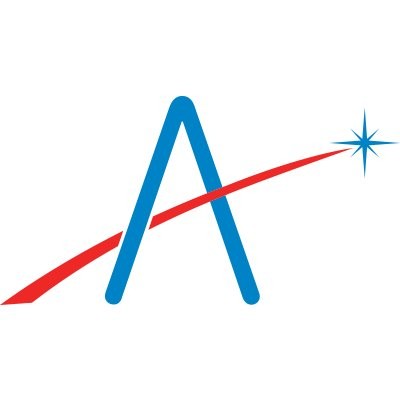 Aledade
San Antonio, TX, USA
Posted on Thursday, January 19, 2023
Aledade is a leader in population health that is using innovative, value based solutions to transform the way physicians interact with their patients. We are on a mission to change healthcare for the better and solve complex problems within the healthcare system.
We are looking for a dedicated Revenue Integrity Specialist who will be responsible for identifying and correcting the processes and systems within the revenue cycle that could lead to inadequate reimbursement for the care provided to patients. This position will regularly monitor 837 claims data and other data sources to ensure the claim and all relevant diagnosis codes are successfully received and ingested by the payer.
What you will be doing:
Analyze various data sources to identify discrepancies between payer data and what was reported on the outbound 837 claims file
Report on trends, findings, and opportunities for improvement detailing findings and high risk items that leaders should be monitoring
Reviews billing workflows and works with the appropriate teams to adjust billing systems to better catch errors and/or omissions
Assist with finding root cause reasons and propose solutions for issues leading to revenue leakage and/or reduced reimbursement;
Contribute to the design and implementation of a 837 claims data-monitoring tool to help pinpoint potential revenue leakage
Consistently track findings and follow-up actions in accordance with the standardized tracking tool to ensure results are accurately communicated
Perform other duties and special projects assigned
Required Skills & Experience:
3+ years of experience in billing and coding of clinical services in ambulatory care
Strong understanding of documentation, billing, and coding workflows and best practices as it relates to risk adjustment and diagnosis documentation.
Thorough understanding of medical coding guidelines and regulations including compliance, reimbursement, and the impact of diagnosis documentation on risk adjustment payment models.
Knowledgeable in the use and application of Current Procedural Terminology (CPT), Healthcare Common Procedure Coding System (HCPCS), and Revenue codes.
Skills in a common database, spreadsheet, and presentation software.
Preferred Certifications, Skills, & Experience:
Current certification as a Certified Professional Coder (CPC), Certified Risk Adjustment Coder (CRC), Certified Revenue Cycle Representative (CRCR) or equivalent.
Experience optimizing practice EHR workflows.
Results-oriented with the ability to meet financial and operational targets.
Proven track record of communicating effectively with senior management.
Who We Are:
Aledade, a public benefit corporation, exists to empower the most transformational part of our health care landscape - independent primary care. We were founded in 2014, and since then, we've become the largest network of independent primary care in the country - helping practices, health centers and clinics deliver better care to their patients and thrive in value-based care. Additionally, by creating value-based contracts across a wide variety of payers, we aim to flip the script on the traditional fee-for-service model. Our work strengthens continuity of care, aligns incentives, and ensures primary care physicians are paid for what they do best - keeping patients healthy. If you want to help create a health care system that is good for patients, good for practices and good for society - and if you're eager to join a collaborative, inclusive and remote-first culture - you've come to the right place.
What Does This Mean for You?
At Aledade, you will be part of a creative culture that is driven by a passion for tackling complex issues with respect, open-mindedness and a desire to learn. You will collaborate with team members who bring a wide range of experiences, interests, backgrounds, beliefs and achievements to their work - and who are all united by a shared passion for public health and a commitment to the Aledade mission.
In addition to time off to support work-life balance and enjoyment, we offer the following comprehensive benefits package designed for the overall well-being of our team members:
Flexible work schedules and the ability to work remotely are available for many roles
Health, dental and vision insurance paid up to 80% for employees, dependents, and domestic partners Robust time off plan 21 days of PTO in your first year 2 Paid Volunteer Days & 11 paid holidays
12 weeks paid Parental Leave for all new parents
6 weeks paid sabbatical after 6 years of service
Educational Assistant Program & Clinical Employee Reimbursement Program
401(K) with up to 4% match
At Aledade, we don't just accept differences, we celebrate them! We strive to attract, develop, and retain highly qualified individuals representing the diverse communities where we live and work. Aledade is committed to creating a diverse environment and is proud to be an equal opportunity employer. Employment policies and decisions at Aledade are based on merit, qualifications, performance, and business needs. All qualified candidates will receive consideration for employment without regard to age, race, color, national origin, gender (including pregnancy, childbirth or medical conditions related to pregnancy or childbirth), gender identity or expression, religion, physical or mental disability, medical condition, legally protected genetic information, marital status, veteran status, or sexual orientation.