Business Intelligence Lead, Practice Financial Health (Remote)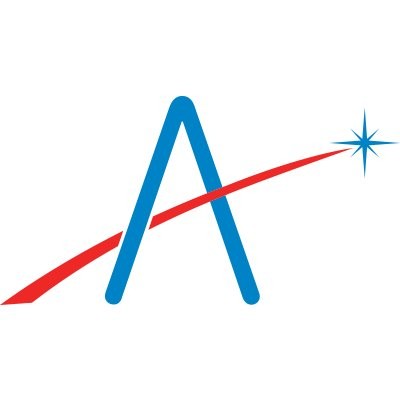 Aledade
Accounting & Finance, Operations, Data Science
Chicago, IL, USA
Posted on Saturday, February 11, 2023
We are seeking a senior member of the Business Intelligence team at Aledade who will support our efforts to help our partner practices achieve best-in-class financial performance.
As an Analytics Lead for Practice Financial Health, you will work closely with the Business Intelligence, data-engineering, and New Ventures teams to analyze and optimize the drivers of practice financial success and efficiency using one of the largest and most comprehensive physician practice datasets available today. You will help to build a first-of-its-kind EHR-agnostic taxonomy and structure to assess practice financial performance, and use it to help independent primary care practices not only survive but thrive in today's challenging and dynamic healthcare landscape.
The ideal candidate will have a strong technical background across data architecture, aggregation, analysis and data-driven storytelling to drive business outcomes. Candidates should have an interest in leveraging healthcare claims, billing, and utilization data to transform the healthcare system – with an emphasis on value-based care.
We are flexible with respect to geographic location, and the ideal candidate will be comfortable working remotely/work from home within the US or from our headquarters office in Bethesda, MD.
We are looking for someone who can:
Synthesize actionable, impactful business insights from a data-set that includes clinical, billing, and scheduling data from Electronic Health Records, Insurers, and Health Information Exchanges, covering more than 2 million patients in 40+ states
Support the building and scaling products and services that use Aledade's industry-leading data set to help our partner practices improve their short term financial health, and chart a long term strategy for growth
Build directly or manage the development of interactive dashboards, reports, and data visualizations that succinctly and elegantly communicate insights from data to drive action around revenue cycle management and billing/coding solutions
Work seamlessly and collaboratively with stakeholders across Aledade to ensure that relevant BI insights are integrated into the decision making process of all relevant teams and the company as a whole
Conceive of, implement and maintain data warehouse tables or views that simplify reporting, expand access to insights, and support ongoing analysis and reporting
Provide support to users of data products, provide ad-hoc analyses to support Aledade corporate and field teams when needed
About You:
You have 5+ years of experience in an Analytics function, preferably in value-based healthcare, and have experience leading teams of other Analysts
You have excellent quantitative analysis abilities, grounded in epidemiology, biostatistics, health informatics, healthcare analytics or related field
You have the ability to analyze data to produce accurate and unbiased results and tell the story of those results in data visualizations, dashboards, and reports
You are experienced in advanced data management and data manipulation, with strong SQL programming background and experience building and maintaining data tables to support analysis
You have experience building data products in Tableau (or other similar business intelligence software)
You have experience with healthcare data sources such as claims (835, 837), electronic health record, event notification, clinical, and patient reported data
You have experience working with healthcare data and claims/billing processes
You have intense attention to detail and data quality assurance
You think beyond their immediate team and contribute to making Aledade holistically better (active engagement in D&I efforts, culture initiatives, facilitating training, leading roundtables, etc.)
Who We Are:
Aledade, a public benefit corporation, exists to empower the most transformational part of our health care landscape - independent primary care. We were founded in 2014, and since then, we've become the largest network of independent primary care in the country - helping practices, health centers and clinics deliver better care to their patients and thrive in value-based care. Additionally, by creating value-based contracts across a wide variety of payers, we aim to flip the script on the traditional fee-for-service model. Our work strengthens continuity of care, aligns incentives, and ensures primary care physicians are paid for what they do best - keeping patients healthy. If you want to help create a health care system that is good for patients, good for practices and good for society - and if you're eager to join a collaborative, inclusive and remote-first culture - you've come to the right place.
What Does This Mean for You?
At Aledade, you will be part of a creative culture that is driven by a passion for tackling complex issues with respect, open-mindedness and a desire to learn. You will collaborate with team members who bring a wide range of experiences, interests, backgrounds, beliefs and achievements to their work - and who are all united by a shared passion for public health and a commitment to the Aledade mission.
In addition to time off to support work-life balance and enjoyment, we offer the following comprehensive benefits package designed for the overall well-being of our team members:
Flexible work schedules and the ability to work remotely are available for many roles
Health, dental and vision insurance paid up to 80% for employees, dependents, and domestic partners Robust time off plan 21 days of PTO in your first year 2 Paid Volunteer Days & 11 paid holidays
12 weeks paid Parental Leave for all new parents
6 weeks paid sabbatical after 6 years of service
Educational Assistant Program & Clinical Employee Reimbursement Program
401(K) with up to 4% match
At Aledade, we don't just accept differences, we celebrate them! We strive to attract, develop, and retain highly qualified individuals representing the diverse communities where we live and work. Aledade is committed to creating a diverse environment and is proud to be an equal opportunity employer. Employment policies and decisions at Aledade are based on merit, qualifications, performance, and business needs. All qualified candidates will receive consideration for employment without regard to age, race, color, national origin, gender (including pregnancy, childbirth or medical conditions related to pregnancy or childbirth), gender identity or expression, religion, physical or mental disability, medical condition, legally protected genetic information, marital status, veteran status, or sexual orientation.