Medication Assistance Caseworker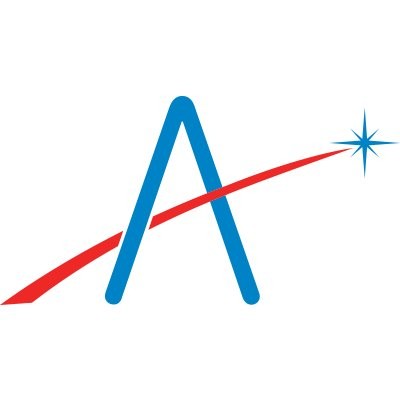 Aledade
Ridgeway, VA, USA
Posted on Tuesday, February 14, 2023
Location: Ridgeway Family Health
Position: Medication Assistance Caseworker
The Martinsville Henry County Coalition for Health and Wellness is seeking qualified candidates for MedAssist- Medication Assistance Caseworker
The MHC Coalition for Health and Wellness is committed to providing primary health and integrated behavioral health services at our two Federally Qualified Health Center sites by promoting health, reducing health risk factors and increasing access to medical services, primarily for the uninsured and underserved in the Martinsville-Henry County area. Additionally, the Coalition offers chronic disease self-management, medication assistance, and care coordination services to patients and local residents.
PURPOSE: Every position within the MHCCHW exists to help the organization realize its Mission of providing medical and other health related services to uninsured and underinsured members of our community. As a valued member of our staff, it is critically important that this goal be the motivation for all of your activities in the performance of your duties and responsibilities.
POSITION SUMMARY: The MedAssist Caseworker (MAC) is responsible for providing medication assistance for uninsured and underinsured patients including but not limited to obtaining needed medications directly from pharmaceutical companies. This is a customer service position. As such, it is important that this person has a very pleasant disposition and is able to communicate well with a wide range of people. This person develops and nurtures excellent relationships with patients, Health Center staff and third-party vendors and exhibits the highest levels of service quality and professionalism. He or she will work with other Health Center staff in a Patient Centered Medical Home environment that values teamwork and relentlessly pursues the highest levels of quality care for our patients. This position requires a person who can work independently and carry out assignments with minimal instruction.
ESSENTIAL FUNCTIONS OF THE POSITION:
Use TPC (The Pharmacy Connection) software to assist patient's access to available long-term maintenance medications.
Assist the patient in gathering appropriate documents needed to complete the MedAssist application. Enroll patients and track appropriate information in the TPC software.
Discuss the guidelines and expectations of the MedAssist Program with patients, medical Providers and dispensing partners and hold patients accountable for compliance.
Support other MedAssist Programs as needed (either on-site or by remote access)
Order and re-order patients' medications. Work with Providers to keep prescriptions up-to-date and scanned into the EMR. Keep up with changes in PAP programs and communicate changes to affected patients and Providers when necessary. Communicate and collaborate with pharmaceutical companies as needed.
Receive, process, and deliver medications to the dispenser as required. Notify patients that medications have been received. Track medicines to ensure they are picked up by the patient or properly disposed of. Assist the dispensing pharmacy with tracking and reissuing returned medicines (RTS). Follow all PAP guidelines for recalled medications.
Maintain patient files. Update patient applications as needed. Update and maintain the TPC Message Center and ensure that messages are processed in a timely fashion.
Provide medication assistance for medications not available through TPC. At the Provider's request, a.) contact other available resources (including local pharmacies) to determine and secure the lowest cost available for medications not available through the TPC and, b.) assist patients in determining if their insurance or clinic covers specific medications (if not, identify an alternative medication that is covered). Maintain or assist with the Voucher Program if applicable. Help maintain the sample medication closet, if applicable.
Ensure compliance in all activities and execute any and all new programs and services requested by Virginia Healthcare Foundation. Maintain records and provide appropriate reports. Regularly attend TPC software update training(s). Update software as needed and comply with requests for data from Virginia Healthcare Foundation. Provide assistance to patients enrolling in Medicare part D. Maintain current knowledge of changes in Medicare part D regulations as related to enrollment. Perform other duties as assigned that are consistent with the philosophy and intent of this position and the goals of the office or practice where the MedAssist Program is located.
MedAssist Caseworkers will also fill in for Health Center staff as needed. These duties include, but are not limited to, answering incoming telephone calls and processing voicemail messages, scheduling and re-scheduling patient appointments, placing reminder telephone calls for Site Coordinator and scanning and emailing information for Providers.
Participates in training(s) opportunities to improve patient care including, but not limited to, learning evidence-based approaches to self-management support, proactively addressing the needs of patients and families in this community, cultural competency, effective communication, OSHA, HIPAA and EHR. Participate in monthly on-line program training.
Other duties as may be assigned from time-to-time by your supervisor that are consistent with Mission of the organization and intent of this position.
Minimum Required Education, Experience, Abilities & Characteristics:
High school diploma or GED.
Prior experience in the medical field and/or pharmacology. Previous experience with pharmaceutical patient assistance programs or TPC (The Pharmacy Connection).
Strong computer skills including proficiency in Microsoft Office suite and working knowledge of Electronic Medical Record systems (EMRs).
Experience with eClinical Works (eCW) preferred but not required.
Understanding and working knowledge of medications and related medical terminology.
Strong organizational and communication skills. Comfortable working with diverse populations.
Ability to work efficiently under pressure and succeed in a fast-paced environment with high levels of distraction.
Valid Virginia driver's license.
Ability to transport oneself to meetings and other work sites as needed including pharmacies.
Bilingual preferred (English and Spanish).
A passion and concern for the target population served by the Health Center.
Benefits:
Paid Holidays (8)
Paid Vacation
Paid Sick Leave
Short and Long-Term Disability
Simple IRA Plan (with company match)
Medical, Dental and Vision Insurance
Life Insurance
Other voluntary benefit plans available
Please note this position is posted on behalf of our partner practices. This individual will be working at the specific practice that is mentioned in the above details and will not be a direct employee of Aledade, Inc. so will therefore not be eligible for the benefits available to Aledade employees.