Medical Assistant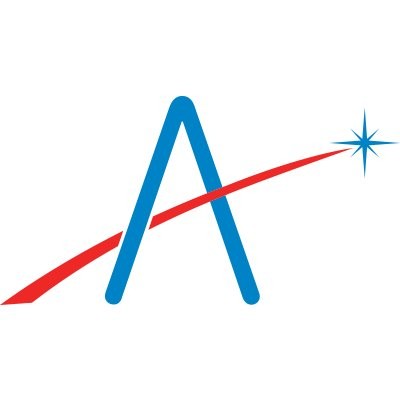 Aledade
Redding, CA, USA
Posted on Saturday, March 11, 2023
Location: Shasta Community Health Center
Position: Medical Assistant
The following statements are intended to describe the major elements and requirements of the position and should not be taken as an all-inclusive list of responsibilities, duties, and skills required of individuals assigned to this job.
JOB SUMMARY: The primary function to perform pre visit questionnaire and screening/ health assessments with patients in preparation for annual wellness visits. May be asked of the MA/CMA to provide direct and indirect support to the clinician in the delivery of patient care. The MA/CMA prepares the exam room, chart, and patient to be seen by the clinician and performs/implements orders for diagnostic tests. S/he accurately administers medications, including immunizations by all routes except IV. S/he arranges outside referral appointments and provides patient education under the direct supervision of the clinician when appropriate. The MA/CMA must function under the direct supervision of an on-site physician, surgeon, podiatrist, physician assistant, nurse practitioner, or certified nurse midwife. The MA/CMA is expected to consult frequently with the supervising clinician and to inform the clinician of the information given or actions taken.
COVID-19 VACCINATION REQUIREMENT: Employees are required to be fully vaccinated against COVID-19 prior to commencing, and for the duration of their employment with Shasta Community Health Center. Reasonable accommodations will be considered on a case-by-case basis for exemptions to this requirement in accordance with applicable law.
JOB DUTIES AND RESPONSIBILITIES:
Escorts patients to exam rooms, interviews patients, measure vital signs
Collects and records patient data, and basic information about presenting, and previous conditions. Prepare the exam room and workstation for clinician; cleans and stocks rooms in between patients.
Assures efficient patient flow by ongoing assessment of clinician schedule and working with other staff to minimize patient waiting time.
Prepares the patient and assists the clinician with exams and procedures when needed, including position, draping, shaving, and disinfecting.
Administers injections, including immunizations, after verification by RN or clinician.
Administers medications orally, sublingually, topically, vaginally or rectally, after verification by RN or clinician.
Administers scheduled medications after verification by RN or clinician.
Performs diagnostic and laboratory tests including but not limited to audiometry, EKG, spirometry, in-house CLIA-waived tests according to SCHC competency standards and protocols.
Collects, by non-invasive techniques, and preserve specimens for testing, including urine, sputum, semen and stool.
Performs age-appropriate screening as needed or as directed by clinician, including visual acuity
Removes sutures and/or staples from superficial incisions or lacerations.
Applies and removes bandages and dressings to superficial incisions or lacerations.
Applies orthopedic appliances such as knee immobilizers, envelope slings, orthotics, and similar devices.
Obtains impressions for orthotics, padding and custom-molded shoes.
Selects and adjusts crutches; and instruct patient in proper use of crutches.
Performs ear lavage to remove impacted cerumen.
Assists patients in ambulation and transfers.
Cuts the nails of otherwise healthy patients.
Provides patient information and instructions.
Assures all documents for scanning contain patient identification.
Performs end of shift tasks for room closure, cleans equipment, and logs off EHR. Follows SCHC standards for Universal Precautions.
Works cooperatively with any RN Coordinator or other staff to assure that the clinician sees patients as quickly as possible.
Schedule patients appropriately.
Alerts Center Manager or designated person to needed supplies/equipment.
Reports any safety hazards.
Performs other duties as assigned
KNOWLEDGE, SKILLS, AND ABILITIES:
Knowledge of nursing practices and medical assisting scope of practice and skill in the outpatient setting.
Knowledge of sterile technique and universal precautions.
Exceptional customer service and phone etiquette.
Ability to maintain effective and organized systems to ensure timely patient flow.
Ability to perform phlebotomy and administer injections.
Ability to pass a written medication quiz.
Ability to read, write, understand and spell English and medical terminology correctly.
Basic Computer proficiency in Windows environment.
Typing 35 WPM or greater.
EDUCATION & EXPERIENCE:
High school diploma or equivalent.
Completion of a formal Medical Assistant program.
Current CPR/BLS upon hire and maintain current.
PREFERRED:
Certification as Medical Assistant
Previous experience working in an outpatient clinic or doctor's office.
Typing 45 WPM or greater.
GENERAL AGENCY DUTIES:
Foster an environment that promotes trust and cooperation among all staff of SCHC.
Enforce clinic policies and procedures to ensure that the principles of SCHC are implemented.
Maintain confidentiality of all patients, and employee information to all except the Chief Operations Officer or other designated employees.
Inform the Center Manager of matters of general interest and problem areas as such are determined or discovered.
Attend SCHC staff and organization meetings as requested.
Understands and adheres to the Ethics, Compliance and Code of Conduct policy.
CUSTOMER SERVICE:
Participate in customer service related issues. Adhere to the following customer service values created by SCHC.
We are committed to providing quality care and strive to continually improve.
We strive to treat patients and each other with respect, courtesy and compassion.
We believe that it is everyone's responsibility to identify problems, take ownership, and contribute to solutions.
We promote teamwork and cooperation to create an environment that maximizes efficiency and satisfaction.
We actively encourage open communication and mutual education.
PERSONAL/BEHAVIOR:
Displays ability to develop rapport across a broad range of personalities.
Displays cheerful demeanor and makes positive comments when on duty.
Refrains from participation in harmful gossip, dysfunctional group interactions and divisive behavior.
Displays courteous and professional behavior in all interactions with the public.
Works cooperatively with other staff members.
Displays flexibility in accepting, changing or carrying out assignments.
Adheres to dress code expectations, including fragrance-free requirements.
Displays sensitivity in a multicultural environment.
Please note this position is posted on behalf of our partner practices. This individual will be working at the specific practice that is mentioned in the above details and will not be a direct employee of Aledade, Inc. so will therefore not be eligible for the benefits available to Aledade employees.