Patient Engagement, Program Manager, Remote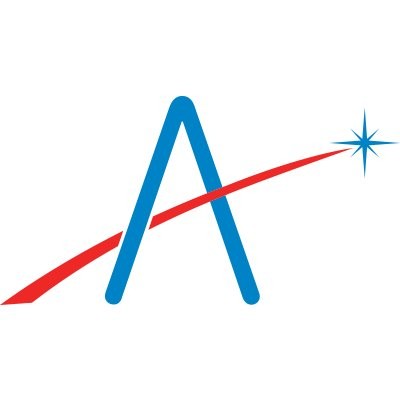 Aledade
Operations
Charlotte, NC, USA
Posted on Tuesday, April 4, 2023
Aledade Care Solutions (ACS) is the 200+ employee patient-facing arm of Aledade, a national leader in value-based care. ACS works in collaboration with Aledade partner practices to improve patient outcomes, while reducing health care costs. Our integrated approach connects high cost, high need patients to focused care programs that enable patients to accomplish health goals. Our vision is to create a local health care community where every patient and every practice is engaged, known, and supported.
This Patient Engagement, Program Manager will report to the Chief Operating Officer, ACS, with exposure to a variety of leaders and cross-functional teams across Aledade. ACS provides a suite of programs, with each focusing on a type of patient or type of care. One of the core capabilities across all of our programs is our patient engagement capability, the team of individuals at the organization who outreach to patients to help them get access to ACS offerings — whether by phone, direct mail, text, or other modalities.
We are flexible with respect to geographic location, and the ideal candidate will be comfortable working remotely within the United States OR with the option to work in one of our offices in Austin, TX; Durham, NC; New York, NY; or Bethesda, MD.
As a Program Manager you will:
Provide core program and project management across many business functions to enable ACS' core patient engagement capability (45%). You will coordinate a large cross-functional team to ensure it meets its targets, which are foundational to Aledade Care Solutions' long-term strategic plan. In this role you will work closely with the COO of ACS and two Directors for Patient Engagement to:
Own the cadence of meetings and deliverables for the team, including setting priorities and deadlines, and tracking against a broader project plan
"Manage up," flagging major risks or challenges that need attention, resources, or other mitigation steps.
Become a SME in our Patient Engagement programs for the rest of Aledade
Take responsibility for clearly scoping new initiatives, defining problems, coordinating cross-functional workgroups, establishing plans, assigning owners and ensuring on-time delivery.
Manage the budget with a focus on managing costs, attaining financial margins and improving unit costs

You will lead primarily through influence rather than direct authority. You will communicate with a broad range of stakeholders on a regular basis, including members of the program team as well as senior management of ACS and Aledade, adapting your voice and content as appropriate for each audience. You will work with teams across the organization (both at Aledade, Inc. and ACS) including:
Working with the synchronous and asynchronous patient engagement team leaders and managers to define and prioritize quarterly team goals, and measure performance against targets
Working with and through the practice engagement team to ensure that new and existing programs are built in a way that complements Aledade practices' clinical models and to ensure uptake
Work with performance team and network success to ensure field team is effectively prepared to rollout program to our practices
Designing dashboards and metrics for tracking program performance with the business intelligence team
Scoping and implementing robust impact assessments and patient identification strategies with the impact analytics team
Ensuring legal compliance and a high ethical standard in partnership with the legal and compliance teams
Work with finance and HR to ensure the back office functions support the management of the program and provide the necessary reporting drive decision-making
Work closely with with the product team to define and/or refine the desired patient and practice tech-enabled experience, and enhance our platforms to deliver the desired experience

Own reporting efforts for patient engagement work (45%). We are early in the process of building our patient engagement capability and as a result we're still pulling data from a variety of different locations while we build out more infrastructure. We need your help to make sure we know how the team is performing. You will:
Pull, combine and display patient outreach data from multiple data sources including, but not limited to the Aledade App, call center telephony platform, and other data sources as needed.
Use patient outreach data to identify and deliver actionable insights to key stakeholders including trends in patient outreach engagement rate, scheduling conversion, and new opportunities for improvement.
Identify, monitor and communicate changes and trends in outreach efforts which affect key metrics.
Review and research data discrepancies across sources to sustain data integrity.
Partner with data and product teams to build infrastructure for the future of the program — tech-enabling yourself out of this part of your job over time!

Participate in "other duties as assigned" (10%). We're a startup and we can never predict exactly what we'll need. That's part of the fun of the work — you should expect that some percentage of your work will evolve as the Company's needs evolve.
What We Value:
4+ years of professional experience, possibly in consulting or project management roles, with experience executing a project end to end
Experience working directly with clinicians and patients
Experience managing direct reports and working with cross-functional teams
Advanced facility with common office software tools (such as Google Suite) and ability to quickly learn others (such as Monday.com)
Strong verbal and written communication skills
Strong strategic planning and analytical skills
Poise, confidence, and maturity interacting with key stakeholders
Ability to build strong relationships and work with individuals at all levels of the organization
Highly organized and detail-oriented in planning and executing tasks
Highly efficient in managing multiple concurrent diverse tasks and projects
Ability to use independent judgment and work under pressure on competing responsibilities with resilience, and a high level of ownership
Given that we work across different time zones, some non-traditional hours for early or later calls are an expectation of this role.
Bachelor's degree
Program or Project management certification preferred
Who We Are:
Aledade, a public benefit corporation, exists to empower the most transformational part of our health care landscape - independent primary care. We were founded in 2014, and since then, we've become the largest network of independent primary care in the country - helping practices, health centers and clinics deliver better care to their patients and thrive in value-based care. Additionally, by creating value-based contracts across a wide variety of payers, we aim to flip the script on the traditional fee-for-service model. Our work strengthens continuity of care, aligns incentives, and ensures primary care physicians are paid for what they do best - keeping patients healthy. If you want to help create a health care system that is good for patients, good for practices and good for society - and if you're eager to join a collaborative, inclusive and remote-first culture - you've come to the right place.
What Does This Mean for You?
At Aledade, you will be part of a creative culture that is driven by a passion for tackling complex issues with respect, open-mindedness and a desire to learn. You will collaborate with team members who bring a wide range of experiences, interests, backgrounds, beliefs and achievements to their work - and who are all united by a shared passion for public health and a commitment to the Aledade mission.
In addition to time off to support work-life balance and enjoyment, we offer the following comprehensive benefits package designed for the overall well-being of our team members:
Flexible work schedules and the ability to work remotely are available for many roles
Health, dental and vision insurance paid up to 80% for employees, dependents, and domestic partners Robust time off plan 21 days of PTO in your first year 2 Paid Volunteer Days & 11 paid holidays
12 weeks paid Parental Leave for all new parents
6 weeks paid sabbatical after 6 years of service
Educational Assistant Program & Clinical Employee Reimbursement Program
401(K) with up to 4% match
At Aledade, we don't just accept differences, we celebrate them! We strive to attract, develop, and retain highly qualified individuals representing the diverse communities where we live and work. Aledade is committed to creating a diverse environment and is proud to be an equal opportunity employer. Employment policies and decisions at Aledade are based on merit, qualifications, performance, and business needs. All qualified candidates will receive consideration for employment without regard to age, race, color, national origin, gender (including pregnancy, childbirth or medical conditions related to pregnancy or childbirth), gender identity or expression, religion, physical or mental disability, medical condition, legally protected genetic information, marital status, veteran status, or sexual orientation.