Partnerships Marketing Coordinator (Atlantic/Southeast), Remote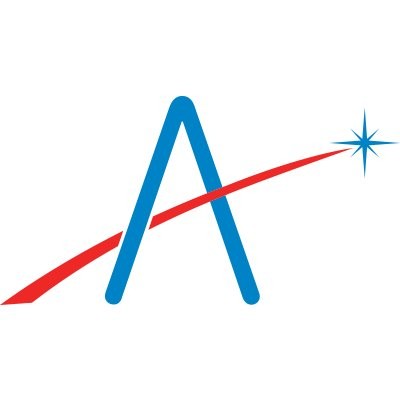 Aledade
Marketing & Communications, Sales & Business Development
Tampa, FL, USA
Posted on Tuesday, May 2, 2023
Aledade's growing Marketing Partnerships team is looking for a Marketing Coordinator (internally called a Sr. Marketing Analyst) for our Atlantic and Southeast regions to provide support and coordination for several marketing functions.
This is a full-time, remote position - candidates must be based out of the Atlantic or Southeast US regions or in Eastern time zone hours.
Your Work Will Include Some or All of the Following:
Thorough online research, analyze and update CRM databases to ensure accurate information is available for use in marketing, sales, and retention efforts
Research, document, and develop improved processes for end-to-end event planning and operations
Define, document, and construct management tools, dashboards and reporting for core marketing processes in Monday.com, Smartsheets and Google Suite (e.g. Content Mgt, Calendar planning, etc).
Support the development and adoption of tools to identify, engage, and measure the impact of our partnership and co-marketing efforts with associations and organizations at all levels
Help develop our Partners CRM Database through the compiling of existing internal intelligence and external market research that results in a well developed, prioritized list of organizations, contacts, level of engagement, partnership scope and effectiveness
Further develop our standard "partnership offer" that includes strategies and tactics Aledade would propose to potential partners
Define and propose a communications plan and content needed to create partner interest in working with Aledade and participation or promotion of Aledade pilot programs
Garner product research from members of partner organizations
Annual event planning for Atlantic/Southeast regions
Expected responsibilities for conference work to include: registrations and payments, conference equipment ordering and shipping, schedule planning, ordering/printing/shipping collateral, coordinating conference details with internal teams and providing partner with assets outlined in sponsorship
Liaise with many internal teams throughout the Aledade enterprise
Schedule and participate in internal and external meetings
Completes call for presentation applications for speaking opportunities
Develops campaign builds and Partnership briefs
Qualifications/Experience:
Bachelor's degree in Marketing, Communications, Public Health, Business or a related degree
2+ years combined experience in any of the following: marketing operations, agency, non-profit, associations or marketing analytics
Understanding of marketing tools, databases/database marketing and analysis, Google Suite, Monday.com, Smartsheets, Excel, CRM (Salesforce preferred) and/or Marketing Automation (e.g. Pardot)
Familiarity with primary care physicians including family physicians and internists and their member based organizations/associations or state medical societies, and an understanding of their current challenges and CME structure
Proven ability to multitask, stay organized and communicate with advanced communication and writing skills
Demonstrated ability to work in a fast-paced, ever-changing environment
Resourcefulness and intuition; ability to work independently with a strong attention to detail
Flexibility to travel if necessary between 2-5 times a year for retreats or conferences as needed
Who We Are:
Aledade, a public benefit corporation, exists to empower the most transformational part of our health care landscape - independent primary care. We were founded in 2014, and since then, we've become the largest network of independent primary care in the country - helping practices, health centers and clinics deliver better care to their patients and thrive in value-based care. Additionally, by creating value-based contracts across a wide variety of payers, we aim to flip the script on the traditional fee-for-service model. Our work strengthens continuity of care, aligns incentives, and ensures primary care physicians are paid for what they do best - keeping patients healthy. If you want to help create a health care system that is good for patients, good for practices and good for society - and if you're eager to join a collaborative, inclusive and remote-first culture - you've come to the right place.
What Does This Mean for You?
At Aledade, you will be part of a creative culture that is driven by a passion for tackling complex issues with respect, open-mindedness and a desire to learn. You will collaborate with team members who bring a wide range of experiences, interests, backgrounds, beliefs and achievements to their work - and who are all united by a shared passion for public health and a commitment to the Aledade mission.
In addition to time off to support work-life balance and enjoyment, we offer the following comprehensive benefits package designed for the overall well-being of our team members:
Flexible work schedules and the ability to work remotely are available for many roles
Health, dental and vision insurance paid up to 80% for employees, dependents, and domestic partners Robust time off plan 21 days of PTO in your first year 2 Paid Volunteer Days & 11 paid holidays
12 weeks paid Parental Leave for all new parents
6 weeks paid sabbatical after 6 years of service
Educational Assistant Program & Clinical Employee Reimbursement Program
401(K) with up to 4% match
At Aledade, we don't just accept differences, we celebrate them! We strive to attract, develop, and retain highly qualified individuals representing the diverse communities where we live and work. Aledade is committed to creating a diverse environment and is proud to be an equal opportunity employer. Employment policies and decisions at Aledade are based on merit, qualifications, performance, and business needs. All qualified candidates will receive consideration for employment without regard to age, race, color, national origin, gender (including pregnancy, childbirth or medical conditions related to pregnancy or childbirth), gender identity or expression, religion, physical or mental disability, medical condition, legally protected genetic information, marital status, veteran status, or sexual orientation.