Research Analyst / Senior Research Analyst - Impact Analytics, Remote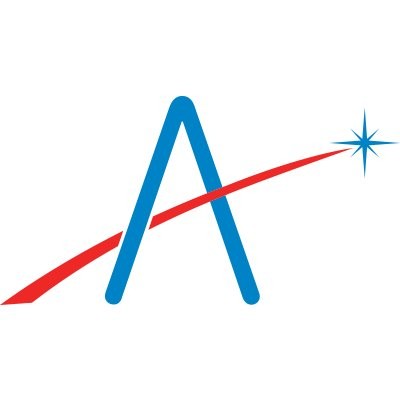 Aledade
IT, Data Science
Bethesda, MD, USA
Posted on Tuesday, May 2, 2023
Healthcare is complicated. Transforming it is even more so. Our goal at Aledade is to enable independent physician practices to succeed in value based care through technology-enabled workflows and innovative population health programs. Rigorous analysis and evidence-based strategies for value based care are key capabilities that will help us achieve this goal.
Our Impact Analytics team is responsible for providing data and rigorous analyses to develop, inform, and evaluate company strategy and operations, including projecting and explaining performance, prioritizing company work, and testing the effectiveness of company initiatives. As an analytics team embedded in the larger product organization at Aledade, we work cross-functionally with technical, engineering, and clinical innovation teams to put analytic products and results into action at scale across the Aledade network.
We are seeking a Research Analyst to join the Impact Analytics subteam responsible for supporting Aledade Care Solutions, a subsidiary of Aledade responsible for building a next generation, technology-enabled care delivery business through clinical innovations served directly to patients. The Research Analyst will support new pilots and scaled innovations with analyses that leverage rich data sources including national Medicare claims, other payer claims, electronic health records, and event notification data. They will work cross-functionally with partners across the product organization to surface insights on program performance and support recommendations for improvement. The ideal candidate will have a background in health care analytics, an understanding of population health strategies, an ability to thrive in a fast-paced start-up environment, and a commitment to Aledade's mission of having direct impact on primary care practices and patients, and contributing to a data-driven organization. This position can be hired at a higher level based on experience and background.
If you are passionate about transforming the healthcare system into one that best serves the needs of patients, doctors, and society, we'd love for you to join us. We are flexible with respect to geographic location, and the ideal candidate will be comfortable working remotely/work from home within the US.
As a Research Analyst, you will be responsible for:
Collaborating with other Impact Analytics researchers and leaders to drive organizational learning about which population health interventions and other factors achieve cost savings and improved health outcomes in Aledade's network of independent primary care practices.
Executing analysis (e.g., descriptive, predictive) to identify opportunities to improve care delivery and contribute to innovative population health product development.
Working across teams at Aledade and with external partners to design field experiments, including randomization and quasi-experimental approaches. Monitor study implementation and data collection. Execute rapid cycle data analyses.
Working across teams at Aledade to identify implications of analysis results and translate findings into action. Develop analytic products and data visualizations that communicate insights from the data and inspire action. Work closely with engineering and other product partners to enable analytic solutions.
Presenting analysis results to internal and external audiences, including company executives, product development and ACO operations teams, and clinical staff at Aledade and in our partner practices.
Contributing to broader dissemination of learnings via external publications, conferences, and other venues as applicable.
Qualifications:
Excellent quantitative analysis abilities, grounded in epidemiology, biostatistics, econometrics, health informatics, healthcare analytics or related field.
Demonstrated ability to conduct nuanced analyses to produce accurate and unbiased results and tell the story of those results in data visualizations and reports.
Experience in descriptive and predictive analysis methods, including regression and classification techniques.
Experience with causal analysis including designing and conducting experimental and quasi-experimental studies (e.g., randomized trials; regression discontinuity, difference-in-differences, instrumental variables, and matched designs).
Experience with healthcare data sources such as claims, electronic health record, event notification, clinical, and patient reported data, and working in a complex data warehouse
Advanced data manipulation skills, including a strong foundation in SQL programming.
Knowledge of standard methods for measuring health care utilization, spending, quality, and outcomes; risk adjustment; provider profiling; and related analytical tasks.
Attention to detail, particularly around analytics quality assurance, documentation, and building repeatable processes.
Ability to thrive in a fast-paced environment and manage competing deadlines and priorities.
Thinks beyond their immediate team and contributes to making Aledade holistically better (active engagement in D&I efforts, culture initiatives, facilitating training, leading roundtables, etc.)
Who We Are:
Aledade, a public benefit corporation, exists to empower the most transformational part of our health care landscape - independent primary care. We were founded in 2014, and since then, we've become the largest network of independent primary care in the country - helping practices, health centers and clinics deliver better care to their patients and thrive in value-based care. Additionally, by creating value-based contracts across a wide variety of payers, we aim to flip the script on the traditional fee-for-service model. Our work strengthens continuity of care, aligns incentives, and ensures primary care physicians are paid for what they do best - keeping patients healthy. If you want to help create a health care system that is good for patients, good for practices and good for society - and if you're eager to join a collaborative, inclusive and remote-first culture - you've come to the right place.
What Does This Mean for You?
At Aledade, you will be part of a creative culture that is driven by a passion for tackling complex issues with respect, open-mindedness and a desire to learn. You will collaborate with team members who bring a wide range of experiences, interests, backgrounds, beliefs and achievements to their work - and who are all united by a shared passion for public health and a commitment to the Aledade mission.
In addition to time off to support work-life balance and enjoyment, we offer the following comprehensive benefits package designed for the overall well-being of our team members:
Flexible work schedules and the ability to work remotely are available for many roles
Health, dental and vision insurance paid up to 80% for employees, dependents, and domestic partners Robust time off plan 21 days of PTO in your first year 2 Paid Volunteer Days & 11 paid holidays
12 weeks paid Parental Leave for all new parents
6 weeks paid sabbatical after 6 years of service
Educational Assistant Program & Clinical Employee Reimbursement Program
401(K) with up to 4% match
At Aledade, we don't just accept differences, we celebrate them! We strive to attract, develop, and retain highly qualified individuals representing the diverse communities where we live and work. Aledade is committed to creating a diverse environment and is proud to be an equal opportunity employer. Employment policies and decisions at Aledade are based on merit, qualifications, performance, and business needs. All qualified candidates will receive consideration for employment without regard to age, race, color, national origin, gender (including pregnancy, childbirth or medical conditions related to pregnancy or childbirth), gender identity or expression, religion, physical or mental disability, medical condition, legally protected genetic information, marital status, veteran status, or sexual orientation.