Benefits Administrator, Remote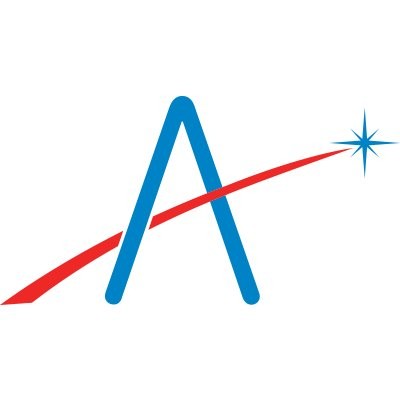 Aledade
Accounting & Finance
Bethesda, MD, USA
Posted on Thursday, May 11, 2023
Your Footprint:
As a Benefits Administrator you will be responsible for supporting the administration of Aledade's benefit programs and policies, including Aledade's leave programs. The ideal candidate will be a collaborative partner with solid experience in benefits and leave administration, including in a multi-state environment.
The Benefits Administrator needs to be excited to join a fast-paced, high growth company with significant opportunity for growth and to make a positive contribution to the healthcare field.
This is a full-time role with flexibility to work based out of our Bethesda, MD office or from home remotely. This position will report to the Sr. Manager, People Operations & Benefits.
Specific duties within role include:
Administer the full-cycle leave of absence process for all benefit leave programs (FMLA, STD, Parental, Unpaid Leaves, Sabbatical, COVID).
Work with the management team and HR Business Partners to ensure that employees going on leave receive a seamless off-boarding, and those returning from leave receive a seamless re-onboarding.
Monitor benefit premium payments for employees on unpaid leave for premium collection activities and correspondence.
Oversee process and approvals for reimbursement benefits (education & clinical reimbursement programs).
In partnership with Sr. Manager, People Operations & Benefits and Legal, appropriately interpret FMLA and ADA implications as they relate to leaves of absences, disabilities, and worker's compensation.
Respond to employee benefits questions and ensure a timely resolution.
Work directly with the COBRA vendor to ensure the COBRA process is effectively managed.
Audit benefits enrollment to ensure correct processing of life events.
Partner with the Payroll team in the following areas:

Resolving issues related to employee benefit premium concerns.

Adding payroll related benefits items to the Payroll Running List.

Work with Payroll to ensure that time and attendance for employees on leave is managed per federal and state laws and company policies.

Collaborate with Payroll to review, analyze, and reconcile payroll, eligibility, and census-related benefits data.

Conduct benefits audit each payroll to ensure that all benefit changes are accurate.

Provide payroll with supporting documentation for reimbursement programs (eg. healthcare travel benefit).
Stay current on compliance updates surrounding leave administration to ensure proper administration of leave programs.
Create and maintain documented procedures for the benefits administration function and encourage streamlining processes through technology automation and outsourcing related to benefits programs, vendors, brokers, etc.
What We Value:
Minimum 3+ years' experience in Benefits and leave Administration, multi-state required
SHRM or HRCI Certification preferred but not required
Understanding of the Employee Retirement Income Security Act (ERISA), Internal Revenue Service (IRS) Section 125 and cafeteria plan regulations, Family Medical Leave Act (FMLA), COBRA, HIPAA, ADA, and worker's compensation.
Familiarity with HR software, ideally UKG, preferred
Passionate about progressive human resource practices
Comfortable tackling ambiguous problems with a high level of autonomy
A collaborative team player with a roll-up your sleeves mentality
A strong writer and ability to verbally communicate effectively
Detail oriented and self-motivated to produce work that meets high standards
Able to maintain confidentiality and exercise extreme discretion is critical
High-level proficiency with Excel (e.g., v-lookups, pivot tables, if/then formulas) and a proven ability to consolidate and manipulate large data sets with a commitment to accuracy.
Who We Are:
Aledade, a public benefit corporation, exists to empower the most transformational part of our health care landscape - independent primary care. We were founded in 2014, and since then, we've become the largest network of independent primary care in the country - helping practices, health centers and clinics deliver better care to their patients and thrive in value-based care. Additionally, by creating value-based contracts across a wide variety of payers, we aim to flip the script on the traditional fee-for-service model. Our work strengthens continuity of care, aligns incentives, and ensures primary care physicians are paid for what they do best - keeping patients healthy. If you want to help create a health care system that is good for patients, good for practices and good for society - and if you're eager to join a collaborative, inclusive and remote-first culture - you've come to the right place.
What Does This Mean for You?
At Aledade, you will be part of a creative culture that is driven by a passion for tackling complex issues with respect, open-mindedness and a desire to learn. You will collaborate with team members who bring a wide range of experiences, interests, backgrounds, beliefs and achievements to their work - and who are all united by a shared passion for public health and a commitment to the Aledade mission.
In addition to time off to support work-life balance and enjoyment, we offer the following comprehensive benefits package designed for the overall well-being of our team members:
Flexible work schedules and the ability to work remotely are available for many roles
Health, dental and vision insurance paid up to 80% for employees, dependents, and domestic partners Robust time off plan 21 days of PTO in your first year 2 Paid Volunteer Days & 11 paid holidays
12 weeks paid Parental Leave for all new parents
6 weeks paid sabbatical after 6 years of service
Educational Assistant Program & Clinical Employee Reimbursement Program
401(K) with up to 4% match
At Aledade, we don't just accept differences, we celebrate them! We strive to attract, develop, and retain highly qualified individuals representing the diverse communities where we live and work. Aledade is committed to creating a diverse environment and is proud to be an equal opportunity employer. Employment policies and decisions at Aledade are based on merit, qualifications, performance, and business needs. All qualified candidates will receive consideration for employment without regard to age, race, color, national origin, gender (including pregnancy, childbirth or medical conditions related to pregnancy or childbirth), gender identity or expression, religion, physical or mental disability, medical condition, legally protected genetic information, marital status, veteran status, or sexual orientation.