Surgical Registered Nurse- FULL TIME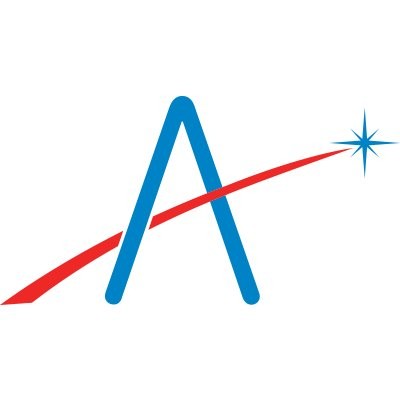 Aledade
Moose Lake, MN, USA
Posted on Friday, May 12, 2023
Location: Gateway Clinic / Northern Lakes Surgery Center
Position: Surgical Registered Nurse- FULL TIME
The surgical nurse applies and demonstrates knowledge of the delivery of professional nursing care, including all aspects of practice, as defined by the MN Board of Nursing and reinforced in Northern Lakes Surgery Center policies. Plans, delegates to, and organizes nursing personnel. Manages and coordinates information between patient, family and healthcare team members; provides for education of patient's families and staff and evaluates outcomes. Integrates clinical knowledge and technical skills required for the practice of surgical nursing as delineated in the surgical nurse orientation checklist.
Organizational Expectations:
- Understands, communicates, and follows the mission, vision and values of NLSC.
- Works cooperatively with NLSC staff as part of a team environment. Prioritizes patient satisfaction and physician satisfaction in the delivery of work duties and responsibilities.
Education Requirements:
 Graduation from an accredited school of Nursing
Licensure Requirements:
 Current license in Minnesota to practice as Registered Nurse
 BLS and ACLS Certification with a designation of either BLS and ACLS Provider or Healthcare Provider from either the American Heart Association or American Red Cross, or Military Training Network
Work experience Requirements:
 Preference given to those with prior work experience in hospital surgical services or surgery center.
Physical Requirements/Exposure potential:
 Able to bend, twist, and lift up to 25 pounds of weight. Must be able to perform all physical demands of the position, including assisting with lifting patients.
 Regular exposure to blood, body fluids, waste products. Use of appropriate protection measures and universal precautions when engaged in these tasks. Requires BBP Training.
Responsibilities:
Provides leadership on nursing unit through appropriate patient assignment and ongoing prioritization according to patient need, acuity, and clinical expertise of the team member.
Enlists other team members in collaborative decision-making regarding patient care.
Acts as a role model for staff; develops and maintains a supportive environment for other team members and is a resource for problem solving.
Fosters collaboration and communication with physicians, team members, other departments, family members, and patients. Clearly communicates patient care needs to physicians as necessary.
Participates in employee orientation of new nurses as assigned, seeking out learning opportunities for orientee; serves as role model for new employees.
Participates in interdisciplinary team meetings; guides team in ensuring proper resources are provided for continuity after discharge.
Delegates properly using the 5 Rights of Delegation: Right Person, Right Task, Right Circumstance, Right Direction & Communication, Right Supervision & Evaluation.
Demonstrates ability to delegate, articulate patient care needs, and expectations to team members.
Delegates specific patient care tasks to appropriate skill level as outlined by scope of practice; provides clear communication about expectations regarding tasks; monitors and evaluates results of tasks; RN assumes responsibility for patient care.
Establishes clear direction for team members, including responsibility for ongoing communication between RN and other team members regarding patient status or changes in patient care need.
Supervises team members providing direct patient care. Acts as resource person for team members, physicians, families and patients.
Identifies and intervenes in any unsafe practices that may pose a threat to a patient, caregiver or other individuals.
Assesses needs of assigned patients, identifying problems in relation to pathophysiology of disease processes and standards of care.
Obtains initial interview/nursing history through assessment.
Identifies patient condition; records and communicates deviations from normal. Posts pertinent health care team members.
Identifies patient/family expectations and educational needs and communicates priorities.
Initiates discharge planning.
Incorporates information obtained and presented by others; ensures appropriate follow up.
Skilled at assessment and knowledgeable of growth and development. Provides appropriate care respective to the ages of the patients served per clinical environment.
Recognizes signs and symptoms of abuse and reports per policy.
Recognizes and reports abnormal diagnostic data.
Chooses correct supplies in providing patient care and utilizes PAR system.
Develops, documents and updates a nursing plan of care involving patient/family and members of the healthcare team.
Provides direct patient care according to the written plan of care/policies and procedures, and standards of care.
Performs physical care and treatment activities safely and in a cost-effective manner.
Writes patient discharge plans and referrals to the appropriate agency.
Recognizes and documents patient's response to plan of care and nursing interventions.
Assesses the quality and effectiveness of nursing care as an ongoing process and takes appropriate action.
Administers medications utilizing the 5 Rs (patient, drug, dose, route, time) according to policy.
Educates patients, families and staff to meet identifiable needs and evaluate outcomes.
Explains and reinforces as necessary to the patient and family schedules and routines upon admission, scheduled tests and procedures, and the necessary preparations.
Initiates and coordinates teaching plans; utilizing appropriate resources, providing for continuity after discharge.
Documents patient/family education accurately, including the results and level of understanding.
Communicates and confers with others throughout shift to ensure optimal patient care.
Fosters an environment where communication is encouraged and welcome.
Communicates and confers with other team members throughout shift.
Communicates with physicians and documents patient status/condition changes or a deviation from baseline; informs Supervisor as appropriate.
Provides and receives report among RNs in a manner that clearly and concisely communicates pertinent patient care information.
Documents assessments, nursing interventions and patient response in a timely manner.
Maintains a clear, complete and accurate medical record.
Documents throughout the shift.
Recognizes the appropriate need for narrative reports, including the shift summary.
Reviews and evaluates team members delivery of care and analyzes all available data. patient response, THE EVALUATED:
Attends staff meetings and/or reads minutes of staff meetings and initials those, along with communication books/in-services/policies and procedures.
Benefits:
401(k)
401(k) matching
Dental insurance
Disability insurance
Free parking
Health insurance
Life insurance
Paid time off
Retirement plan
Please note this position is posted on behalf of our partner practices. This individual will be working at the specific practice that is mentioned in the above details and will not be a direct employee of Aledade, Inc. so will therefore not be eligible for the benefits available to Aledade employees.