Sr. Outreach Specialist, Growth Team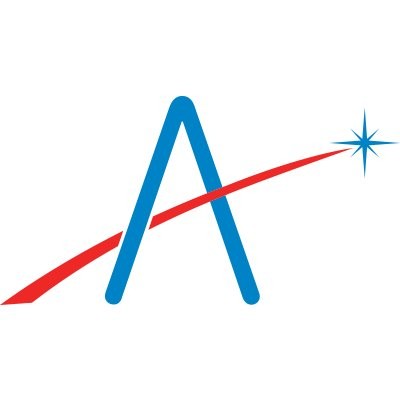 Aledade
Sales & Business Development
Bethesda, MD, USA
Posted on Wednesday, May 17, 2023
Aledade is actively seeking a Senior Sales Development Representative (internally called Senior Outreach Specialist) to drive growth and execute primary care provider outreach in the Western United States. Outreach Specialists conduct outbound cold calling, field inbound leads and set meetings with qualified independent/private primary care groups, including multispecialty practices and Community Health Centers (CHCs). Outreach Specialists are results-driven and must have stellar communication, sales, and relationship-building skills. This is a great position for someone looking to grow within healthcare sales/business development and work with a high-performing, mission-driven team.
We are flexible with respect to geographic location, and the ideal candidate will be comfortable working remotely/work from home within the US.
Key responsibilities will include:
This role will support Aledade's Regional and Market Growth Objectives
Meet/exceed goals (e.g: monthly, quarterly, annually, geographic, product mix) that may include Lead Volume and Quality and/or Sales Volume and Quality
Successfully demonstrated skills in selling Healthcare services
Partner closely with Outreach Sales Leadership and marketing to refine processes and deliver messages
Sell (to new prospects) and Cross sell (to existing clients) multiple lines of business including (MSSP, Medicare Advantage, Commercial and Medicaid) contracts to existing Aledade clients
Heavy focus on ABM outbound calls/emails to a prioritized list of prospects beginning with pre-call planning/prospect research
Filling the funnel - booking initial meetings/creating opportunities with qualified independent primary care practices via outbound and inbound prospecting
Perfect the Aledade pitch and work the account end-to-end from initial outreach all the way through the multiple stages of the sales funnel
Extensively leveraging Salesforce.com as a CRM software to support prospect research, document learnings, log activities and capture important notes for teammates
Generate and work referrals from current leads, internal staff, and Aledade clients.
Leveraging defined sales cadences/sequences using sales engagement software (Revenue.io)
Utilizing our techstack (e.g. tools like Zoominfo, LinkedIn Sales Navigator/Team Link, Saleshood) to source contacts and helpful information to tailor engagement approach for assigned accounts
Engaging with prospects to explore needs, introduce Aledade, qualify fit and intent, and arrange scheduled meetings with Network Development Leads.
Collaborating with regional Growth team stakeholders to review performance and adjust strategies/tactics. Learning continuously about value-based care, the needs of independent practices, and to Aledade's business model, capabilities and approach to ACO management
Work with our Contracting Ops team to send out Participation Agreements, verifying practice information to minimize errors
Prospecting to strategic practices as needed across our CHC/large segments
Experience:
Bachelor's degree in business, healthcare, or a related field, and/or
Combination of years of relevant experience + performance depth of knowledge in both front line practice operations and Value Based Care
2+ years of selling Value Based Care into Primary Care Practices OR 3+ years of experience with a proven track record of success as an ISA, BDR or SDR (inside sales agent, business development representative, sales development representative) in remote/virtual sales to physician practices
Proficiency in understanding and explaining different business types / payor contracts (E.g. MA, MSSP, Medicaid, Commercial)
Demonstrated ability in closing practices for greater than a year
Proven track record of achieving/exceeding monthly, quarterly and annual defined team metrics as a top performer on the team
Resourceful in finding, building and nurturing relationships with key decision makers
Strong communication skills - especially on the phone and via emails
Ability to build interpersonal rapport rapidly and overcome common objections
Good listener with a love for people and relationships, confidence in establishing new connections and building rapport with a long-term view
Proficiency in Salesforce.com - CRM, familiarity with sales engagement tools like Revenue.io
Collaborative, supportive and candid with teammates; proactive in asking questions and eager to lend a helping hand
Sound judgment in managing focus, juggling multiple priorities and knowing when to escalate
Based in the United States and willing to travel, as needed
Desire to think beyond their immediate team and contribute to making Aledade holistically better (active engagement in D&I efforts, culture initiatives, facilitating training, leading roundtables, etc.)
Who We Are:
Aledade, a public benefit corporation, exists to empower the most transformational part of our health care landscape - independent primary care. We were founded in 2014, and since then, we've become the largest network of independent primary care in the country - helping practices, health centers and clinics deliver better care to their patients and thrive in value-based care. Additionally, by creating value-based contracts across a wide variety of payers, we aim to flip the script on the traditional fee-for-service model. Our work strengthens continuity of care, aligns incentives, and ensures primary care physicians are paid for what they do best - keeping patients healthy. If you want to help create a health care system that is good for patients, good for practices and good for society - and if you're eager to join a collaborative, inclusive and remote-first culture - you've come to the right place.
What Does This Mean for You?
At Aledade, you will be part of a creative culture that is driven by a passion for tackling complex issues with respect, open-mindedness and a desire to learn. You will collaborate with team members who bring a wide range of experiences, interests, backgrounds, beliefs and achievements to their work - and who are all united by a shared passion for public health and a commitment to the Aledade mission.
In addition to time off to support work-life balance and enjoyment, we offer the following comprehensive benefits package designed for the overall well-being of our team members:
Flexible work schedules and the ability to work remotely are available for many roles
Health, dental and vision insurance paid up to 80% for employees, dependents, and domestic partners Robust time off plan 21 days of PTO in your first year 2 Paid Volunteer Days & 11 paid holidays
12 weeks paid Parental Leave for all new parents
6 weeks paid sabbatical after 6 years of service
Educational Assistant Program & Clinical Employee Reimbursement Program
401(K) with up to 4% match
At Aledade, we don't just accept differences, we celebrate them! We strive to attract, develop, and retain highly qualified individuals representing the diverse communities where we live and work. Aledade is committed to creating a diverse environment and is proud to be an equal opportunity employer. Employment policies and decisions at Aledade are based on merit, qualifications, performance, and business needs. All qualified candidates will receive consideration for employment without regard to age, race, color, national origin, gender (including pregnancy, childbirth or medical conditions related to pregnancy or childbirth), gender identity or expression, religion, physical or mental disability, medical condition, legally protected genetic information, marital status, veteran status, or sexual orientation.