Practice Transformation Specialist, Colorado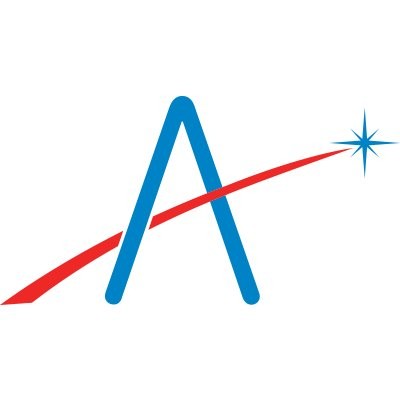 Aledade
Denver, CO, USA
Posted on Tuesday, May 23, 2023
Join Aledade as a Practice Transformation Specialist (PTS) and personally make an impact on patient care. As a PTS you will make frequent visits to your assigned group of practices in order to assist the physicians and staff with practice transformation plans to shift into value-based care.
Being a PTS means you help practices by being a project manager for workflows, clinical calls, and workgroup participation, driving toward outcomes in the practice that improve care and reduce costs. The clinic will depend on the PTS to keep initiatives organized and track goal performance. As a PTS you will partner with your practices to help design, deploy, and train staff on workflows to incorporate the Aledade technology into their daily activities. The mission is to change the landscape of healthcare delivery for that practice.
It is a role that demands a solid foundational understanding of the healthcare delivery system for primary care practices, clinical plus administrative experience, and exceptional change management skills. A variety of professionals can be a successful PTS, including Registered Nurses, Staff Nurses, Case Managers, Social Workers, Office Managers, Office Support Staff including billing and coding within hospitals, ambulatory care, skilled nursing facilities, home care, long term care or institutional facilities. A successful PTS is passionate about population health, and highly mission oriented around providing better care to patients while reducing costs. At Aledade, a PTS can impact the health of their community by transforming one practice at a time. It is a job for the healthcare professional who wants to make a difference beyond the bedside, office or facility setting.
Major Duties:
Project management
Strong relationship building skills
Exporting data and running reports
Problem solving for efficient and effective progression of initiatives
Identify and develop suggestions for improvement plans
Partner with Medical Director & Executive Director on project-specific timelines
Communicate areas of concern, needed tools, or barriers to achieving goals
Share best practices with teammates across Aledade
Assist in the preparation of proposals, reports, updates, and summaries
Identify opportunities for improvement in the operations
Qualifications
A degree in nursing or social work experience in a clinical setting is preferred. Graduate of an accredited college or university in health technology or information technology-related program accepted.
Significant and relevant work experience in office practice management in lieu of educational requirements may be accepted, particularly with significant administrative experience in a clinic setting.
Must be based in Colorado and may be required to travel up to 20% within the state
Experience working with large multi-site practices preferred
Excellent oral and written communication skills (i.e., public presentation skills), organizational and project management skills, and team-building skills.
Familiarity with process mapping and work-flow analysis tools.
Experienced with Electronic Health Records (EHR) for clinical processes
Excellent computer skills and willingness to learn additional software applications.
Thinks beyond their immediate team and contributes to making Aledade holistically better (active engagement in D&I efforts, culture initiatives, facilitating training, leading roundtables, etc.)
Salary Range: $70,000-$75,000 base + bonus
Compensation for the role will depend on a number of factors, including a candidate's qualifications, skills, competencies and experience.
Who We Are:
Aledade, a public benefit corporation, exists to empower the most transformational part of our health care landscape - independent primary care. We were founded in 2014, and since then, we've become the largest network of independent primary care in the country - helping practices, health centers and clinics deliver better care to their patients and thrive in value-based care. Additionally, by creating value-based contracts across a wide variety of payers, we aim to flip the script on the traditional fee-for-service model. Our work strengthens continuity of care, aligns incentives, and ensures primary care physicians are paid for what they do best - keeping patients healthy. If you want to help create a health care system that is good for patients, good for practices and good for society - and if you're eager to join a collaborative, inclusive and remote-first culture - you've come to the right place.
What Does This Mean for You?
At Aledade, you will be part of a creative culture that is driven by a passion for tackling complex issues with respect, open-mindedness and a desire to learn. You will collaborate with team members who bring a wide range of experiences, interests, backgrounds, beliefs and achievements to their work - and who are all united by a shared passion for public health and a commitment to the Aledade mission.
In addition to time off to support work-life balance and enjoyment, we offer the following comprehensive benefits package designed for the overall well-being of our team members:
Flexible work schedules and the ability to work remotely are available for many roles
Health, dental and vision insurance paid up to 80% for employees, dependents, and domestic partners Robust time off plan 21 days of PTO in your first year 2 Paid Volunteer Days & 11 paid holidays
12 weeks paid Parental Leave for all new parents
6 weeks paid sabbatical after 6 years of service
Educational Assistant Program & Clinical Employee Reimbursement Program
401(K) with up to 4% match
At Aledade, we don't just accept differences, we celebrate them! We strive to attract, develop, and retain highly qualified individuals representing the diverse communities where we live and work. Aledade is committed to creating a diverse environment and is proud to be an equal opportunity employer. Employment policies and decisions at Aledade are based on merit, qualifications, performance, and business needs. All qualified candidates will receive consideration for employment without regard to age, race, color, national origin, gender (including pregnancy, childbirth or medical conditions related to pregnancy or childbirth), gender identity or expression, religion, physical or mental disability, medical condition, legally protected genetic information, marital status, veteran status, or sexual orientation.