Vice President, User Experience Design and Research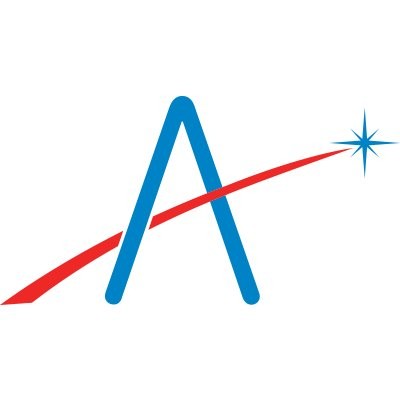 Aledade
Design
Atlanta, GA, USA
Posted on Friday, May 26, 2023
Aledade is seeking a highly skilled and visionary leader to join our organization as the Vice President of Experience Design and Research (XDR), focusing on primary care and community health centers within the healthcare technology industry. As the VP of Experience Design and Research, you will play a pivotal role in transforming primary health care in the US to truly patient-centered, proactive, equitable value-based care. Your expertise in human-centered design, combined with a deep understanding of the unique challenges and needs of health care delivery systems, will drive the creation of intuitive and patient-centric experiences that enhance access, quality and patient satisfaction. You will lead a talented team of designers and researchers, collaborating with cross-functional stakeholders to shape the future of healthcare technology and services in primary care and community health.
You'll join a passionate and talented company deeply committed to learning, inclusion, and equity. We value candidates with diverse perspectives, experiences, and abilities who can translate corporate strategy into creative human-centered solutions.
Qualifications:
Bachelor's degree, minimum. Master's degree, preferred. Preferred topics of study include: Human-Computer Interaction, Design, Healthcare Informatics, or a related field
8+ years proven experience in user experience design and research fields, working in large-scale agile product, service, and application development environments in the healthcare technology industry or a related field.
Strong leadership skills with a track record of motivating teams within a start-up environment to deliver exceptional user experiences in primary care and community health settings.
Demonstrated experience leading an established design and research practice and maturing it to the next-level alongside product and engineering — operationalizing key structures and creating space for cross-functional teams to be successful.
In-depth knowledge of user-centered design principles, usability, and inclusive and accessible design, with an understanding of the unique considerations in primary care and community health contexts.
Experience planning and roadmapping design work to be delivered in the near and far-term.
Experience with qualitative user research methodologies such as ethnographic research, contextual inquiry and community engagement strategies.
Familiarity with the challenges and opportunities in primary care and community health centers, including care coordination, population health management and addressing health disparities.
Excellent communication, facilitation, consulting, and organizational navigation skills, with the ability to engage and influence stakeholders at all levels in a complex cross-functional organization.
Responsibilities:
Develop and execute a comprehensive experience strategy aligned with Aledade's mission and the needs of the people we serve in the healthcare system.
Drive continuous discovery and innovation to understand the unmet needs and opportunities to improve the experience of our primary care and community health partners.
Partner with Aledade's network of independent primary care providers and community health centers to co-design a transformative technology-enabled primary care experience.
Assess, map, and envision end-to-end experiences, journeys and solutions that blend digital and human touchpoints to support, build upon, and/or transform existing workflows.
Collaborate closely with our primary care and community health partners, as well as cross-functional leaders within our organization to define and execute a human-centered product roadmap.
Oversee the quality of the experiences Aledade delivers, considering the unique challenges and considerations of primary care and community health settings, including diverse patient populations, socio-economic factors and health disparities.

Nurture a healthy team and environment:

Lead, mentor and inspire a multidisciplinary team of designers and researchers, fostering a culture of collaboration, inclusion, innovation and excellence. Actively foster safe spaces for the team to explore new skills and ideas.
Provide strategic guidance and support to the team, ensuring their successful execution of projects and initiatives within the primary care and community health context.
Encourage continuous learning and professional development to keep the team updated on industry trends, best practices and advancements in healthcare technology for primary care and community health settings.
Uphold and demonstrate our XDR team values of community, evidence-based experiences, sustainability, joy, inclusion, and exploration.

Advocate for User Experience Design and Research at Aledade:

Partner closely with cross-functional teams, including product management, engineering, primary care providers, community health leaders and executive leadership, to implement an experience strategy and integrate user-centric design principles into the entire product development lifecycle for primary care and community health technology solutions.
Infuse a human-centered culture across Aledade and advocate for the user experience team's vision and priorities, effectively communicating the value and impact of human-centered design in primary care and community health settings to stakeholders at all levels.
Collaborate with external partners, primary care networks, community health centers and industry experts to stay at the forefront of healthcare technology advancements and foster innovation specific to primary care and community health.
Who We Are:
Aledade, a public benefit corporation, exists to empower the most transformational part of our health care landscape - independent primary care. We were founded in 2014, and since then, we've become the largest network of independent primary care in the country - helping practices, health centers and clinics deliver better care to their patients and thrive in value-based care. Additionally, by creating value-based contracts across a wide variety of payers, we aim to flip the script on the traditional fee-for-service model. Our work strengthens continuity of care, aligns incentives, and ensures primary care physicians are paid for what they do best - keeping patients healthy. If you want to help create a health care system that is good for patients, good for practices and good for society - and if you're eager to join a collaborative, inclusive and remote-first culture - you've come to the right place.
What Does This Mean for You?
At Aledade, you will be part of a creative culture that is driven by a passion for tackling complex issues with respect, open-mindedness and a desire to learn. You will collaborate with team members who bring a wide range of experiences, interests, backgrounds, beliefs and achievements to their work - and who are all united by a shared passion for public health and a commitment to the Aledade mission.
In addition to time off to support work-life balance and enjoyment, we offer the following comprehensive benefits package designed for the overall well-being of our team members:
Flexible work schedules and the ability to work remotely are available for many roles
Health, dental and vision insurance paid up to 80% for employees, dependents, and domestic partners Robust time off plan 21 days of PTO in your first year 2 Paid Volunteer Days & 11 paid holidays
12 weeks paid Parental Leave for all new parents
6 weeks paid sabbatical after 6 years of service
Educational Assistant Program & Clinical Employee Reimbursement Program
401(K) with up to 4% match
At Aledade, we don't just accept differences, we celebrate them! We strive to attract, develop, and retain highly qualified individuals representing the diverse communities where we live and work. Aledade is committed to creating a diverse environment and is proud to be an equal opportunity employer. Employment policies and decisions at Aledade are based on merit, qualifications, performance, and business needs. All qualified candidates will receive consideration for employment without regard to age, race, color, national origin, gender (including pregnancy, childbirth or medical conditions related to pregnancy or childbirth), gender identity or expression, religion, physical or mental disability, medical condition, legally protected genetic information, marital status, veteran status, or sexual orientation.