Medical Assistant Lead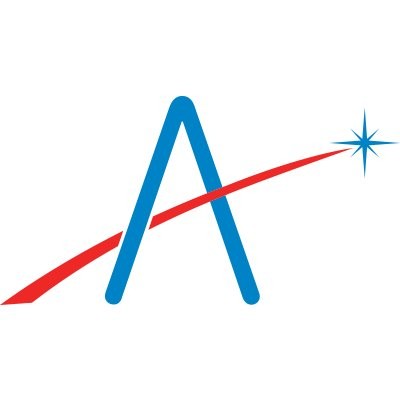 Aledade
Puyallup, WA, USA
Posted on Friday, October 8, 2021
Department: Clinical
FLSA Classification: Non-Exempt
Reports to: Clinic Manager
Position Summary:
The Medical Assistant Lead will lead the Medical Assistant's by providing direction and guidance, assist in monitoring performance, managing staffing schedules, and providing input on performance reviews. The individual in this role will both perform lead duties, and general Medical Assistant Tasks such as assisting our providers with back office duties in a friendly manner. This position will work closely with the Check In Patient Care Coordinators and providers to ensure that each visit runs smoothly and that all patients are provided with information necessary for their visit.
Essential Functions:
Reasonable accommodations may be made to enable individuals with disabilities to perform the essential functions.
• Provides direction and guidance to the team, under the guidance and authority of their manager
• Sets clear goals and tactics to achieve team goals.
• Monitor team performance and report on metrics.
• Manage and coordinate staffing schedules.
• Assist in conducting team performance reviews
• Greet and room patients in a friendly and professional manner
• Obtain and record vital signs, height and weight, blood pressure, respiration, visual acuity,
known allergies, symptoms screening, allergy injections, growth/OB records etc..
• Record medications
• Perform and record immunizations
• Draw blood and perform screening tests
• Provide patient education as directed
• Clean, disinfect, and maintain organization or all work areas
• Manage and coordinate phone calls, pharmacy refills, insurance forms , entering of orders and requests for other medical information in a thorough and timely manner
• Prepare and assist with procedures
• Additional duties as assigned
Competencies/Skills:
• Teamwork: Works together to achieve our goals, collaborating to achieve success and respecting our differences as people.
• Communication: Keeps coworkers and management informed and openly offers information in an effective manner. Communicates in a manner that can be understood, both in writing and orally. Can easily be approached by patients, coworkers and managers. Interactively listens and seeks clarification when necessary. Demonstrates effective interpersonal skills, including diplomacy and conflict resolution, and is flexible when dealing with other people and work styles.
• Decision Making/Problem Solving: Able to identify existing or potential problems, gather relevant information, and analyze the information to identify possible causes of problems. Applies knowledge, experience, and common sense and considers alternatives when deciding on the best potential solutions.
• Job Knowledge: Demonstrates clear and thorough knowledge of responsibilities, understands the components of the job and how their job affects their department and the company.
• Dependability: Demonstrates consistent reliability in the work that they produce and the
behaviors they display and how it affects the larger picture.
• Productivity: Utilizes time management skills to prioritize tasks based on level of importance and produce the expected volume of work without jeopardizing quality.
• Caring: Treating our patients and our employees with compassionate care, always trying to do what's best for each individual, for our patient community, and workplace as a whole.
• Patient Focused: Providing the best family medical care to our patients.
• Intentional: Making decisions and behave in a way that ensures the desired outcome is most likely.
• Integrity: Striving to be open and honest and hold ourselves to the highest standards of ethics, honesty, and transparency in everything we do.
Supervisory Responsibilities:
Under the direction of the Clinic Manager, this position will oversee the Medical Assistants by providing direction and guidance, monitoring performance, directing workflow, maintaining and coordinating schedules, and providing feedback on performance reviews.
Work Environment:
This position will work in an office environment with a moderate noise level. This role will interact with patients, coworkers, venders, and the public. This role will use standard office and medical equipment such as computers, phones, copiers, filing cabinets, fax machines, ekg machines, blood pressure cuffs, autoclave, and more. Must be able to communicate in fluently in English when writing and speaking.
Physical Demands:
Reasonable accommodations may be made to enable individual with disabilities to perform the physical requirements of this position. This position is primarily an active role; however, this position needs to file, communicate over the phone and in-person, and use standard office equipment. This position may be required to lift up to 15- 20 pounds.
Travel:
Minimal local travel may be needed for this position.
Education and Experience:
• High School Diploma or equivalent
• State of Washington Medical Assistant Certification (MA-C)
• One year experience working as a Medical Assistant: Preferred • CPR and/or BLS Certification
Other Duties:
This is not a comprehensive list of all duties, responsibilities, or activities that may be required for this position. Position requirements including duties, responsibilities, or activities may change at any time, with or without notice.
Sound Family Medicine is a smoke-free, drug-free workplace. All employment offers are conditioned upon acceptable pre-employment drug tests which include testing for the use of marijuana and nicotine. As part of our commitment to a healthy workplace, we require employees to obtain an annual flu immunization as well as all employees be fully vaccinated for COVID-19 by October 18, 2021.
Partner Practice
Please note this position is posted on behalf of our partner practices. This individual will be working at the specific practice that is mentioned in the above details and will not be a direct employee of Aledade, Inc. so will therefore not be eligible for the benefits available to Aledade employees.