Physician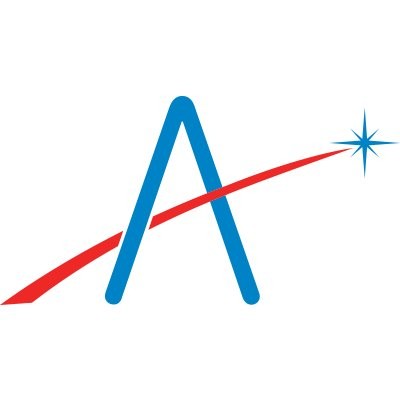 Aledade
Puyallup, WA, USA
Posted on Friday, October 8, 2021
Department: Clinical
FLSA Classification: Exempt
Reports to: Clinic Manager
Position Summary:
Sound Family Medicine provides options to include full spectrum family medicine with maternity care, office procedures, adult inpatient medicine and clinic only. We are committed to maintaining our reputation as a cutting- edge, patient-centered private practice while supporting you in growing your ability to deliver the kind of medicine you believe in.
The Physician is primarily responsible for providing medical care within Sound Family Medicine locations. In this role, you will be responsible for exercising considerable judgment in applying professional knowledge in managing patient problems within established policies and practices. Unlike employed practices, these are governed by you and your colleagues. You will contribute to the success of the practice by providing prompt, efficient, and friendly patient service via in person, electronically or over the phone as needed.
To be successful in this role, we're looking for someone who can:
Provide comprehensive and compassionate patient care.
• Assess patient health status including state of wellness, adherence to care plan, and determine appropriate diagnostic and therapeutic procedures.
• Provide acute and chronic patient care including taking history, performing physicals, monitoring therapies, suturing wounds and giving injections and medications.
• Provide continuity of care. Respond to emergencies including use of CPR. Document patient information and care provided in patient record with consultation from other staff, as needed.
• Demonstrate the knowledge and skill necessary to provide care/service appropriate to the age of the patient you serve.
• Initiate and participate in quality assurance and quality improvement activities based on the four components of quality: customer satisfaction, employee satisfaction, process improvement, and financial impact.
• Communicate accurate and pertinent information with providers and other members of the care delivery team to facilitate effective and efficient patient care.
• Triage patient calls and evaluate patient problems. Educate patients and families as appropriate.
• Maintain strict patient confidentiality.
Serve as a leader and resource to the team you work with
• Provide compassionate care that is delivered with respect and honesty to your patients and team.
• Demonstrate the ability and willingness to learn unfamiliar tasks and equipment operation within the scope of position and to accept change in a positive and professional manner.
• Maintain professional affiliations and enhance professional development to keep current in the latest health science and standards. Select appropriate avenues for continuing medical education credits to achieve recertification requirements.
• Serve as a role model to your colleagues and team.
• Adhere to and enforce clinic guidelines and polices/procedures.
• Other duties as assigned
REQUIRED EDUCATION AND EXPERIENCE
• Graduate of AMA accredited program: required
REQUIRED KNOWLEDGE AND ABILITIES
To perform this job successfully, an individual must be able to perform the essential duties of this job. The requirements listed below are representative of the knowledge, skill, and/or ability required. Reasonable accommodations may be made to enable individuals with disabilities to perform the essential duties.
• Ability to read, write, communicate, and interpret information accurately in English.
• Ability to work in a stressful environment and to respond to emergency/crisis situations.
• Knowledge of acute and chronic care protocols, administration of medications, delivering physical care
following treatment plan.
• Ability to make responsible decisions within the scope of a medical practitioner.
• Knowledge of how to assess patient health and measure / record physiologic and growth indices.
• Knowledge of health promotion principles and techniques and patient learning measurements. Ability to
develop health education programs and materials.
• Skill in gathering and analyzing physiological, socioeconomic and emotional patient data.
• Skill in accurately evaluating patient problems in person or via phone and providing appropriate advice,
intervention or referral.
• Skill in evaluating and revising care plan based on patient changes.
• Ability to document clinical information in patient charts clearly and concisely.
• Knowledge of needs of client populations and treatment sources.
• Ability to plan, assign and direct the work of others.
• Ability to communicate effectively orally and in writing.
• Ability to read, analyze and interpret practice standards, professional journals, technical procedures and government standards and regulations.
• Ability to effectively present information and respond to questions from managers, employees, patients, professionals and the general public.
• Skill in reviewing clinical work of others according to professional standards (not to exceed clinical licensure/expertise) and practice guidelines.
• Ability to organize and integrate organizational priorities and deadlines.
• Ability to solve complex problems and deal with a variety of issues.
• Computer skills, including email, word processing, work scheduling systems and related facility software.
• Ability to sit, stand, bend and stoop for periods of time. Ability to exert up to 50 pounds of force occasionally.
Sound Family Medicine is a smoke-free, drug-free workplace. All employment offers are conditioned upon acceptable pre-employment drug tests which include testing for the use of marijuana and nicotine. As part of our commitment to a healthy workplace, we require employees to obtain an annual flu immunization as well as all employees be fully vaccinated for COVID-19 by October 18, 2021.
Partner Practice
Please note this position is posted on behalf of our partner practices. This individual will be working at the specific practice that is mentioned in the above details and will not be a direct employee of Aledade, Inc. so will therefore not be eligible for the benefits available to Aledade employees.