Sr. Analyst, Financial Planning & Analysis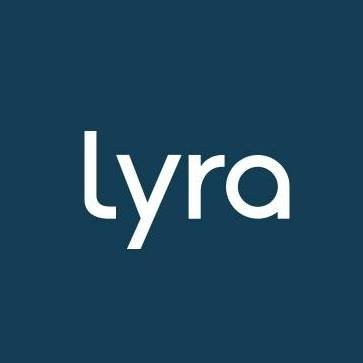 Lyra Health
IT, Accounting & Finance
Remote
Posted on Thursday, March 30, 2023
About Lyra Health
Lyra is transforming mental health care through technology with a human touch to help people feel emotionally healthy at work and at home. We work with industry leaders, such as Morgan Stanley, Uber, Amgen, and other Fortune 500 companies, to improve access to effective, high-quality mental health care for their employees and their families. With our innovative digital care platform and global provider network, 10 million people can receive the best care and feel better, faster. Founded by David Ebersman, former CFO of Facebook and Genentech, Lyra has raised more than $900 million.
About the Role
The Lyra Finance team is looking for an experienced Sr. FP&A Analyst to join our growing team, reporting to the Sr. FP&A Manager. The role will be responsible for assisting in finance teams' day-to-day operations, supporting budgeting and planning process, and improving existing processes to accommodate our fast growing business.
RESPONSIBILITIES
Support financial planning process to help develop annual operating plan, annual budget and quarterly reforecasts.
Prepare financial reporting deliverables such as quarter-end close package and variance analyses to enforce transparency into the business's performance and drivers
Partner with teams to manage headcount, Opex and Allocation forecasting
Liaise with the Accounting team and cross-functional business partners to ensure correct accounting treatment of transactional activities.
Design, build and automate financial reports and models to drive efficiencies and improvement by streamlining, standardizing and automating processes.
Assist in preparing the Board of Directors, Audit Committee and management financial presentations.
Manage day-to-day system support to FP&A team as an Adaptive administrator.
Participate in systems projects to improve the team's ability to review revenue, COGS, margin and operating expenses.
Challenge status quo to help build a scalable FP&A function
Build and maintain trusted business partnerships with functions across organization to support budget management and decision-making processes
Manage and track business deliverables for budgeting, forecasting and reporting for Lyra's international subsidiaries/entities.
QUALIFICATIONS
BA/BS degree in Finance, Economics, Accounting or related field
5+ years of relevant FP&A experience in fast-paced, high-growth environments
Advanced level of proficiency with Excel/Google Sheets and Powerpoint/Google Slides, SQL experience a plus
Experience with enterprise software tools such as Adaptive Planning, Netsuite, Salesforce, etc.
Prior experience working in healthcare or technology industry highly desirable
Strong analytical background with the ability to creatively solve problems with a data-driven approach
Excellent communication and interpersonal skills
Ability to build effective relationships communicate effectively cross-functionally and with all levels of organization
We are an Equal Opportunity Employer. We do not discriminate on the basis of race, color, religion, sex (including pregnancy), national origin, age (40 or older), disability, genetic information or any other category protected by law.