Senior Security Engineer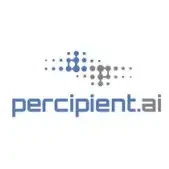 percipient.ai
Software Engineering
Reston, VA, USA
Posted on Wednesday, October 25, 2023
Founded in 2017,
percipient.ai
utilizes state-of-the-art research in Computer Vision, Artificial Intelligence, and Deep Learning to develop cutting-edge tools that bridge the gap between AI and human understanding. We pride ourselves in maintaining an inclusive and collaborative work environment that enables each individual to grow while having a meaningful impact on national security. Join our team today.
We are currently seeking
Sr. Security Engineer
to support the continual development and improvement of our corporate infrastructure and internal security capabilities. This broad role requires skills in IT/networking, security engineering, system security monitoring, vulnerability management/patching, and overall security analysis and troubleshooting.
This position does not require a security clearance, but individuals must be able to pass a background investigation.
This role will be based in the Reston, VA office, with the expectation that the Sr. Security Engineer will be onsite at least 2-3 days per week.
Responsibilities:
Utilize a variety of hands-on technical skills to improve the availability, performance, and security of percipient.ai services.
Develop and document security processes/procedures.
Requirements:
Expert understanding in analyzing the risk to a large-scale virtualized infrastructure supporting both on-prem and cloud deployments.
Extensive experience operating and troubleshooting various security tools such as vulnerability/patch management, host-based security systems, security information and event management (SIEM) solutions, firewalls, and configuration management risk analysis in public/private infrastructure.
In-depth knowledge in AWS, Azure, OCI, and Openstack cloud API.
Forensic analysis and incident response.
Fluency with at least one current generation scripting language such as Python or Bash.
Hands-on experience with developing security documentation such as plans, processes, and risk analysis reports.
Excellent troubleshooting and problem-solving skills.
Self-starter, able to work independently by identifying gaps, developing solutions, and implementing corrective changes.
B.S. in Information Security or related field, or commensurate experience/qualifications.
Industry certification(s) such as ISACA CISM, or ISC2 CISSP.
8+ years of Systems Security Engineering of 24/7 production services environments.
Excellent interpersonal and communication skills; a team player.
US citizenship required due to federal requirements.
Possession or the ability to obtain and hold federal security clearance.
We want the best for all of our employees and go out of our way to provide top-tier benefits. Join our team to receive:
● Substantial Equity
● Unlimited Flexible Time Away (FTA)
● 401k Matching
● 90% Employee Medical Premium Coverage
● 65% Dependent/Family Medical Premium Coverage
● Flexible Spending Accounts
● Employee Referral Program
● Lunches & Snacks
● Commuter Benefits
● Life Insurance
● Travel Assistance
● And more
Percipient.ai is a proud equal opportunity employer and we are committed to hiring and supporting a diverse workforce. We do not discriminate on the basis of race, religion, color, national origin, gender, sexual orientation, age, marital status, veteran status, or disability status.
We hire talent located within a daily commutable distance to our offices in Santa Clara, CA, and Reston, VA. Certain roles may be performed in either of those sites or remotely within the US. We believe in the benefit of a highly collaborative in-office culture, so if you're in the Bay Area or near the Reston Town Center plan to be in the office 3-4 days a week.