Senior Analyst Investment Accounting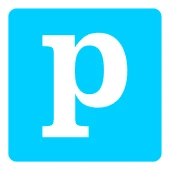 Personal Capital
IT, Accounting & Finance
Greenwood Village, CO, USA
Posted on Thursday, November 9, 2023
Senior Analyst Investment Accounting
Apply
Location Greenwood Village, Colorado
Workplace Flexibility Hybrid
Date posted 11/08/2023
Job ID R.0043616
Grow your career with a growing organization
Whether they're helping people reach their long-term financial goals or providing personal wealth management strategies, every associate contributes to changing the lives of those we serve for the better. When it comes to job satisfaction, that's hard to beat. And from a personal satisfaction perspective, you'll enjoy the freedom to support causes that matter to you and experience a truly inclusive work environment. Your future starts now.
Responsible for investments accounting and controls implementation from transactional subledger review/reconciliation through general ledger close and support of financial statement reporting and disclosure on assigned investments, accounts or legal entities and on any/all accounting bases; IFRS, US Statutory, US GAAP. Legal entities may include Insurance companies, non-insurance subsidiaries and affiliates but does not include separate accounts or funds.
What you will do:
Reconciliation control functions:
Reconciles, as assigned, cash/bank accounts, custody accounts, general ledger accounts.
Understands, documents and reports root cause of reconciling items; proposes, prepares and enters JEs as needed.
Follow up on reconciling items using a variety of bank and issue tracking systems and leveraging different company teams; report out on significant items and aging status; propose Subledger review and control functions:
As assigned, reviews investment subledger set-up or transaction inputs for accuracy and data integrity; includes but not limited to security set-up (SMF) reviews of non-complex investments, corporate action reviews, change monitoring (GL group codes, ratings, accounting designations, compliance checks), missing or inaccurate fields that alter accounting; unsettled trade suspension Subledger close functions including but not limited to preparation and review of GL feed test files, maintenance and running of close jobs and processes, communicate out status of close and cash close issues (unsettled, overdrafts etc)
Tests functionality for new releases as assigned; assists with maintenance of investments accounting systems (IRDB/PAM).
General ledger functions:
Review trends in GL account balances, understands and documents changes in actual results for non-complex investments, accruals or other accounting.
Prepare roll forward documentation that supports reporting and statement of changes preparation as assigned on a non-complex investment type, legal entity, account or accounting basis.
Prepare reports or uploads, as assigned, to assist in analysis through reporting to corporate accounting and as support to the operational business teams Financial Statement/Audit support functions: Ensures GL and F/S reporting of non-complex investments, accruals or other accounting is consistent with policy as assigned.
Assists with policy and procedure updates and implementation of new.
Assists with or creates reports to support investment, management or other reporting teams as assigned
Assist with deliverables to external and internal auditors as assigned
Prepares confirmation responses for external auditors on external audits.
Other / Special projects:
As assigned and relative to employees self-development
What you will bring:
Bachelors Degree in Accounting, Finance or Economics (Accounting preferred) OR Business School Accounting certification with additional 3 years of directly related experience or foreign equivalent of Bachelors or Business School
2-4 years experience with a life insurance, financial services, investment company or CPA firm/company with emphasis in any of the following areas: accounting, investment operations/reconciliation, treasury, GL close, F/S prep and auditing
CPA preferred but not required
What will set you apart:
Advanced Microsoft Office Skills Excel through Pivots Basic MS Access skills
Strong attention to detail, moderate experience with analytics and ability to understand overall accounting results and transactions
***Applicants must be authorized to work for any employer in the U.S. We are unable to sponsor or take over sponsorship of an employment visa at this time, including CPT/OPT.***
What we offer you
We offer an array of diverse and inclusive benefits regardless of where you are in your career. We believe that providing our employees with the means to lead healthy balanced lives results in the best possible work performance.
Medical, dental, vision and life insurance
Retirement savings – 401(k) plan with generous company matching contributions (up to 6%), financial advisory services, potential company discretionary contribution, and a broad investment lineup
Tuition reimbursement up to $5,250/year

Business-casual

environment that includes the option to wear jeans
Generous paid time off upon hire – including a paid time off program plus ten paid company holidays and three floating holidays each calendar year
Paid volunteer time — 16 hours per calendar year
Leave of absence programs – including paid parental leave, paid short- and long-term disability, and Family and Medical Leave (FMLA)
Business Resource Groups (BRGs) - internal networks that rally around common interest, experiences and identities such as race, ethnicity, gender, ability, military status and sexual orientation. BRGs play a vital role in educating and engaging our people and advancing our business priorities.
Base Salary Range
$71,400.00 - $100,875.00
The salary range above shows the typical minimum to maximum base salary range for this position in the location listed. Non-sales positions have the opportunity to participate in a bonus program. Sales positions are eligible for sales incentives, and in some instances a bonus plan, whereby total compensation may far exceed base salary depending on individual performance. Actual compensation offered may vary from posted hiring range based upon geographic location, work experience, education, licensure requirements and/or skill level and will be finalized at the time of offer.
Equal opportunity employer • Drug-free workplace
We are an equal opportunity employer with a commitment to diversity. All individuals, regardless of personal characteristics, are encouraged to apply. All qualified applicants will receive consideration for employment without regard to age (40 and over), race, color, national origin, ancestry, sex, sexual orientation, gender, gender identity, gender expression, marital status, pregnancy, religion, physical or mental disability, military or veteran status, genetic information, or any other status protected by applicable state or local law.
***For remote and hybrid positions you will be required to provide reliable high-speed internet with a wired connection as well as a place in your home to work with limited disruption. You must have reliable connectivity from an internet service provider that is fiber, cable or DSL internet. Other necessary computer equipment, will be provided. You may be required to work in the office if you do not have an adequate home work environment and the required internet connection.***
Want the latest money news and views shaping how we live, work and play? Sign up for Empower's free newsletter and check out The Currency.
Apply