VP of Product Management, Engagement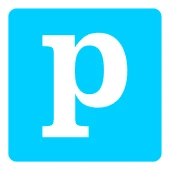 Personal Capital
Product
Greenwood Village, CO, USA
Posted on Saturday, November 18, 2023
VP of Product Management, Engagement
Apply
Location Greenwood Village, Colorado
Workplace Flexibility Remote
Date posted 11/15/2023
Job ID R.0043723
Grow your career with a growing organization
Whether they're helping people reach their long-term financial goals or providing personal wealth management strategies, every associate contributes to changing the lives of those we serve for the better. When it comes to job satisfaction, that's hard to beat. And from a personal satisfaction perspective, you'll enjoy the freedom to support causes that matter to you and experience a truly inclusive work environment. Your future starts now.
About Empower
Empower, a leader in financial planning, investing, and advice, is dedicated to creating financial freedom through people and technology. It administers approximately $1.4 trillion in assets for more than 18+ million retirement plan participants and is the nation's second-largest retirement plan recordkeeper by total participants.
A year ago, they announced their ambitious expansion in consumer wealth management with the launch of its Personal Wealth division to make money management simpler, clearer, and more accessible. This included the acquisition of market leader, Personal Capital.
With $1.4T in defined contribution assets under administration, the strategic move is the next step in the company's evolution following its acquisition of pioneering digital wealth manager Personal Capital in 2020. A challenger brand focused on improving how people plan, save, and invest, Empower rapidly scaled to serve over 18 million Americans through the combination of Great-West Financial, J.P. Morgan Retirement Plan Services, Putnam Investments, and purchases of the MassMutual and Prudential Financial retirement businesses. A financial solutions provider, Empower continues to expand its offerings to meet the needs of individuals and employers, and through partnerships with independent financial advisors.
The role
As a VP of Product Management, you will lead our Engagement team, creating a strategy and experience that redefines what customers expect in financial services and give customers the confidence and trust to achieve their short-term and long-term financial goals. This talented leader and group product manager has a strong track record in product management, brings creativity and humility, product sense and analytical skill, leadership, and ability to collaborate.
Your scope includes our Financial Planning, Financial Tools, Personal Financial Management, amongst other core engagement capabilities.
You will report to the Head of Product, Wealth Management and lead an ambitious product team that has experience with industry leaders, early-stage startups, tech leaders (e.g., Google, Meta), and is tasked with the unique opportunity of defining and delivering the customer experience across our retirement and personal wealth businesses.
What you will do
Set an ambitious, inspiring product vision that identifies product opportunities that will have the biggest customer impact, helping our customers achieve their financial goals.

Build and lead a product team tasked with delivering against customer acquisitions product strategy.

Define OKRs that drive our backlog and focus.

Bring clarity and structure to ambiguous opportunities.

Recruit and team of strong product managers and help build a culture of taking the ownership, challenging the status quo, and driving to outcomes.

Partner closely with senior engineering, design, and marketing team to ensure we're removing delivery barriers, improving our speed to marketing, and challenging the status quo.

Influence senior leadership and stakeholders to drive buy-in and consensus.

Evangelize Empower's business goals and continue to challenge the team on whether we're focused on the initiatives that will drive the biggest customer impact and business impact.

Constantly challenge the status quo and identify opportunities to move faster and more efficiently.
What you will bring
15+ years of experience leading major (digital) direct-to-consumer products and working collaboratively with engineering, design, and research teams.

7+ years leading a team of product managers.

Exceptional prioritization and stakeholder management skills, particularly working with compliance/legal partners in a highly regulated industry.

Excellent communication skills, storytelling, and organizational skills that instills confidence in senior leaders, cross-functional partners, and peers.

Relentless follow through and commitment to do the right through and do what you say.

Detail and design oriented; the details really matter to you.

Passionate about tackling complicated and impactful customer and business problems.

Bachelor's degree or equivalent experience; MBA is a plus.
What will set you apart
Success leading complex, cross-functional programs that have made a material impact on the business.

Proven track record of leading product teams through the full product life cycle, integrating customer feedback in requirements, driving prioritization, and pre/post-launch execute.

Experience in the fintech industry with demonstratable knowledge of industry best practices.
***Applicants must be authorized to work for any employer in the U.S. We are unable to sponsor or take over sponsorship of an employment visa at this time, including CPT/OPT.***
What we offer you
We offer an array of diverse and inclusive benefits regardless of where you are in your career. We believe that providing our employees with the means to lead healthy balanced lives results in the best possible work performance.
Medical, dental, vision and life insurance
Retirement savings – 401(k) plan with generous company matching contributions (up to 6%), financial advisory services, potential company discretionary contribution, and a broad investment lineup
Tuition reimbursement up to $5,250/year

Business-casual

environment that includes the option to wear jeans
Generous paid time off upon hire – including a paid time off program plus ten paid company holidays and three floating holidays each calendar year
Paid volunteer time — 16 hours per calendar year
Leave of absence programs – including paid parental leave, paid short- and long-term disability, and Family and Medical Leave (FMLA)
Business Resource Groups (BRGs) - internal networks that rally around common interest, experiences and identities such as race, ethnicity, gender, ability, military status and sexual orientation. BRGs play a vital role in educating and engaging our people and advancing our business priorities.
Base Salary Range
$202,600.00 - $293,800.00
The salary range above shows the typical minimum to maximum base salary range for this position in the location listed. Non-sales positions have the opportunity to participate in a bonus program. Sales positions are eligible for sales incentives, and in some instances a bonus plan, whereby total compensation may far exceed base salary depending on individual performance. Actual compensation offered may vary from posted hiring range based upon geographic location, work experience, education, licensure requirements and/or skill level and will be finalized at the time of offer.
Equal opportunity employer • Drug-free workplace
We are an equal opportunity employer with a commitment to diversity. All individuals, regardless of personal characteristics, are encouraged to apply. All qualified applicants will receive consideration for employment without regard to age (40 and over), race, color, national origin, ancestry, sex, sexual orientation, gender, gender identity, gender expression, marital status, pregnancy, religion, physical or mental disability, military or veteran status, genetic information, or any other status protected by applicable state or local law.
***For remote and hybrid positions you will be required to provide reliable high-speed internet with a wired connection as well as a place in your home to work with limited disruption. You must have reliable connectivity from an internet service provider that is fiber, cable or DSL internet. Other necessary computer equipment, will be provided. You may be required to work in the office if you do not have an adequate home work environment and the required internet connection.***
Want the latest money news and views shaping how we live, work and play? Sign up for Empower's free newsletter and check out The Currency.
Apply