Sr Analyst FP&A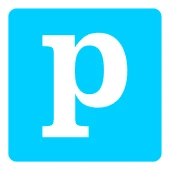 Personal Capital
IT
Bengaluru, Karnataka, India
Posted on Saturday, November 18, 2023
Sr Analyst FP&A
Apply
Location Bengaluru, India
Date posted 11/16/2023
Job ID R.0043628
Grow your career with a growing organization
Whether they're helping people reach their long-term financial goals or providing personal wealth management strategies, every associate contributes to changing the lives of those we serve for the better. When it comes to job satisfaction, that's hard to beat. And from a personal satisfaction perspective, you'll enjoy the freedom to support causes that matter to you and experience a truly inclusive work environment. Your future starts now.
The Sr Analyst assists in understanding results, modeling investment income projections, and the preparation of budgets for Empower's general account and corporate investment portfolios. This position prepares variance analysis (period to period and actuals to budget) and requires the ability to reconcile and manipulate large datasets. As a member of the Financial Planning & Analysis team, this role will also interact with corporate actuarial, investments, and additional internal and external partners as we work together to build accurate and thoughtful explanations and projections of financial results. You should be a positive and motivated team player who can maintain attention to detail while starting to understand the bigger picture.
• Develops complex financial models, documents assumptions, and reviews outcomes.
• Assists with financial due diligence for enterprise-wide strategy, product launches, and mergers and acquisitions, as well as other ad-hoc analyses.
• Prepares and analyzes revenue and/or expense budgets.
• Compiles standard reports to communicate variances and other findings to senior leadership and management.
• Analyzes trends in revenue, expenses, finance, general business conditions and other related areas.
• Coordinates, conducts and documents complex financial analysis and other accounting related projects.
• Assist with expense budget planning and headcount planning
• Documents SOX processes and assists with audit requests as needed.
• Prepare presentation slides/charts for senior management
• Strong problem-solving skills and quick learner
EDUCATION:
• Bachelor's degree in accounting business administration, Accounting, Finance, Math, related field, or equivalent experience.
OTHER PREFERRED QUALIFICATIONS:
• 2-4 years of experience in accounting and/or finance roles.
• Public Accounting experience/CA preferred.
• Intermediate MS Office skills required.
• Strong communication skills and attention to detail required.
We are an equal opportunity employer with a commitment to diversity. All individuals, regardless of personal characteristics, are encouraged to apply. All qualified applicants will receive consideration for employment without regard to age, race, color, national origin, ancestry, sex, sexual orientation, gender, gender identity, gender expression, marital status, pregnancy, religion, physical or mental disability, military or veteran status, genetic information, or any other status protected by applicable state or local law.
COVID
COVID vaccinations are required for all individuals working in any Empower office location or who participate in in-person meetings and/or business activities, subject to state and local laws. Most Empower positions may require on-site presence on an occasional or regular basis and associates will need to provide proof of COVID vaccination, subject to state and local laws. Associates unable to comply with the COVID vaccination requirement due to medical reasons may request an accommodation.
Apply