Spec Conversion Part Data Setup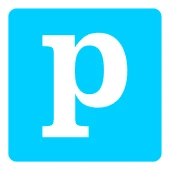 Personal Capital
Bengaluru, Karnataka, India
Posted on Monday, November 20, 2023
Spec Conversion Part Data Setup
Apply
Location Bengaluru, India
Date posted 11/20/2023
Job ID R.0043446
Grow your career with a growing organization
Whether they're helping people reach their long-term financial goals or providing personal wealth management strategies, every associate contributes to changing the lives of those we serve for the better. When it comes to job satisfaction, that's hard to beat. And from a personal satisfaction perspective, you'll enjoy the freedom to support causes that matter to you and experience a truly inclusive work environment. Your future starts now.
Under moderate supervision, responsible for processing plan and participant data records requests (i.e., years of service, loans, balances, hardship snapshots, Roth basis, etc.) generally received from internal Financial Service associates for less complex market segments for new retirement plan sales. Accurate and timely completion of records processing and within department policies and procedures tprevent financial exposure tthe organization and meet client commitments.
DUTIES / RESPONSIBILITIES / ESSENTIAL FUNCTIONS: Provide support to internal clients and accurately process plan and participant records from prior record-keepers and Third Party Administrators on to the recordkeeping platform according to published team, department, IRS, SEC time standards and SSAE control objectives Load, review and perform quality assurance of the plan and participant record requests received per instruction within quality and time standards Follow established procedures designed to minimize market risks and gain/loss situations Accurately complete assigned Service Requests with service standards Advise management of situations that involve more complex record loads or of escalated situations Other duties as assigned
This job description is not intended to be an exhaustive list of all duties, responsibilities and qualifications of the job. The employer has the right to revise this job description at any time. You will be evaluated in part based on your performance of the responsibilities and/or tasks listed in this job description. You may be required perform other duties that are not included on this job description. The job description is not a contract for employment, and either you or the employer may terminate employment at any time, for any reason, as per terms and conditions of your employment contract.
We are an equal opportunity employer with a commitment to diversity. All individuals, regardless of personal characteristics, are encouraged to apply. All qualified applicants will receive consideration for employment without regard to age, race, color, national origin, ancestry, sex, sexual orientation, gender, gender identity, gender expression, marital status, pregnancy, religion, physical or mental disability, military or veteran status, genetic information, or any other status protected by applicable state or local law.
COVID
COVID vaccinations are required for all individuals working in any Empower office location or who participate in in-person meetings and/or business activities, subject to state and local laws. Most Empower positions may require on-site presence on an occasional or regular basis and associates will need to provide proof of COVID vaccination, subject to state and local laws. Associates unable to comply with the COVID vaccination requirement due to medical reasons may request an accommodation.
Apply