Security Engineer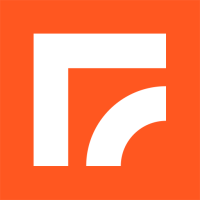 Rebellion Defense
Software Engineering
Remote
Posted on Saturday, March 25, 2023
Rebellion Defense builds the modern mission stack for detecting and deterring adversaries at scale. We deliver technology for the protection of the United States, the United Kingdom, and our allies. We are building a team of the world's best technologists to work on products that defend democracy, humanitarian values, and the rule of global law with the purpose of peace.
Our people are passionate about creating a company where technologists empower the military and our civil servants to solve some of the hardest problems in government. Rebellion Defense is driven by our mission — but a set of core values binds us together: we hire by them, operate through them, and uphold them in every decision we make for ourselves and for our customers.
We are hiring a Security Engineer to join our team. While this role can be located anywhere in the United States, you may choose to work from our Washington, DC headquarters. Relocation assistance may be provided. Occasional travel may be required.
As a Security Engineer, you will:
Detect and respond to threats using security orchestration and automation tooling

Build and maintain a proactive and anticipatory threat detection capability by working with departments across the company to prepare for, prevent and mitigate future attacks

Maintain a comprehensive accounting of Rebellion's attack surface

Leverage a variety of threat intelligence sources to generate operationalized intelligence

Work to enhance the efficacy of the vulnerability management program

Accountable for the design, implementation, and continuous improvement of the processes of the security incident response team

Track and manage technical documentation related to your scope of work

Partner with internal Rebellion teams, provide recommendations for improving security posture across infrastructure, processes, and software. Coordinating the integration of software components in collaboration with engineers, operations, and leadership.
Qualifications for this position include:
Experience with incident response focused on security engineering, and intrusion detection

Experience building out or significantly expanding capabilities of SOC environments through tool development and automation

Knowledge of threat modeling, threat hunting, and common attack vectors

Experience performing forensic analysis of macOS, Linux, and Windows Operating Systems in distributed environments

Experience with public cloud environments and technologies, including Amazon Web Services or Microsoft Azure

Act as an information security subject matter expert spokesperson for new and existing programs

Experience with scripting or programming, including Python, C, or Java
Preferred Qualifications for this position include:
Experience with infrastructure such as Docker and Kubernetes

Experience with security orchestration automation and remediation

Experience with implementing with common security frameworks such as NIST SP 800-53 or SP 800-151

Experience conducting sensitive investigations, maintaining document integrity, and providing detailed reporting

Ability to obtain a TS/SCI security clearance
We embrace diversity and difference, and believe that broadening the perspectives of our teams will help enable innovation and lead to better outcomes. We encourage your application even if you may not meet all the preferred qualifications. We work collaboratively as a team to support one another in our mission and promote professional development.
The annual salary range for this role as it is posted is $155,000 to $210,000 regardless of final candidate location within the United States. The final job level and annual salary will be determined based on the education, qualification, knowledge, skills, ability, and experience of the final candidate(s), and calibrated against relevant market data and internal team equity. Benefits listed in this posting may vary depending on the nature of your employment with Rebellion Defense.
Disclosure as required by the Colorado Equal Pay for Equal Work Act, C.R.S. § 8-5-101 et seq.
Rebellion Defense is an equal opportunity employer and makes employment decisions on the basis of merit and business needs. Rebellion Defense does not discriminate against applicants on the basis of race, color, religion, sex, sexual orientation, gender, gender identity, national origin, veteran status, disability, or any other protected characteristic in accordance with federal, state, and local law.

Rebellion's products are subject to export controls, including the International Traffic in Arms Regulations (ITAR) and/or Export Administration Regulations (EAR). To work with our products, you must be a U.S. citizen, a lawful permanent resident of the US, a protected individual as defined by 8 USC 1324b(a)(3), or eligible to obtain the required authorizations from the US Department of State or US Department of Commerce.