US Air Force Account Executive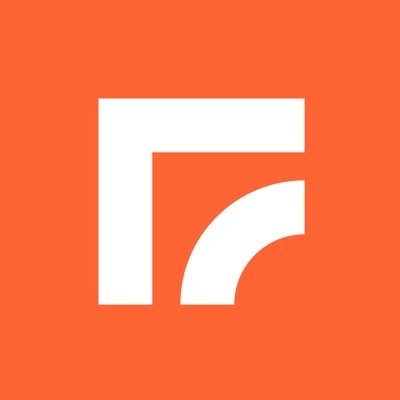 Rebellion Defense
Sales & Business Development
Remote
Posted on Wednesday, October 4, 2023
Rebellion Defense is building the mission capabilities required for this software-defined era of defense. We are equipping our warfighters with the best software to detect, deter, and outpace the modern adversary at speed and scale. We've brought together technologists who have built software products that transformed our way of life in the commercial sector with defense experts who deeply understand the mission and the stakes to build technology exclusively for defense and national security. Our people are passionate about creating a company where technologists empower the military and our civil servants to solve some of the hardest problems in government. Rebellion Defense is driven by our mission — but a set of core values binds us together: we hire by them, operate through them, and uphold them in every decision we make for ourselves and for our customers.
We are hiring a US Air Force Account Executive to join our team. This role will be located in the Washington, DC area and you may choose to work from our headquarters. Occasional travel may be required.
This is an individual contributor role with responsibility to successfully achieve sales quota within an assigned territory.
As a US Air Force Account Executive, you will:
Developing and maintaining deep customer relationships. You will be spending most of your time outside of the office building relationships across the defense and national security market that will underpin our business.
Be responsible for navigating a territory where you have meaningful existing customer and industry relationships, top of funnel activity & prospecting while effectively managing a standard Federal sales cycle to a successful close.
Identifying, qualifying, and closing opportunities to deliver Rebellion software capabilities to defense and national security customers.
Strong presentation skills for delivering in-person and virtual presentations to the customer highlighting your ability to perform client discovery, communicate ROI and build business value.
Actively seeking to understand industry trends to help position against competitors.
Qualifications for this position include:
10+ years of direct selling experience and a minimum of 5 years experience selling to the US Air Force.
Expansive customer network of relationships within your assigned territory that you can call on as prospective buyers.
Oversee the entire sales cycle while collaborating closely with cross-functional teams including sales engineering, professional services, marketing, and legal.
Be the trusted advisor to the customer by understanding their existing and future IT roadmap to drive Rebellion Defense's solution.
Proven ability and comfort in negotiating and closing legal agreements with customers and supporting new customers through our on-boarding process.
The ability to prospect and run C-level and senior-level relationships within midsize and large organizations.
Preferred Qualifications for this position include:
Excellent written and oral presentation skills
Working knowledge of Federal acquisition best practices and regulations
Prior experience selling software products
We embrace diversity and difference, and believe that broadening the perspectives of our teams will help enable innovation and lead to better outcomes. We encourage your application even if you may not meet all the preferred qualifications. We work collaboratively as a team to support one another in our mission and promote professional development.
The annual salary range for this role as it is posted is $160,000 to $190,000 regardless of final candidate location within the United States. The final job level and annual salary will be determined based on the education, qualification, knowledge, skills, ability, and experience of the final candidate(s), and calibrated against relevant market data and internal team equity. Benefits listed in this posting may vary depending on the nature of your employment with Rebellion Defense.
Disclosure as required by the Colorado Equal Pay for Equal Work Act, C.R.S. § 8-5-101 et seq.
The nature of our work:
Many of the national security programs that are supported by Rebellion's products operate in secure environments. It is a requirement of this position that you are able to obtain and hold a personnel security clearance.
Rebellion Defense is an equal opportunity employer and makes employment decisions on the basis of merit and business needs. Rebellion Defense does not discriminate against applicants on the basis of race, color, religion, sex, sexual orientation, gender, gender identity, national origin, veteran status, disability, or any other protected characteristic in accordance with federal, state, and local law.

Rebellion's products are subject to export controls, including the International Traffic in Arms Regulations (ITAR) and/or Export Administration Regulations (EAR). To work with our products, you must be a U.S. citizen, a lawful permanent resident of the US, a protected individual as defined by 8 USC 1324b(a)(3), or eligible to obtain the required authorizations from the US Department of State or US Department of Commerce.
Rebellion Defense is committed to providing reasonable accommodations for qualified individuals with disabilities as they go through our job application and interview process. If you need assistance or an accommodation due to a disability, you may contact us at talentacquisition@rebelliondefense.com
By submitting your application, you affirm the content contained therein is true and accurate in all respects. Please note that prior to employment, Rebellion Defense will obtain background checks for employment purposes that may include, where permitted by law, the following: identify verification, prior employment verification, personal and professional references, educational verification, and criminal history. For certain roles, additional background checks covering additional information and activities may be required, including checks conducted by the U.S. government or service providers on behalf of the U.S. government.
"By clicking "Submit Application" you are consenting to the use and retention of the information you have provided as set forth in Rebellion's Privacy Policy (https://rebelliondefense.com/privacy-policy)."