Policy and Government Affairs Manager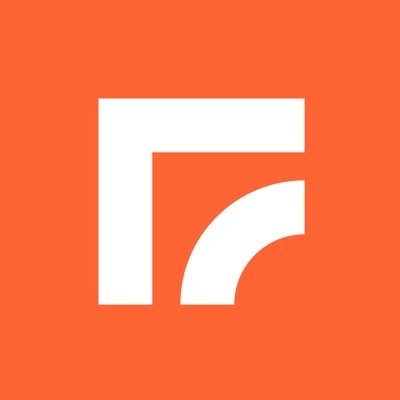 Rebellion Defense
Washington, DC, USA
Posted on Friday, October 27, 2023
Rebellion Defense is building the mission capabilities required for this software-defined era of defense. We are equipping our warfighters with the best software to detect, deter and outpace the modern adversary at speed and scale. We've brought together technologists who have built software products that transformed our way of life in the commercial sector with defense experts who deeply understand the mission and the stakes to build technology exclusively for defense and national security.
We are hiring a Policy and Government Affairs Manager to join our team. This role is located in Washington, DC and the Policy and Government Affairs Manager is expected to work regularly (approximately half-time) from our Washington, DC headquarters office. Occasional travel may be required.
As a Policy and Government Affairs Manager, you will:
Work with the Rebellion leadership team to develop government outreach strategy and build relationships with key stakeholders across government.
Lead, develop and execute engagement efforts, to include managing outreach campaigns, and engaging with senior officials across Congress and the Administration
Dedicate time to building Rebellion's policy voice internally and externally
Contribute to shaping of legislation and policy proposals to foster adoption of cutting-edge capabilities to the national security sector
Work with the Rebellion leadership team to reinforce Rebellion as a thought leader regarding the applications of AI technology for defense and national security.
Qualifications for this position include:
Prior professional work experience in Government Relations and Public Affairs in the national security or technology sectors
Prior professional work experience on Capitol Hill with demonstrated ability to navigate the legislative process
Prior professional work experience working with a Washington think tank, legislative, and administration landscapes.
Ability to manage multiple projects simultaneously and to grow and succeed in a dynamic and fast-paced work environment
Excellent written and verbal communication and project management skills
Ability to write and understand technical and legislative language
Basic understanding of modern technology to include cloud services, artificial intelligence, and Software-as-a-Service (SaaS)
Preferred Qualifications for this position include:
Master's degree in Political Science, Public Policy, Law, Public Administration, or Business Administration
Active Top Secret US Security Clearance
We embrace diversity and difference, and believe that broadening the perspectives of our teams will help enable innovation and lead to better outcomes. We encourage your application even if you may not meet all the preferred qualifications. We work collaboratively as a team to support one another in our mission and promote professional development.
The annual salary range for this role as it is posted is $150,000 to $165,000 regardless of final candidate location within the United States. The final job level and annual salary will be determined based on the education, qualification, knowledge, skills, ability, and experience of the final candidate(s), and calibrated against relevant market data and internal team equity. Benefits listed in this posting may vary depending on the nature of your employment with Rebellion Defense.
Disclosure as required by the Colorado Equal Pay for Equal Work Act, C.R.S. § 8-5-101 et seq.
Rebellion Defense is an equal opportunity employer and makes employment decisions on the basis of merit and business needs. Rebellion Defense does not discriminate against applicants on the basis of race, color, religion, sex, sexual orientation, gender, gender identity, national origin, veteran status, disability, or any other protected characteristic in accordance with federal, state, and local law.

Rebellion's products are subject to export controls, including the International Traffic in Arms Regulations (ITAR) and/or Export Administration Regulations (EAR). To work with our products, you must be a U.S. citizen, a lawful permanent resident of the US, a protected individual as defined by 8 USC 1324b(a)(3), or eligible to obtain the required authorizations from the US Department of State or US Department of Commerce.