Senior Windows Network IT Administrator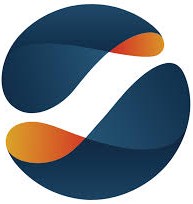 Suki
IT
Redwood City, CA, USA
Posted on Friday, March 17, 2023
What we want to accomplish and why we need you
Suki is creating a new category in the health-tech space: the voice assistant. Our product will be the voice user interface for healthcare. What does that mean? Currently, doctors use electronic health record systems to take notes on patient encounters. This is a digital version of the paper charts that you may have seen in your doctor's office or on TV. These systems can be hard to navigate and time-consuming to manage. Doctors would rather spend that time with patients. We are creating the solution. Doctors that use Suki already spend over 70% less time on administrative tasks, and we're striving to do even better. Come and join us!
We are a user-driven company and are committed to making sure every pixel of our product is in service of the doctor. We're a team of technologists, clinicians, and industry experts working together to push the limits on technology used in medicine. We're confident enough to move fast and talented enough not to break things. Check out this short video to learn more about our mission and our culture.
What you will do every day
Responsible for effective provisioning, installation/configuration, operation, and maintenance of systems hardware and software and related Windows infrastructure.
Ensures that system hardware, operating systems, software systems, and related procedures adhere to organizational values, enabling staff, volunteers, and partners.
Provide Tier II/other support per request from various constituencies.
Investigate and troubleshoot issues. Repair and recover from hardware or software failures. Coordinate and communicate with impacted constituencies.
Strong understanding and background of working with a complex Active Directory, Azure AD, LDAP and the requirement of strictly following standards, procedures, and processes
Deployment of windows applications using SCCM, Citrix and other related tools
Advanced knowledge of DNS, DHCP, Kerberos, Windows, and OKTA authentication
Knowledge of network protocols such as: DNS, SMTP, SNMP, SSH, SFTP, SSO/SAML. Advise customers and internal stakeholders on optimal network and wifi configurations.
Setup and administration of VPN, Firewalls.
Create documents/FAQs/troubleshooting tips for customers installing and using Suki product on Windows and Mobile devices
Be able to monitor, detect issues, and report on Windows and Mobile application users
Job Type: Dispatch, on-call, customer site visit as needed.
Travel – around 50%
Ok, you're sold, but what are we looking for in the perfect candidate?
Technical Expertise: Familiar with Cloud environments, Windows Servers and deployments, Hypervisors and Virtualized environments, Network administration, configuration and troubleshooting
Versatility: you're able to zoom out and set strategies and execution oriented enough to be able to see your projects through with quality. You can and will wear many hats.
Data-driven: you understand which metrics are important and don't get stuck in analysis paralysis. You're able to translate data into insights with ease.
Creativity: you surprise people with your ideas and original thinking. You push boundaries.
Detailed oriented: you think of all the plan components and make sure they are all done at high quality. Things don't slip through the cracks.
Adaptability: you thrive in a fast-moving organization that uses light-weight processes and cutting-edge technology to have a huge impact.
Passion: nothing gets you more excited than the prospect of helping doctors and improving the healthcare industry
Commitment: you care about quality and missed details are like a pea under your mattress. You roll up your sleeves to make things happen. We're a small company and everyone pitches in to make sure we execute at the highest level.
Leadership: you drive your initiatives with excellence and proactively seek new ideas to take Suki to the next level. You work with and coach your team so they continue to grow.
Qualifications:
BS in Computer Science, Information Systems, Computer Engineering or equivalent experience.
Systems Administration/System Engineer certifications in Microsoft including A+, NET+ equivalency, and/or CCNA
Bonus - Certification(s) related to the cloud environment, such as MCSE: Cloud Platform and Infrastructure
5-8 years of Windows system, and network administration experience.
You are organized, self-driven, capable and you have the fire to resolve customer issues quickly.
Tell me more about Suki
On a roll: Named by Fast Company as one of the most innovative companies, named Google's Partner of the Year for AI/ML, named by Forbes as one of the top 50 companies in AI .
Great team: Founded, managed, and backed by successful tech veterans from Google and Apple and medical leaders from UCSF and Stanford. We have technologists and doctors working side-by-side to solve complex problems.
Great investors: We're backed by Venrock, First Round Capital, Flare Capital, March Capital , and others. With our $55M Series C financing, we have the resources to scale.
Huge market: Disrupting a massive, growing $30+ billion market for transcription, dictation, and order-entry solutions. Our vision is to become the voice user interface for healthcare, relieving the administrative burden on doctors instead of adding to it.
Great customers: Our solutions are used in health systems and clinics across the country, supporting clinicians across dozens of specialties. Check out what one of our users says about how Suki has helped his practice.
Impact: You'll make an impact from day one. You'll join a team working towards a shared purpose with a culture built upon deep empathy for doctors and passion for making their lives better.
Suki is an Equal Opportunity Employer. We are dedicated to building a company that fosters inclusion and belonging and reflects the diverse communities we serve across the country. We know we are stronger this way, and we look forward to growing our team with these shared values. In compliance with the State of California Pay Transparency Law, the base salary range for this role is between $160,000 and $195,000 in CA. This range is not inclusive of any discretionary bonus or equity package. When determining a candidate's compensation, we consider a number of factors including skillset, experience, job scope, and current market data.