Customer Success Onboarding Specialist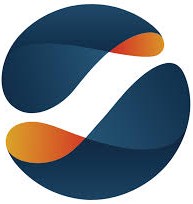 Suki
Customer Service, Sales & Business Development
Remote
Posted on Tuesday, April 11, 2023
What we want to accomplish and why we need you
Suki is creating a new category in the health-tech space: the digital assistant. Our product will be the voice user interface for healthcare. What does that mean? Currently, doctors use electronic health record systems to take notes on patient encounters. This is a digital version of the paper charts that you may have seen in your doctor's office or on TV. These systems can be hard to navigate and time-consuming to manage. Doctors would rather spend that time with patients. We are creating the solution. Doctors that use Suki already spend over 70% less time on administrative tasks, and we're striving to do even better. Come and join us!
We are a user-driven company and are committed to making sure every pixel of our product is in service of the doctor. We're a team of technologists, clinicians, and industry experts working together to push the limits on technology used in medicine. We're confident enough to move fast and talented enough not to break things. Check out this short video to learn more about our mission and our culture.
What will you do everyday?
As a member of the Customer Success team, your primary role is to drive the successful training and adoption of Suki within our clients. You will be responsible for providing At-The-Elbow and virtual training for our end-users, and engaging with practice managers and IT support teams to ensure Suki users are set up for success. You will work with Customer Success Managers to ensure we are meeting strategic and tactical goals, including on-time, high-quality deployments, and delivering on key client success metrics. You will also be responsible for proactively identifying and driving the resolution of risks and issues that you encounter in the field, and for developing creative solutions that will best meet the needs of our users. You are passionate about driving user engagement and adoption, and work cohesively with other onboarding team members to deliver an optimal onboarding experience.
As a startup, we are continuing to mature our processes as we scale and grow rapidly, and you are excited to thoughtfully drive process improvement efforts. You will also represent the voice of our user within Suki, and provide structured insights to our team to inform future innovation. Last but not least, you are excited to join the fast-moving Suki team, and committed to excellence!
Ok, you're sold, but what are we looking for in the perfect candidate?
User experience obsessed:

You have an innate understanding of user behavior, and ensure users are receiving 100% quality service.

Relationship Pro:

You can quickly build rapport and maintain strong relationships with users. You find joy in training users on our products.
Strong Technology Chops:

Knowledge of, comfort, and experience using a variety of technology platforms, to include but is not limited to Android, iOS, Windows, TestFlight. You are able to quickly adapt yourself to new update technical environments for virtual or ad-hoc training initiatives and add new products as needed.
Presence and Communication:

Ability to communicate both internally and externally with professionalism in person, on video, on the phone, and over email with providers, colleagues, and vendors.
Adaptability and Resilience

: You thrive in a fast-moving organization that uses light-weight processes and cutting-edge technology to have a huge impact. In challenging moments, you handle these situations effectively, with patience and empathy

High-Accountability:

You can be counted on to consistently deliver high-quality work.

Detail Oriented:

You need a high degree of attention to small details along with the ability to quickly iterate on our deployment playbooks and processes.

Travel:

Your primary focus will be remote, virtual training sessions, however, you are also willing to travel extensively (up to 75%, as needed) across the US to support our users.

Flexibility

: You may need to work flexible hours based upon your clients' and team's schedules in different time zones across the US.
Minimum qualifications:
5+ years working in a healthcare or healthcare SaaS environment

Exceptional written and verbal communication skills

Ability to think critically, prioritize effectively, and communicate expediently

Strong project coordination skills

Creative problem solving skills

Proficient in Google Suite and Microsoft office

Fantastic organizational skills and great follow through on tasks with attention to detail

Growth-mindset to learn new skills in a fast-paced environment
Preferred qualifications:
Direct experience training clinical end users on new technology
Not sure if you meet all of the qualifications?
We don't expect every candidate to have done everything listed above, but you should be able to make a credible case that you meet most of the criteria and are ready for the challenge of adding new technologies to your résumé.
This position can be remote and supports team members with clients across the United States. You are welcome to visit and/or work out of our office in Redwood City, California. One week a year, we gather for a company-wide retreat. Quarterly, we gather for a Customer Success in-person working session at/near our office.
Tell me more about Suki
On a roll:

Named by Fast Company as one of the most innovative companies, named Google's Partner of the Year for AI/ML, named by Forbes as one of the top 50 companies in AI .

Great team:

Founded, managed, and backed by successful tech veterans from Google and Apple and medical leaders from UCSF and Stanford. We have technologists and doctors working side-by-side to solve complex problems.

Great investors:

We're backed by Venrock, First Round Capital, Flare Capital, March Capital , and others. With our $55M Series C financing, we have the resources to scale.

Huge market:

Disrupting a massive, growing $30+ billion market for transcription, dictation, and administrative burden. Our vision is to become

the

voice user interface for healthcare, relieving the administrative burden on doctors instead of adding to it.

Great customers:

Our solutions are used in health systems and clinics across the country, supporting clinicians across dozens of specialties. Check out what one of our

users

says about how Suki has helped his practice.

Impact:

You'll make an impact from day one. You'll join a team working towards a shared purpose with a culture built upon deep empathy for doctors and passion for making their lives better.
Suki is an Equal Opportunity Employer. We are dedicated to building a company that fosters inclusion and belonging and reflects the diverse communities we serve across the country. We know we are stronger this way, and we look forward to growing our team with these shared values. In compliance with the State of California Pay Transparency Law, the base salary range for this role is between $85,000 - $105,000 in CA. This range is not inclusive of any discretionary bonus or equity package. When determining a candidate's compensation, we consider a number of factors including skillset, experience, job scope, and current market data.