Financial Analyst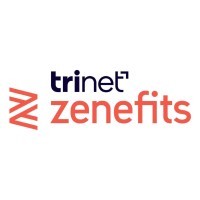 Zenefits
IT, Accounting & Finance
Bengaluru, Karnataka, India
Posted on Friday, May 26, 2023
Title/Job Profile: Data Analyst
FLSA Status: Exempt


JOB INFORMATION:
Date Last Edited: 05/16/23
Job Code: T30051
Locations: Offshore
Function: Finance
Family/Sub-Family: Financial Planning & Analysis
Career Level: P3
JOB SUMMARY
The Data Analyst is responsible for efficiently providing detailed analytical support to senior management to improve business performance. The person in this position provides financial and operational analytics, trend analysis, business insights, and recommendations based on advanced financial analysis.
The primary focus of this role is analyzing financial & non-financial data to further enhance the Company's client lifetime value models & disseminate information to various stakeholders. The ideal candidate will have a background in analyzing big data sets, an understanding of key financial concepts and the fundamentals of general accounting.
Essential Duties/Responsibilites
Track, investigate, report and validate client profitability metrics : 50%
Maintain existing process, identify & define new process improvement opportunities to update client lifetime value models : 15%
Build reports and reconcile to system data. : 15%
Identify, analyze and interpret trends or patterns in complex data sets. : 10%
Develop expertise in navigating within and improving Tableau and Anaplan applications : 10%
Perform ad hoc financial analysis projects and report preparation as identified by management team : 5%
Required for All Jobs
Performs other duties as assigned
Complies with all policies and standards
Education

Education Level

Education Details

Required/
Preferred

Bachelor's Degree

in Information Technology, Statistics, Business Administration, or equivalent work experience

required
Work Experience

Experience

Experience Details

Required/
Preferred

Typically 3+ years

in a reporting role

required

experience in a Public Company

preferred
Licenses and Certifications

Licenses/Certifications

Licenses/Certification Details

Time Frame

Required/
Preferred
Knowledge, Skills and Abilities

KSAs

Proficiency
Superior analytical and problem solving skills with experience building financial models
Understanding of CLTV (Customer Lifetime Value) concepts and metrics preferred
Advanced Microsoft Excel and PowerPoint skills required
Oracle ERP Cloud & Anaplan required
Hyperion & Tableau experience preferred
Highest standards of accuracy and precision; highly organized
Articulate with excellent verbal and written communication skills
Excellent collaborative partnering work style
Ability to think creatively, highly-driven and self-motivated
Demonstrated ability to roll-up sleeves and work with team members in a hands-on capacity
A demonstrated commitment to high professional ethical standards and a diverse workplace
Ability to adapt to a fast paced continually changing business and work environment while managing multiple priorities
Work Environment:
Work in clean, pleasant, and comfortable home or office setting. The work environment characteristics described here are representative of those an employee encounters while performing the essential functions of this job. Reasonable accommodations may be made to enable persons with disabilities to perform the essential functions. |Position may be considered remote and require reliable and consistent internet service.
Travel Requirements
Minimal