Senior Financial Analyst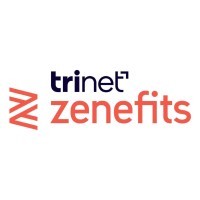 Zenefits
IT, Accounting & Finance
Bengaluru, Karnataka, India
Posted on Friday, May 26, 2023
JOB SUMMARY/OVERVIEW

The FP&A Senior Financial Analyst (Offshore) Sales and Marketing - responsible for providing ACV and operating expense analysis and reconciliation support to TriNet's FP&A U.S. onshore team.
The person in this position provides ACV and expense flux analysis at a detailed level including partner and broker expense tracking and reconciliation using data from various source systems. The FP&A Senior Financial Analyst also assists in analyzing broker tiers and other ad hoc projects as required. This is an individual contributor role.

ESSENTIAL DUTIES/RESPONSIBILITIES

- Track, investigate, report, and forecast partner and broker commissions and expenses by tier by extracting and reconciling data from multiple source systems
- Prepare monthly, quarterly and annual forecasts on a timeline
- Standardized reporting on actual financial results against targets, provide analysis of forecast variances, and assist in guidance on future trends
- Build detailed, automated forecast variance models to enable rapid and repeatable analyses
- Assist FP&A team with preparation of Quarterly Business Review materials covering KPI's and quarterly projections vs Plan and forecast.
- Become expert navigating within and recommending improvements to Hyperion Essbase, Tableau and AnaPlan applications
- Gain knowledge of the broker channel, partnering with sales to better understand broker performance and better forecast expense
- Perform ad hoc financial analysis projects and report preparation as identified by management team
- Other projects and responsibilities may be added at the manager's discretion


JOB REQUIREMENTS AND QUALIFICATIONS

Education: Bachelor's Degree in Accounting or Finance. Chartered Accountant preferred.
Training Requirements (licenses, programs, or certificates): None.
Experience:
- 4+ years' experience as Financial Analyst Financial Planning and Analysis, or like experience preferably within a technology driven public company
- Experience in accounting and public company reporting preferred

Other Knowledge, Skills and Abilities:
- Advanced Microsoft Excel and PowerPoint skills required
- Hyperion Essbase, Tableau and AnaPlan applications experience preferred but not required
- Highest standards of accuracy and precision; highly organized and detail oriented.
- Articulate with good verbal and written communication skills
- Demonstrated ability to roll-up sleeves and work through large volume of data in a hands-on capacity
- Ability to adapt to a fast paced continually changing business and work environment while managing multiple priorities


WORK ENVIRONMENT/OTHER INFORMATION (Travel required, physical requirements, on-call schedules, etc.)
- Travel not required.
- Overtime as required (up to 25 hours per month during peak periods)
- Please Note: TriNet reserves the right to change or modify job duties and assignments at any time. The above job description is not all encompassing. Position functions and qualifications may vary depending on business necessity.

TriNet is an Equal Opportunity Employer and does not discriminate against applicants based on race, religion, color, disability, medical condition, legally protected genetic information, national origin, gender, sexual orientation, marital status, gender identity or expression, sex (including pregnancy, childbirth or related medical conditions), age, veteran status or other legally protected characteristics. Any applicant with a mental or physical disability who requires an accommodation during the application process should contact recruiting@trinet.com to request such an accommodation.