Director, Product Management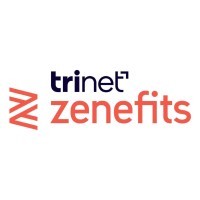 Zenefits
Product
Bengaluru, Karnataka, India
Posted on Thursday, August 31, 2023
Summary:
The Director, Product Management – Team Leader plays a critical role in nurturing and guiding the growth of a team of product managers. This role focuses on providing mentorship, leadership, and strategic direction to the product management team, ensuring their success in delivering innovative and impactful products. The Director, Product Management – Team Leader collaborates closely with cross-functional teams to align product strategies with business objectives. This role will report to the Chief Product Officer located in the United States and will participate as a member of the Product Leadership team.
Responsibilities:
Lead, inspire, and coach a team of product managers, fostering a culture of continuous learning, collaboration, and excellence.
Foster a collaborative and innovative team culture that encourages creativity and excellence
Set clear performance expectations, provide feedback, and conduct performance evaluations.
Identify growth opportunities and support the professional development of team members.
Collaborate with executives, stakeholders, and other functional teams to align product strategies with the company's overall business objectives.
Translate high-level business goals into actionable product plans and roadmaps.
Guide the creation and maintenance of product roadmaps, ensuring alignment with customer needs, market trends, and technological advancements.
Work closely with product managers to define priorities, manage trade-offs, and ensure timely execution of initiatives.
Foster strong partnerships with engineering, design, marketing, sales, and customer support teams to ensure seamless coordination throughout the product lifecycle.
Mitigate risks, address roadblocks, and facilitate solutions to ensure on-time and high-quality product delivery.
Promote the use of data and metrics to drive informed product decisions, leveraging analytics to assess product performance and user engagement.
Encourage a culture of experimentation and iteration to optimize product outcomes.
Engage with internal and external stakeholders to gather insights, feedback, and market trends that contribute to product improvements and innovation.
Foster open communication channels to gather feedback from internal and external stakeholders
Regularly communicate product updates, progress, and plans to executives, stakeholders and broader organization
Advocate for products internally and externally, effectively communicating their value proposition, features, and benefits.
Qualifications:
Bachelor's degree in a relevant field; MBA or advanced degree is a plus.
Proven track record of success in product management, with experience leading teams and overseeing product development.
Strong leadership skills with the ability to motivate, inspire, and develop team members.
Exceptional communication and interpersonal skills, able to collaborate effectively with diverse cross-functional teams.
Strategic mindset with the ability to align product initiatives with business goals.
Proficiency in using data and analytics to drive decision-making.
Familiarity with agile methodologies, product management frameworks, and tools.
In-depth understanding of market trends, customer behaviors, and competitive landscape.
Problem-solving acumen and a proactive approach to challenges.
Previous experience in managing or leading product managers is preferred.