Senior Oracle EPM Sr. Analyst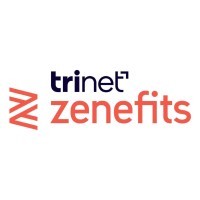 Zenefits
IT
Hyderabad, Telangana, India
Posted on Saturday, September 23, 2023
Senior Oracle EPM Sr. Analyst
TriNet is seeking an experienced Senior Oracle EPM Sr. Analyst to join us as we establish a new team post our migration over to EPM Cloud. In this role, you will provide Functional Design and Architectural guidance on several projects along with supporting the entire Oracle EPM portfolio for the enterprise. In addition to the above, you will be responsible for supporting our Architecture Review Board (ARB), evaluating continuous service improvement items within Oracle EPM.
Key contributor in designing, creating, maintaining, and supporting Oracle Fusion EPM Applications, infrastructure, and roadmaps. Will also function as the primary technical liaison between all teams on the program to facilitate technical discussions with vendors, partners.

Responsibilities include:
Delivered at least one (1) large full life-cycle consolidation implementation using FCCS and EPBCS application.
Lead process improvement initiatives in Account Reconciliation areas and provide recommendations based on Account Reconciliation leading practices
Prior experience with other EPM Cloud modules like ARCS, EDMCS preferred.
Prior experience in Oracle Hyperion Planning & Budgeting preferred
Knowledge on Anaplan will be good.
Direct both onsite/offshore EPM team and lead both development and support for day-to-day activities
FCCS/EPM metadata configuration and maintenance
Data Management and EPM Automate
Oversee Oracle Patch Testing team. Direct Oracle Patch activity and interact with Admins and Business user based on monthly patch release
Work across Oracle Cloud team (ERP, HCM, etc.) and manage internal and external data/metadata interfaces
Administer user/security access control in OCI - IAM
Manage the product configuration and technical development activities
Writing calculation scripts, SmartView for Office (Excel) expertise
Writing functional technical, test script and training documentation
FCCS Consolidation/Elimination/Translation process
Responsible and Accountable for Oracle Fusion functional design working with Business SME / Business Process Analysts per defined requirements
Responsible and Accountable for new Functional Design specifications, updating configuration workbooks, as required, based on the design.
Responsible to test capabilities as part of any development before handing it over to business.
Responsible to work with Oracle on critical SRs, product enhancement requests etc.
Conduct brown bags, training sessions for internal team member and help them ramp with Oracle functional expertise
Required Qualifications and Skills
3-5 years as an Oracle EPM FCCS and EPBCS Solution Architect or Functional Analyst role.
Bachelor's degree in Computer Science or related degree (or equivalent combination of education and experience)
In depth knowledge of EPM Cloud in particular FCCS, EPBCS, EDMCS
Knowledge of ARCS as well as Hyperion Planning preferred
Should have a good understanding of how the hierarchies work for EPBCS, FCCS, other EPM modules, and Oracle ERP applications. Should have experience working with EDMCS jobs to load hierarchies to target applications.
Ability to utilize discretion and independent judgment to switch between priorities quickly without affecting quality or performance
Excellent written, verbal and presentation skills
Experience with project management and/or practicing Agile
Ability to clearly and succinctly present complex technical solutions to technical and non-technical team members and to our stakeholders/customers
Experience developing technical presentations which include architectural diagrams and graphics.
Experience writing and presenting business case and white papers, including experience developing Basis of Estimates and budgetary estimates.
Familiarity with migrating from IDCS to OCI-IAM in terms of security access control, preferred.